Lifting their way to bigger things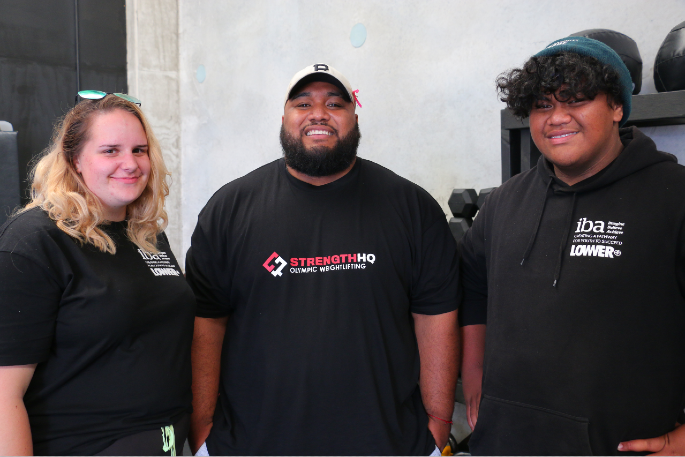 Commonwealth Games gold medallist David Liti originally got into weightlifting to improve his rugby game, but the opposite occurred.
He qualified in weightlifting for the Olympic Games in Toyko this year, although the pandemic put a stop to that. But he's used to challenges.
David was born in New Zealand, then raised in Tonga until he was 10 when his family moved back to Auckland.
He's says they lived in a garage for about a year and sometimes didn't have enough for dinner, but from that he's managed to do something bigger than himself.
David came to Tauranga to share his story with children from the Imagine Believe Achieve programme that works with 15 to 24-year-olds not currently in education or training.
The 24-year-old showed the group what clean, jerk and snatch lifts are, as well as his warm up routine. He also shared a few insights about his upbringing.
His current lifts are 182kg for the snatch and a 232kg clean and jerk.
He says it's great for them to understand that even if they're going through something difficult, they can achieve big things.
Initially his family didn't want him to pursue weightlifting because it didn't provide for them financially, but he's overcome that.
"I never thought as a kid that I'd ever be in the position that I'm in now."
They can do whatever they want they just need to find people that give them the motivation to do it, says David.
He really enjoyed working with the IBA kids and most of them were keen to try weightlifting during their session.
Isobel Beatson saw David lift at the nationals recently and says it is cool to see his training regime and understand his attitude.
"You've got to have the right mindset going into stuff."
If you have a negative mindset then you're setting yourself up to fail but if you're positive you're going to succeed, she says.
Johnathan Hukui can relate to David and admires how down to earth he is and that he stays true to his Tongan roots.
More on SunLive...