BOP local heros named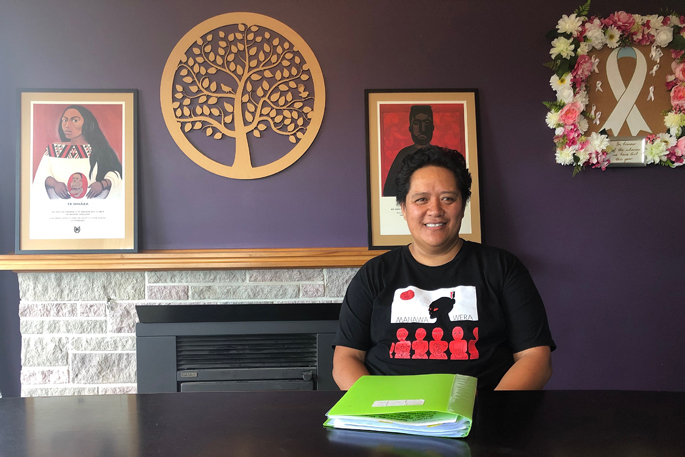 Nine Bay of Plenty people are among the top 100 Kiwibank Local Hero Medallists for the 2021 Kiwibank New Zealand Local Hero of the Year Award – Te Pou Toko o te Tau.
In a year when New Zealanders all over the country have gone above and beyond for other people, the New Zealand Awards Office those chosen as a medallists for the 2021 Kiwibank New Zealand Local Hero of the Year Award – Te Pou Toko o te Tau – the kiwi who have made an enormous difference in their community over the past year.
"If there has ever been a time to celebrate those who've made outstanding contributions to the wellbeing of our country, it's now," says Steve Jurkovich, Kiwibank Chief Executive.
"It's a real privilege to honour extraordinary kiwi whose selflessness, creativity, and vision make us proud to call Aotearoa New Zealand home,"
This year has marked a challenging year for Aotearoa due to COVID-19 with jobs lost, restricted travel, and compromised health.
Each of these Kiwibank Local Heroes Medallists has shown their dedication to making their local hapori – community a better place — through hard mahi and big contribution, says Steve.
"They come from all walks of life, from healthcare professionals and environmentalists to teachers and barristers. From Kaitaia to Bluff, they're everyday heroes doing good every day."
Earlier this year the Awards Office called on all regions of New Zealand to celebrate what connects the nation, our people, by nominating the unsung heroes.
Steve says the nominations were overwhelming and after carefully considering each one, the 100 outstanding kiwi who our judges consider to have made a positive difference to the lives of others are announced.
Bay of Plenty Te Moana a Toi Kiwibank Local Hero Medallists 2021
• Adam McLean – A musician and fundraiser, providing a platform to local musicians and providing support to tamariki through music.

• Chrissi Clement – Founder of The Trinity Centre Pantry, an initiative aimed at giving locals a 'hand-up rather than a hand-out'

• Courtney McLauchlan Bignell – Community spirited organiser, rallying support and celebrations

• Hazel Hape – Dedicated to improving the lives of women and tamariki, leading Tauranga Women's Refuge for over 20 years

• Liam Benfell – Advocate for rangatahi from his region pursuing tertiary education through his leadership programme, Tu Rangathai

• Luke Gray – Advocate for youth development and mental health support

• Marlena Martin – Social worker, and advocate for empowering the potential of rangatahi through support, resources and mentoring

• Robert Tuahuru Edwards – Mentor and nurturer of the next generation and the driving force of the economic development in Ōpōtiki

• Spady Te Pou – Community-minded volunteer firefighter and medical first responder for over eighteen years
These outstanding kiwi are a small selection that make up 100 of the Kiwibank Local Hero Medallists. To learn more about them please visit nzawards.org.nz
All Kiwibank Local Hero Medallists were rigorously evaluated by a national independent category judging panel.
The Local Hero Medallists go forward for semi-finalist and finalist judging.
The 2021 Kiwibank New Zealand Local Hero of the Year – Te Pou Toko o te Tau will be announced at the Kiwibank New Zealander of the Year Awards – Ngā Tohu Pou Kōhure o Aotearoa gala event on 18 March 2021 at the Cordis Hotel, Auckland.
More on SunLive...