Wading through the detail of Tauranga flood plans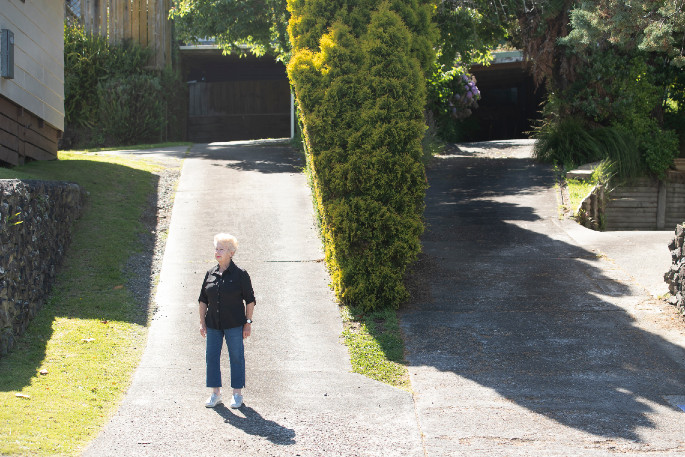 Tauranga is awash with worry as thousands of people receive letters telling them of newly defined flood prone areas.
Tauranga City Council has sent letters to about 30,400 properties notifying people about proposed plan change 27, which refers to flooding from intense rainfall events.
The plan change introduces a new rule framework to manage the effects of flooding in intense rainfall events on people, properties and infrastructure.
Welcome Bay resident Elly Maynard received one of the letters and is now worried her property will decrease in value and her insurance premiums will go up.
She has spoken to her insurer and has been told insurance premiums will rise if properties are classed in a 1-in-100-year flood plan.
Elly says her property on Meander Drive hasn't flooded in the 30 years since it was built.
According to updated flood hazard mapping from council, her property has been identified as being in a potentially floodable area from an overland flowpath.
She has spoken with council and been told they have identified flooding coming down their driveway.
Her property is above the house in front and she says it its basic physics that water will flow down her drive, but there is no flooding coming from or going into the neighbour's property.
Elly has taken her concerns to social media site Neighbourly and says there are so many upset people with similar views.
"The whole thing is totally unfair and the way the council's handled it is just absolutely beyond belief."
There are posts on different Facebook groups as well, with the Papamoa Link post attracting 253 comments.
She says the way the information has been communicated by council is poor and the confusion it has caused people is totally unnecessary.
Elly wants to know where council got its information from for the updated flood hazard mapping because if it's from previous flood data then it is inaccurate, she says.
Tauranga City Council strategy and growth general manager Christine Jones says to understand the risk of flooding, council undertook city-wide risk assessments.
These included flood modelling of the likely impacts of a 1-in-100-years rainfall event in Tauranga, taking into account recorded rainfall data and flood levels from past events, the contours of the land and the existing stormwater network.
It also factored in the predicted effects of climate change on rainfall and sea level rise out to the year 2130. This meets the requirements of the Bay of Plenty Regional Policy Statement requiring that the risk is reduced over time, says Christine.
"Plan changes are very technical, especially when it comes to modelling future scenarios."
Under the plan change some developments and re-developments such as fence or wall that could block an overland flow path will require resource consent.
The plan change impacts properties differently, so council encourages people to head to their open days, book a one-on-one conversation, or call: 07 577 7700.
Elly says people need to take the power back and go to these meetings or contact council armed with information, ask for proof if they're unhappy with the classification and make a submission.
The proposed plan change came into effect from November 16 under the Resource Management Act but is subject to change through the submission process.
Submissions are open until 5pm Friday, December 18.
More on SunLive...