Movie night to support Tauranga Foodbank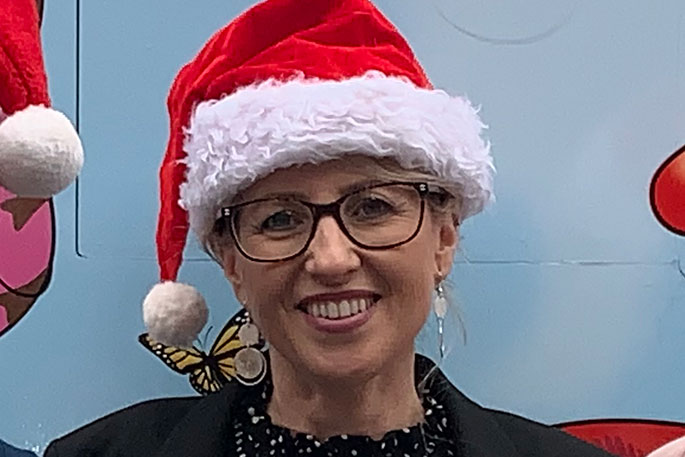 Deputy Mayor Tina Salisbury is hoping families will join her on December 12 in the city centre for the More FM Mayor's Open Air Movie Night to raise funds for Tauranga Community Foodbank.
"Helping those in need is important every day in our city, but at Christmas time there can be even more stress placed on the more vulnerable among us," says Salisbury.
"This movie night is one way we can make a little bit of difference with families helping families."
The event is part of the Trustpower Toi Tauranga Festival for Christmas in the CBD and will be staged in Red Square from 7.45pm.
Mainstreet Spokesperson Sally Cooke says there was an easy choice for the movie title.
"Since we already have Rowi and her chick, the giant kiwi's as our showcase light and art installation and the Love Birds overhead, we thought, let's have some fun with that and bring in even more birds.
"So with Night Owl Cinema we're showing RIO the animated movie that's all about Blu, the last known male of his species, who also can't fly in the beginning of the movie – just like our beloved kiwis."
Salisbury says the open air movie night is another way to bring our community together to celebrate Christmas.
"The Trustpower Toi Tauranga Festival celebrates our city at Christmas and reminds us of the importance of caring for and respecting our environment, our city and our people.
"This movie night is a great way for our community to get together, have some fun and share in some laughter and good times. Let's face it, it's been a challenging year for everyone so I'm delighted to be hosting this event that is simply about joy."
Tauranga Community Foodbank Manager Nicki Goodwin says community support is vital to the Foodbank.
"We are so lucky to live in such a giving community. We take very great care of all donations and this will be used to buy the staple food items we require to ensure we can supply people with good nutritious food. Staple items are things as eggs, chicken, spreads, canned foods, rice, pasta, sausages, baking supplies and much more."
There's also the chance to win a drone from Spark Sport if you're one of the first 100 people to buy a movie night ticket.
Tina says this and other prizes are in acknowledgement of growing partnerships across the city.
"We have exciting things happening throughout the Summer in the CBD and I've been working with businesses like Spark to partner with our city so that the public can be surprised with spot prizes simply by participating in events and activities or simply for dining or shopping downtown this Summer."
Aligned with other community open air movie nights tickets are $10 for adults, $8 students and gold car holders, kids under 5 are free and family passes are $25.
Space is limited so the public are urged to get in quickly to get their tickets.
"Bring along your cushions, pillows, rugs or sleeping bags to stay cozy during the movie," says Cooke.
"We have some extra surprise performances happening on the night too and the public will also be able to enjoy the amazing light show that our giant kiwi's put on each night in Red Square."
To purchase tickets go to https://www.eventbrite.co.nz/e/mayors-open-air-movie-night-tickets-130610799417
More on SunLive...