Healthy eating creates change for Tauranga kids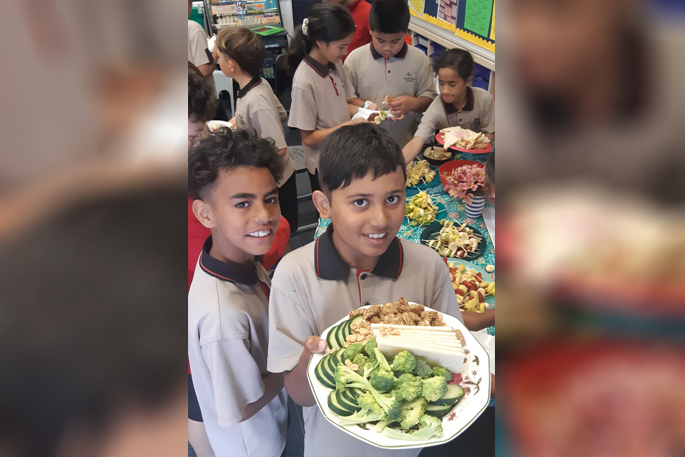 Fruit kebabs, smoothies, banana muffins, cucumber sticks with hummus and strawberries were just some of the healthy foods on the menu at a Gate Pa Primary shared lunch last week.
Year 4 and 5 students from Gate Pa Primary came together on November 26 to celebrate the knowledge they have gained whilst participating in healthy eating programme Food for Thought.
Food for Thought is a free, nationwide school-based nutrition education programme for senior students. Students learn how to make healthier food choices, how to prepare healthy meals and how eating unhealthy foods can impact your health and well-being.
Gate Pa teacher Ann-Marie Morris says the students embraced learning about food in the programme.
"They are learning about food and the impact it can have on their health and well-being, both now and into their futures.
"They understand the different food groups, which foods to have more of and which to save for treats. They have been given skills for life, to make informed decisions about their food and their health. The journey has begun."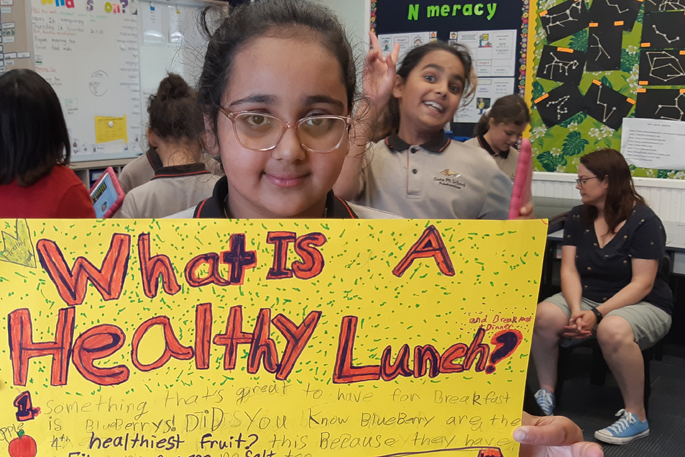 Gate Pa student Kirapreet Hira with a healthy eating poster she made during the Food for Thought programme. Photo: Supplied.
The programme at Gate Pa was led by The Heart Foundation senior nutrition advisor Jane Johnsson, who says the shared lunch celebrated and consolidated the students learning about healthy eating.
"During the hour I was at the celebration I spoke with the teachers and the students and there was a lot of positive feedback and comments about changes made at home and school.
"The children proudly reported how they had made their breakfasts more awesome by replacing sugar with fruit and choosing cereals lower in sugar".
She says whanau have welcomed the nutritional learning and label reading skills that children have learnt.
"They have made changes around breakfast cereals, drinks, changing to wholegrain bread and trying to increase fruit and vegetable consumption for themselves as well as their children."
More on SunLive...