Sirens to sound for foodbank drive in Tauranga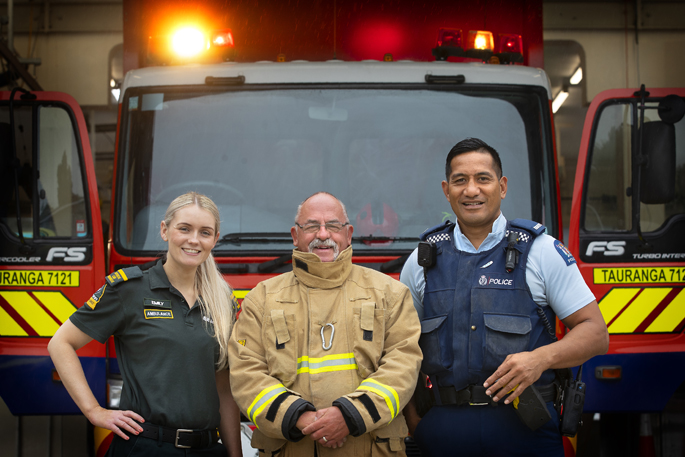 Trailers full of food will be dropped at a range of Tauranga charities tonight after emergency services make their way through the city for the Christmas Foodbank Drive.
NZ Police, Fire and Emergency NZ and St John's Ambulance have teamed up for the 10th year in a row for the charity drive.
And event organiser Robert Pinkerton is calling on community members to donate non-perishable goods to the cause.
Emergency services will travel through parts of Judea, Greerton and Mount Maunganui this evening with their sirens blazing between 6-7.30pm.
"It's a big operation," says Robert.
"We just turn on the sirens, and slowly make our way down each street."
Robert says there is a real need for the foodbank drive this year, due to the impact of COVID-19.
"The more food we can get, the more food that will be given to people in need. This drive is just one way for emergency services to help out, and it is also a good opportunity for us to interact with the public."
He says in previous years Tauranga residents have been extremely eager to donate.
"It's just fantastic - people will wait on the side of the curb waiting for us. Last year we donated a big trailer load of food per suburb."
This year food will be donated to the Tauranga Foodbank and The Salvation Army.
Robert says community members should donate cans, non-perishable goods and treats.
Western Bay of Plenty's Neighbourhood Support will also be leading an emergency services food drive around the streets of Pāpāmoa tonight.
Neighbourhood Support Manager Bruce Banks says they'll have 10 teams and more than 100 volunteers running the streets, accompanied by police, fire, ambulance vehicles and MPI fisheries.
"It will be the biggest collection we've ever had in Pāpāmoa and it looks like the weather will co-operate too," he says.
More on SunLive...