BOP rescue organisations tired of being abused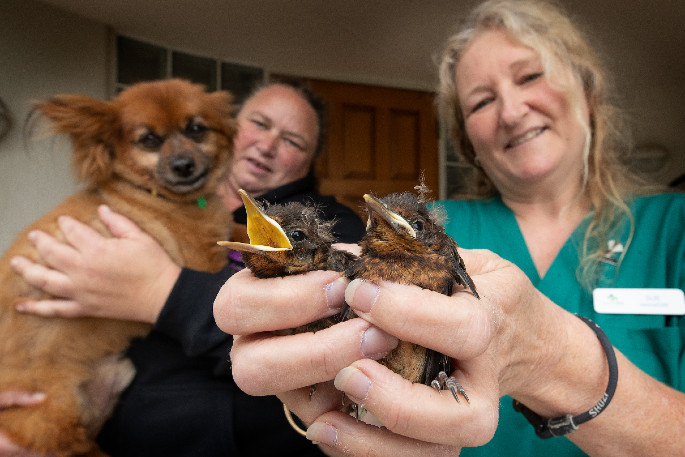 Volunteers at Bay of Plenty animal rescues are facing verbal abuse and harassment which makes the work they do even harder.
ARRC Wildlife Trust and Vada's Angels Animal Rescue spoke to The Weekend Sun to create awareness about what they are facing.
Katrina Thompson runs Vada's Angels Animal Rescue with a friend and they stopped using a phone for the rescue because of the abuse they were facing.
They only communicate with people through email and Facebook and even that has its challenges.
If people don't hear back quickly they often get angry and abusive, she says.
The rescue mainly works with dogs from pounds that have been there too long and are due to be euthanised so they are on the road a lot and not always able to respond immediately.
Recently they had rescued a dog from a pound and discovered he had a tumour, they had to make the difficult decision to end his life.
While this was happening someone donated money but because they didn't hear back "quickly enough" they sent angry messages claiming the rescue didn't care about the animals and demanded a refund.
Katrina say the opposite is true because they were all crying over this poor dog's death and they refunded the money as requested.
"We were already in not great head spaces for ourselves and to walk out to that, it was heart breaking."
Katrina says they get abusive messages at least twice a week and she tries to shield her volunteers and foster careers from this because they need their help to run the rescue and they don't deserve that kind of treatment.
"We are putting a lot into what we do and it's a tough job."
ARRC manager Sue Mackey says people forget that they're all volunteers and have jobs or are caring for animals so can't be there immediately to collect birds. They need to be bought to the centre and left in a drop off cage if it's after hours.
The most recent case of abuse they faced was someone threating to kill a waxeye bird that had flown into his house unless they went out to rescue it. She says in that case people just need to open windows and wait for the bird to leave.
Recently Sue was also harassed by someone wanting to drop off a bird after hours, she had been asked to leave the bird in the cage but waited close to an hour then called and said they don't care about the bird and should be doing things differently.
Now these might seem like minor things to deal with but when people are already stretched because of the number of animals they're caring for the harassment takes an emotional toll.
Katrina has 15 dogs at home and Sue takes the same number of birds home to feed as well as fielding after hours calls.
Both Sue and Katrina say for the most part people are patient and follow instructions but there are some unreasonable people.
They want people to have empathy and think about things from the volunteers' perspective rather than getting caught up in a moment and reacting badly.
"Treat everyone with kindness, there's a lot of work going on behind the scenes. We treat everyone with kindness so we expect the same in return," says Sue.
More on SunLive...