Covid update here and around the globe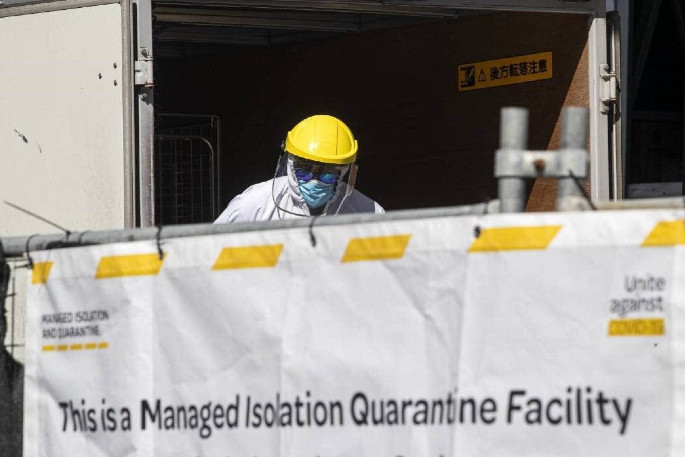 Seven new cases of Covid-19 reported on Friday were in managed isolation and included six members of the Pakistan cricket team.
The Ministry of Health said compliance with managed isolation and quarantine rules had "significantly improved" after the team was issued with a warning about rule breaches.
The touring party was staying in a separate wing of the managed isolation facility at the Chateau on the Park in Christchurch, and the reported breaches happened within the touring party and did not affect other guests at the facility.
The ministry also said on Friday that 17 close contacts had been identified of an Air New Zealand staff member who first tested positive for Covid-19 in China.
Eleven of those contacts tested negative for Covid-19, with results still to come from the other six. Genome sequencing indicated the worker likely caught the virus overseas.
Pakistan cricket legend Shoaib Akhtar launched a scathing attack on New Zealand Cricket for threatening to cancel his former team's tour of the country.
On his YouTube channel, the bowling great warned NZC to "behave yourself", and accused NZC of treating the Pakistan national side like a club team.
Data on the national notifiable disease surveillance database EpiSurv shows 201 health workers in New Zealand have tested positive for Covid-19, and of those 159 acquired the infection in this country.
Ministry of Health data shows five MIQ workers had tested positive up to November 16.
Coronavirus contact tracers in Auckland sent a positive Covid patient's confidential personal and clinical details to the wrong person.
Health officials in the city are blaming a difficult-to-decipher, handwritten email address for the blunder.
Covid-19 Response Minister Chris Hipkins' office said a "traffic light system", with isolation requirements for arrivals from overseas varying based on where they've come from, is among border issues "under constant review".
After the report of MIQ breaches by members of the Pakistan cricket team, Professor Nick Wilson, from the Department of Public Health at the University of Otago, Wellington, suggested New Zealand probably needed such a traffic light border system.
Samoa reported a second suspected case of Covid-19. He is a 70-year-old man who was on the same repatriation flight from Auckland as the first suspected case, a sailor who had been based in Europe.
Global toll
On Saturday morning the number of confirmed Covid-19 cases worldwide was closing in on 61.3 million, according to Johns Hopkins University.
That included more than 12.9m cases in the US, 9.3m in India, 6.2m in Brazil and 2.2m in France.
The number of deaths worldwide attributed to the disease was approaching 1.44m, of which 263,755 were in the US, 171,460 were in Brazil, 135,715 were in India and 104,242 were in Mexico.
What should I do?
Anyone who wants to get tested can find their local testing centres by visiting the Ministry of Health website.
New Zealand, including Auckland, is at Covid-19 alert level 1.
Masks are now mandatory for: people travelling on public transport services in and out of the Auckland region; the drivers of small passenger service vehicles in Auckland, such as taxis and app-based ride services; and people travelling on passenger flights throughout New Zealand.
A list of exemptions around mask use can be found here.
If you are sick, call your GP before you visit, or Healthline on 0800 358 5453.
To avoid contracting and spreading the virus, wash your hands properly, cough and sneeze into the crook of your elbow and throw tissues away immediately.
Reach out, find support from people who care, connect with your community or help a neighbour in need.


More on SunLive...