What's on - festival, marathon, laser light show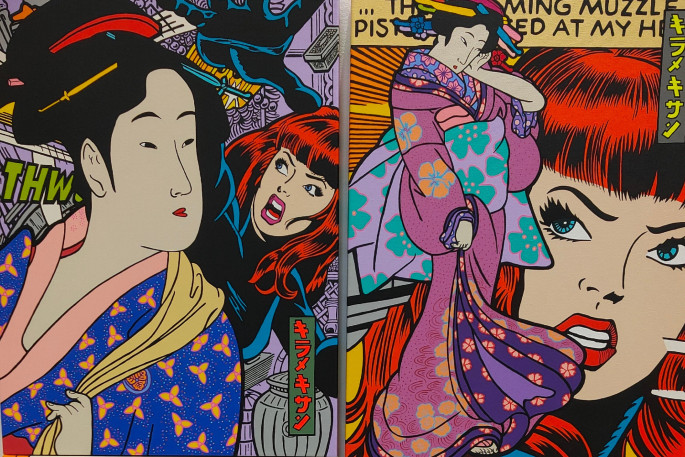 Good morning and welcome to Saturday. Kia ora. Kia ngahau me o whanau me o hoa.
The forecast today is for a fine day with southwesterlies dying out in the afternoon.
It's a two-clothing-layer day with an expected high of 23 degrees around 2pm, and an overnight low of 11 degrees. Low tide is at 12.43pm and high tide at 6.53pm. Sunset is at 8.19pm.
What's on today?
The Mount Maunganui Half Marathon will be held from 9am – 1pm with competitors completing 21km, 10km and 5km courses.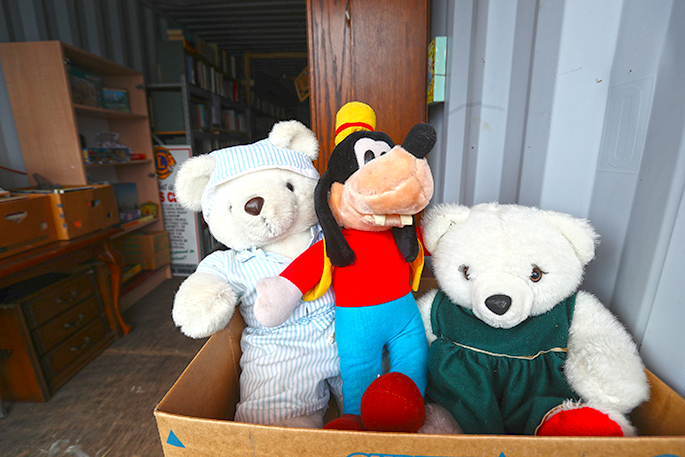 The Katikati Lions are holding their last garage sale of the year this morning at the containers behind Caltex, Main Rd, Katikati from 8am – 11am. Check out the lounge suits, beds, furniture, tools, books and electrical gear.
If you're near Greerton, check out the Greerton Hall Market from 8am – 12pm with stalls both inside and outside.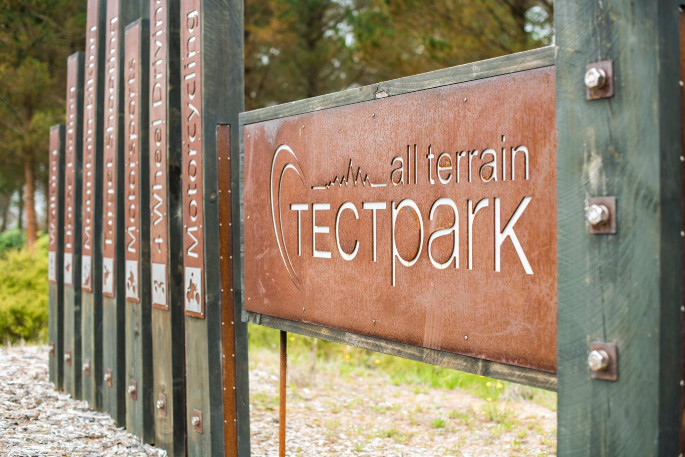 There is an ultimate fun fest at the TECT Park today to celebrate the park's tenth birthday. The day of festivities runs from 10am – 3pm, and the night celebrations including laser light show, from 7pm – 10pm.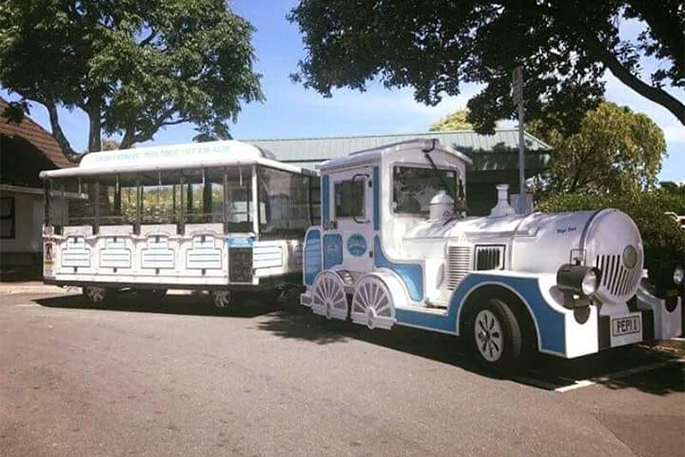 The Pepi Toot Beach Express is out and about around Mount Maunganui today and tomorrow from 10am. Come for a ride and see the Mount area from a new perspective. More information here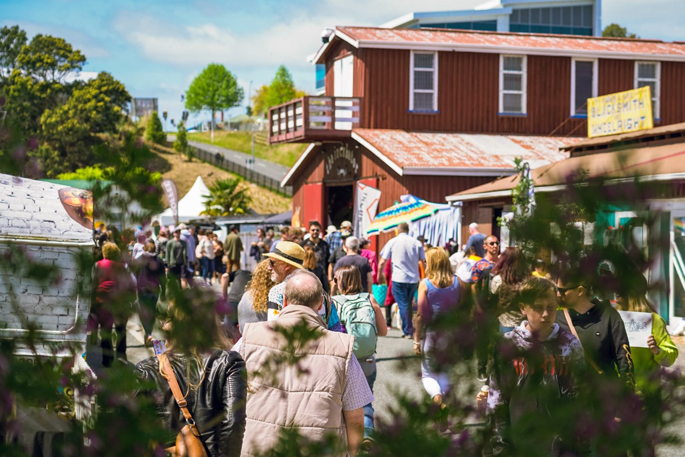 The Incubator is holding the Illuminart festival with film, art, live painting and entertainment at Tauranga Historic Village from 10am – 4pm. Entry is free.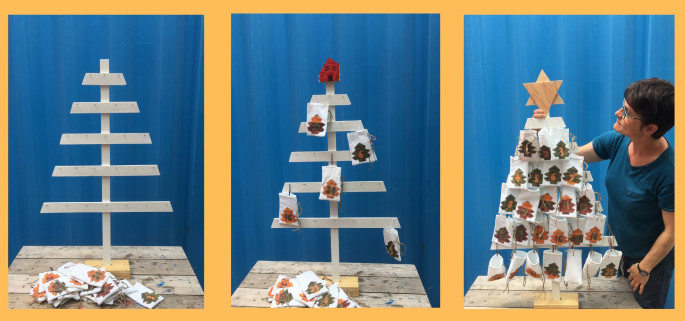 Enjoy workshops at Re:Maker, with the community of makers, located at Our Place in Willow St. Click here for more information.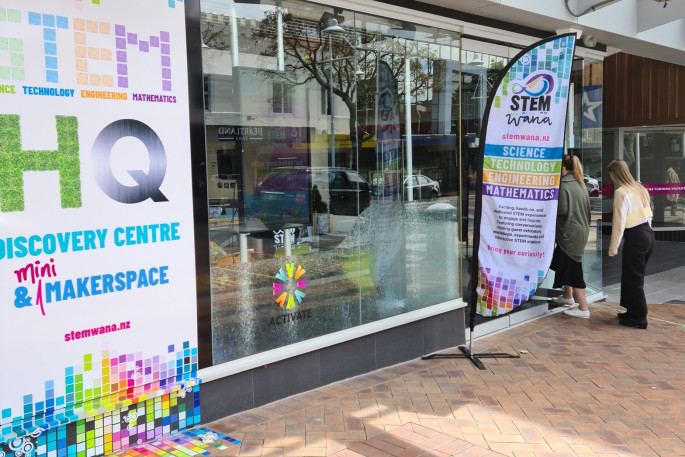 A perfect activity of high interest to all - the STEM 'Discovery' HQ is open today from 10am – 3pm at the Goddards Centre, 27 Devonport Rd, Tauranga and is dedicated to science, technology, engineering and mathematics. STEM HQ brings educational entertainment with a play and learn environment that makes way for sparking curiosity and exploration. Featuring six separate exhibit zones and a 'feature zone' that changes weekly, there are activities you'll want to keep coming back for. Exhibit spaces include a Space Zone, Sponsors Exhibitor Zone, Light Zone, Engineering Nook, Earth Science Zone, and Mini Maker's Station. STEM HQ will also have an 'indoor lawn' that hosts rotating activities and featured workshops. STEM 'Discovery' HQ runs until December 31. Click here for more information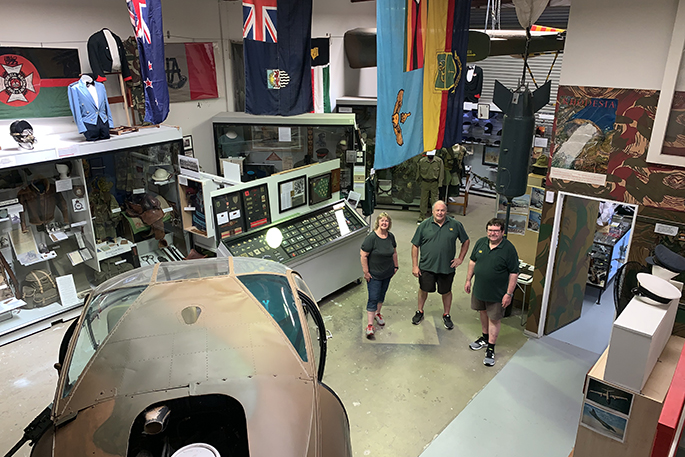 Diana Bomford, Tony Fraser and Hugh Bomford at the Lion and Tusk Museum at Mount Maunganui
Have you been to the Lion and Tusk Museum yet? It's open today from 10am - 3pm at Unit 4, 14 Portside Dr, Mount Maunganui. Come and see a massive display of Rhodesian military history records and exhibits of uniforms, medals and equipment. Opening hours are 10am – 3pm Thursday to Sunday. For more information click here
What else is on today?
A Conspiracy of Artists
Illuminarti 2020 - A Conspiracy of Artists Arts Illumination in action. 28th November 2020 10am - 4pm The Historic Village, Tauranga, Free Entry www.theincubator.co.nz/illuminarti2020 simone@theincubator.co.nz 075713232 0211182249
---
Archery At Graham Park
All ages & experience levels welcome. Book an introductory class at www.taurangaarchers.com
---
Art in the Park
Original art for sale, Weather permitting. Coronation Park, Mt Maunganui. 9am - 4pm. Tauranga Society of Artists
---
Association Croquet
At Mt Maunganui, 45 Kawaka St, beside Blake Park. Mon, Wed, Sat. 9:15am for 9:30am start. Visitors, new players welcome. Ph Jacqui 07 574 9232
---
Bay Artisans Market
Papamoa Community Centre, Gravatt Rd. Handcrafted and upcycled, local artisans. Indoor market, rain or shine. Something for everyone. Txt 027 539 2024 for info.
---
Bay Singles Social Club
Join a bunch of over 50 years young singles. Weekend dinners, pot-lucks, occasional outings. Have a go! Ph Maureen 021 112 3307, Jonathan 572 2091
---
Beth-El Messianic Family
Celebrate Shabbat the Sabbath (Sat) as Messiah Yeshua (Jesus) & all early believers did. All Welcome 10am Otumoetai Primary Hall. Joel van Ameringen 021768043 www.BethEl.org.nz
---
Carlton Gallery Exhibition
Featuring Artrio - an exhibition by 3 artists at The Arts Junction, 36 Main Rd, Katikati. All welcome.
---
Christmas Market@Welcome Bay Hall
Indoor Market; Quality affordable giftware, food, coffee, art, crafts, kids gear, man cave supplies, fresh produce, clothing... Enquiries; FB, Text 027 334 8301 or tracey.king.BOP@gmail.com
---
Classic Motorcycle Coffee Meet
Talk classic motorbikes, rides & support. Bring your bike out for the trip. 10-11am at Four14 Espresso, 414 Pyes Pa Rd. Don 027 241 3595
---
Country Fayre
RuralWomenNZ COUNTRY FAYRE Nov28 1pm historic-hall 262No.2Rd TePuke. Donkey-rides, gumboot-throwing, devonshire-teas, candy-floss, raffles, stalls: soap/beeswax wraps, jams/pickles, sausage-sizzle (Pukehina Surf Rescue). Gold coin entry GymSports.
---
Death Cafe
Agenda free, robust & lively conversations on dying, death and life. Grindz Cafe @1pm taurangadeathcafe@gmail.com or www.deathcafe.com
---
Dragon Boating For Women
Bay Dragons Give-it-a-Go at Sulphur Pt. Fun & fitness. Ages 16+ every Mon/Wed 5:30pm & Sat 7:30am. Txt Wendy 0210 223 7101
---
ECKANKAR Spiritual guides
A discussion on experiences with spiritual guides and guardian angels. Come and share your experiences. All welcome.Papamoa Library, Mako room 15 Gravatt Rd 1.30-2.30
---
Gate Pa Junior Tennis
Club days, Thursday 4:30-6pm for intermediate/college ages. Saturday 9am for 5-8 years, 10am for 9-12 years. Ph Graeme 0274 520 600
---
GREERTON HALL MARKET
Last Saturday of the month. 8am-12pm. Stalls inside/outside. Discounts for charity groups. Refreshments available. Phone/txt for site. Tricia 075431487 or 0279082952, www facebook.com/greertonhallmarket
---
Katikati Lions Garage Sale
8am-11am At the containers behind Caltex, Main Rd. Lounge suites, beds, electrical, furniture, tools, books. Last sale this year Ph Trevor on 027 488 1238
---
Katikati Tramping Club
Ngamarama Track - Te Whareokioki Hut - Leylands Loop. Hard 8 hr. Ph Tom 027270 8854
---
Last Legs
An hilarious comedy. Outside happy hour the seniors indulge in greed, jealousy, love, lust plus their share of gossip, backstabbing, scandal. 20 Nov - 5 Dec
---
LOL Laughter Wellness
Yay, we're back! Come & laugh away the Covid blues with us. Arataki Community Centre, Bayfair. 11-11:45am. Koha. Trish 022 036 6768 Email lollaughterwellness@gmail.com. No experience required.
---
Otumoetai Tennis Club
Adult tennis. 1.30 pm. Bellevue Park , Windsor Road (adjacent to swimming pool). New players and visitors welcome. Ph Victor 0275771818 a/hrs.
---
Otumoetai Tennis Club
Adult tennis. Start time 1pm. Bellevue Park, Windsor Road (adjacent to swimming pool). New players and visitors welcome. Ph Victor 0275771818 a/hrs
---
Papamoa Tennis Club
We play Sat 2-4 pm, Tue 9-11am, Wed 4-6pm, Fri 9-11am. Play tennis with us. All welcome.
---
Petanque
At Club Mt Maunganui, Tues, Thurs, & Sat. Boules & help. Txt Bruce 022 309 9143
---
Plant and Craft sale
Fundraiser for Alzheimers Tauranga Range of plants e.g. Roses, bromeliads, succulents, veggie plants etc.Range of hand crafts for sale 5th Dec 8.30-12pm 116 13th Avenue
---
Retro & Mod sale
Vintage, retro & funky preloved womens wear, linen, fabrics, patterns, shoes & bric a brac. Historic Village 9-12pm CASH ONLY Proceeds to Turning Point Trust
---
Tauranga Farmers Market
7:45am-12 at Tauranga Primary School. Rain, hail or shine. Direct from the producers, fresh regional produce & artisan foods.
---
Tauranga Fuchsia Group
Exhibition & plant sales, Art & Craft Ctr, Elizabeth St. Sat 28 Nov 12-3pm & Sun 29 Nov 8:30am-1pm. Admission $3
---
Tauranga Orchid Market
Orchids, orchid-growing gear (pots, bark, fertilisers, etc) and other plants for sale. 9am-3pm, Wesley Church Hall, 13th Ave, includes out-of-town vendors. Cash only. taurangaorchids.wordpress.com
---
Tauranga Scottish Society Xmas
Dance, Saturday , 28th November, Wesley Church Hall, 100 13th Ave, 7-10pm, $7 includes Supper and raffle, warm welcome,Ph 072181318
---
Tauranga Synchronised Swimming Club
Friendly club based at Baywave. Beginners train Sat mornings. First lesson free. Ph Jo 027 543 1697, facebook.com/taurangasynchroNZ, www.taurangasynchro.co.nz
---
Well-being for Women
You're invited to join a conversation on the health and well-being of women today. November 28th from 12.30 pm to 3 pm. Contact Ingrid: 021952690
More on SunLive...