Government to declare climate change emergency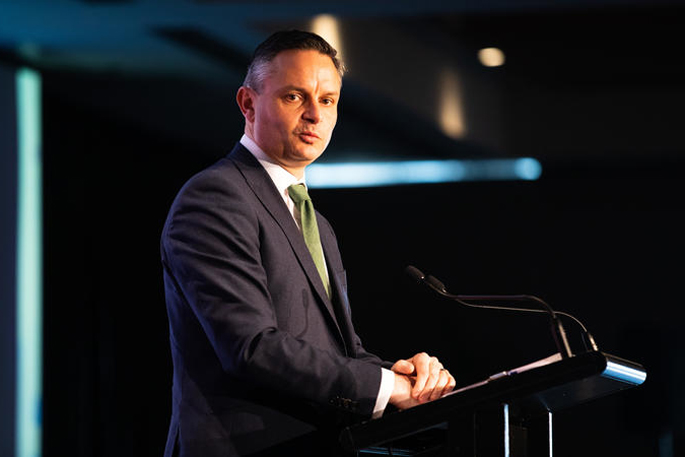 The Government has revealed plans to pass a climate change emergency motion in Parliament next week.
An attempt was made to pass one last term but NZ First opposed it.
The motion itself would have no practical effect on laws or the running of the country, but would instead symbolically signal that the Government and the House saw climate change as an emergency.
Yet Climate Change Minister James Shaw signalled that the symbolism might be joined by some sort of concrete action.
"One of the things we said at the time was that it was important not to just have something that is purely symbolic. If you are saying there is an emergency, recognising that that is not the same as a civil defence emergency, it does require an all-of-government response.
"This is our first opportunity in the new Government to be able to move that motion."
Prime Minister Jacinda Ardern says at the time it was last attempted she was not opposed to declaring a climate change emergency, but didn't see it as massively important.
"I don't see why there should be any reason why members of Parliament wouldn't want to demonstrate that this is a matter of urgency," Ardern says.
"The one thing I think we need to make really clear, though, [is that] a declaration in Parliament doesn't change our direction of travel. It's what we invest in and it's the laws that we pass that make the big difference, and on those grounds I think we are making good, solid progress."
Leader of the House Chris Hipkins says Parliament would debate a motion declaring a climate change emergency as the House came back into session on Thursday.
He says after leaving the House that the Government intended to pass it with its majority and support from the Green Party.
A spokesman for the prime minister confirmed the plans.
"As stated during the election campaign, the prime minister will introduce a government motion to declare a climate emergency next Wednesday. The text of that motion will be publicly released on Tuesday," the spokesman says.
More on SunLive...