Council refuses to part-fund sealing of road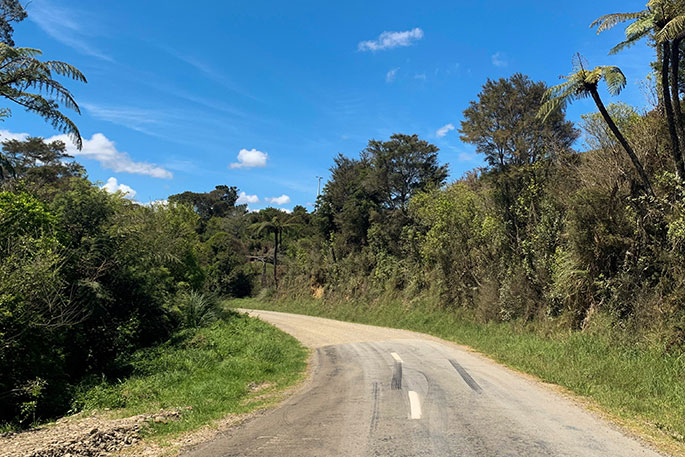 Opotiki District Council has rejected a contractor's offer to partly fund the sealing of a road, saying if the contractor wants it, it can pay for it itself.
Delta Contracting approached the Opotiki council to see if it would be willing to share 60/40, the cost of sealing 700 metres of Amokura Road – estimated to cost up to $100,000.
Despite entering into similar agreements with two other contractors earlier this year to seal two other roads, councillors decided to turn down Delta Contracting's request as the sealing would benefit only its operations.

As part of its retrospective resource consent application, Delta Contracting must come up with a solution to manage the dust nuisance from its new operation to screen gravel.
Sealing the road is a solution although there are other options.
Council staff had recommended that councillors approve part-funding the sealing as it would provide another job for a contractor and, as Delta Contracting would contribute 60 percent of the cost, they saw little reason to refuse.
Councillor Barry Howe raised the first objection to the plan.
As there are no residential houses on the road, he does not see why the community should contribute.
"The dust nuisance is a problem they have created for themselves," he says.
Councillor Louis Rapihana agrees.
He says a person has been harassing him for 30 years to get the council to seal their road and it would not look good to seal this one straight away.
Councillor David Moore also doesn't see why the Opotiki community should subsidise the cost of the road, when the company was the only one to benefit from its sealing.
"There's more dust from their operation than there is from the road.
"It's a small price to pay for their operation"
Mayor Lyn Riesterer says Delta Contracting is paying only to get resource consent granted, so could pay the entire cost itself.
The council has a loan-funded budget for situations such as this, but there has been limited uptake in recent years, other than the two contractors with whom it part-funded sealing projects earlier this year.
Delta Contracting will now have to seal the road itself or present other options to the council for managing the dust caused by its operations.

More on SunLive...