Jury deliberations begin over 2014 baby death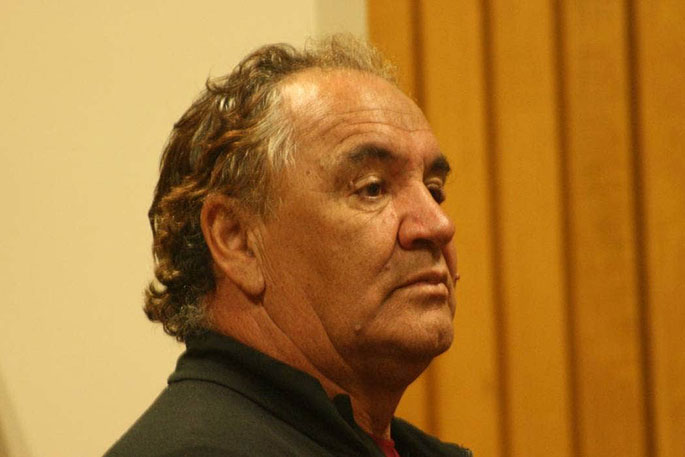 A jury set to decide whether the carer of a 10-month-old baby is guilty of murder have been told to ignore 'poor lifestyle choices' as their deliberations begin.
The six men and six women on the jury of the Shane Roberts murder trial have been told by the presiding judge they have the sole responsibility for deciding the facts of the case, "and ultimately the verdict".
Justice Sarah Katz gave her summing up on the final day of Roberts' trial at the High Court in Rotorua on Thursday.
Roberts faces just one charge: that between November 29-30, 2014, he murdered 10-month-old Karlos Stephens.
On the opening day of the trial, Crown prosecutor Anna McConachy​ told the jury that Karlos and his twin brother had been entrusted into the care of Roberts and his family as their mother, Pamela Stephens, was struggling to cope.
Under Roberts' care, the Crown alleged, Karlos suffered "significant trauma to his head" and later died.
Roberts' defence lawyer Simon Lance also addressed the jurors, telling them they faced two significant issues.
"Murder or manslaughter and secondly, has the Crown proven it was this man here, Shane Roberts, who by some unlawful act caused Karlos Stephens' injuries," he said.
"Mr Roberts' position in a nutshell is he did not harm Karlos, he did not cause the injuries that eventually led to his death."
Katz told the jurors the burden of proof rested solely with the Crown and also warned them against speculating why Roberts' initial murder trial was abandoned in November 2019.
"It is not enough that you think he is probably guilty, or very likely guilty," she said.
She also warned against sympathy and prejudice.
"Easier said than done. Karlos was very young when he died."
They were also warned about lifestyles at the time of the alleged murder, "including Ms Stephens poor lifestyle choices in 2014" and the fact Roberts' "lived largely in a house without electricity".
"The only issue for you today is whether the Crown has proved its case against Mr Roberts beyond reasonable doubt."
Katz then dismissed the jury to begin their deliberations.
More on SunLive...