What's on – festival, triathlon, arts and music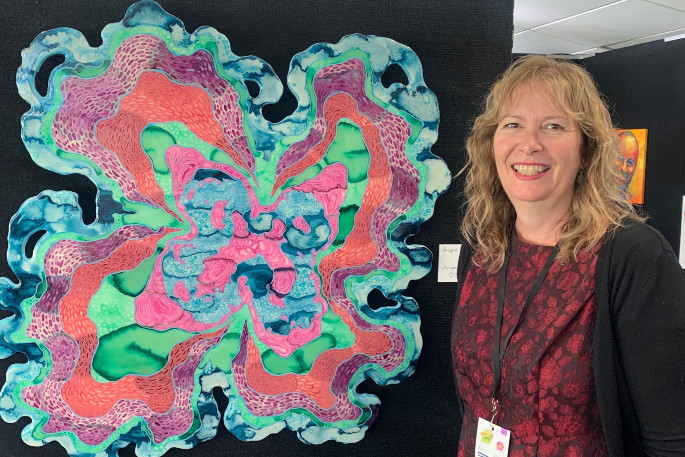 Good morning and welcome to Sunday. Kia ora. Kia ngahau me o whanau me o hoa.
The forecast today is for a generally fine day, apart from a morning shower or two. Northwesterlies will turn southwesterly in the late morning.
It's a two-clothing-layer day with an expected high of 22 degrees around 2pm, and an overnight low of 9 degrees. Low tide is at 7.19am and high tide at 1.51pm. Sunset is at 8.13pm.
What's on today?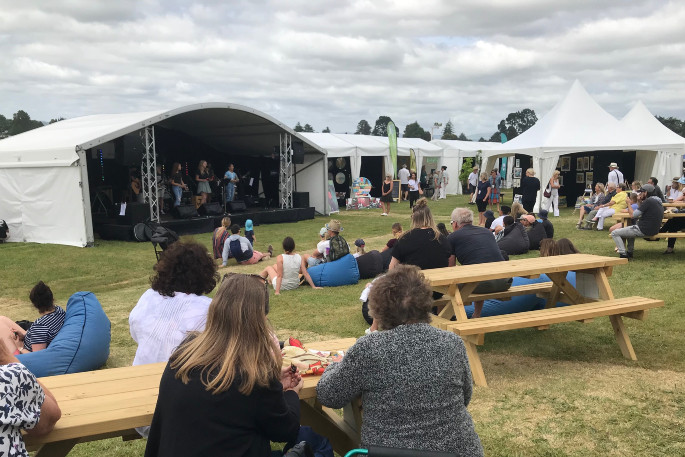 Music, food, entertainment, speakers, workshops, exhibitions and live painting at Bloom in the Bay at Tauranga Racecourse
Today is the last day of the 2020 Bay of Plenty Garden & Art Festival with gardens from Katikati to Te Puke opening from 9.30am. The festival hub Bloom in the Bay is also open from 9.30am - 3pm. For more information click on www.gardenandartfestival.co.nz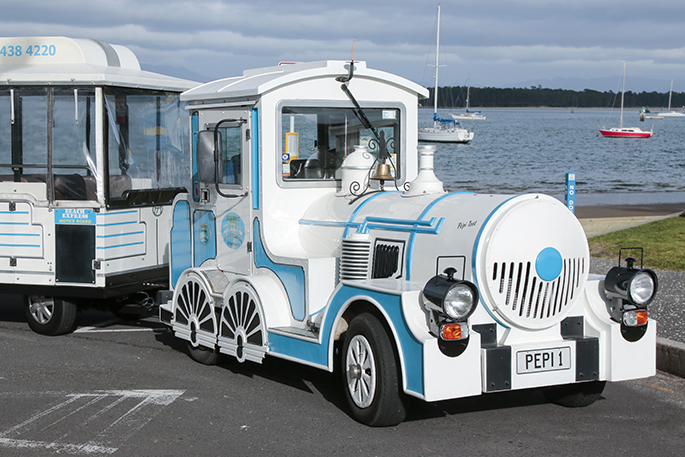 The Pepi Toot Beach Express is out and about around Mount Maunganui today and tomorrow from 10am. Come for a ride and see the Mount area from a new perspective. More information here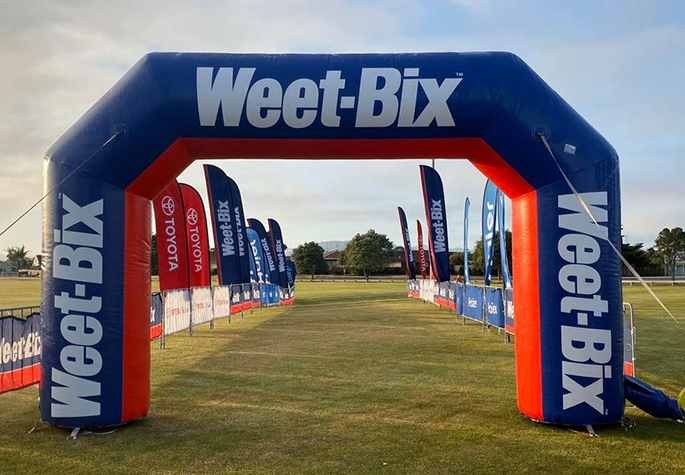 The Sanitarium Weet-Bix Kids TRYathlon is happening at Arataki Park, Arataki from 7am – 1pm. This event is open to Kiwi kids aged six to 15 years and is a fun and rewarding day out for everyone. For more click here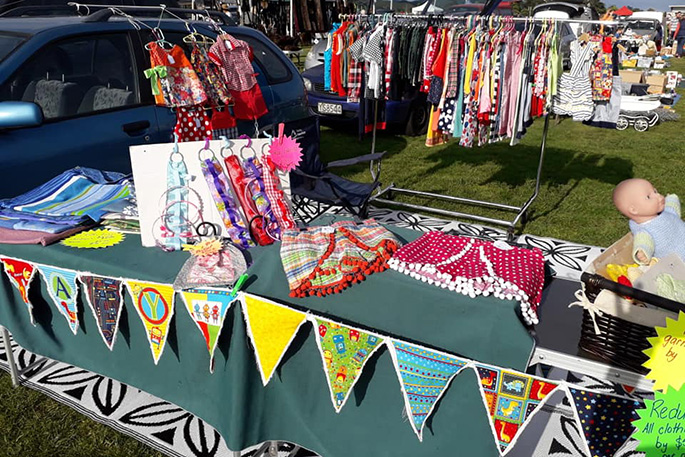 Head to the Gordon Spratt Reserve in Papamoa for the Papamoa Lions Market from 8am – 12noon. Come and find candles, home diffusers, goat milk soaps, produce, crafts and many more treasures. The market is held on the second and fourth Sunday of each month. Funds raised go back to helping local community organisations.
Pyes Pa Tauriko Lions are hosting Christmas At The Lakes at Koi Koi Reserve, Double Bay Road, Pyes Pa today from 2pm - 6pm.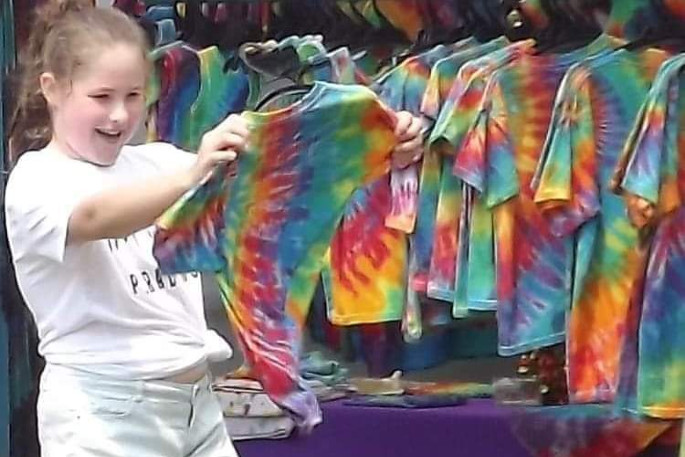 The Memorial Park is the place to go today to visit the Creative Travellers Craft Faire from 9am – 4pm. A pet-friendly, fun family day with many NZ made hand crafts to discover.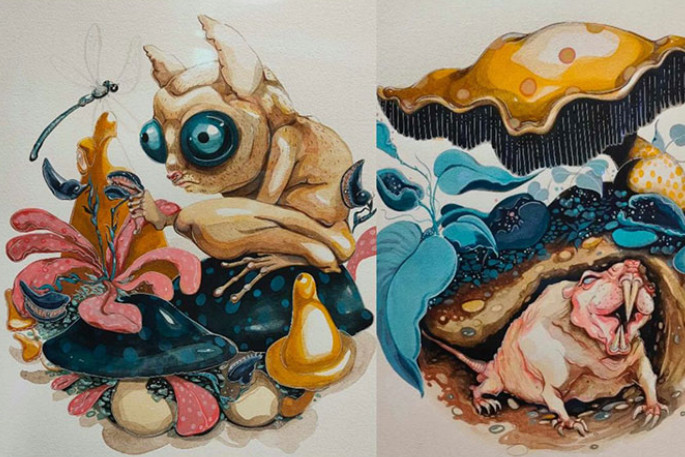 The Incubator is celebrating seven years with a 'Seven' exhibition at Tauranga Historic Village. For more information click here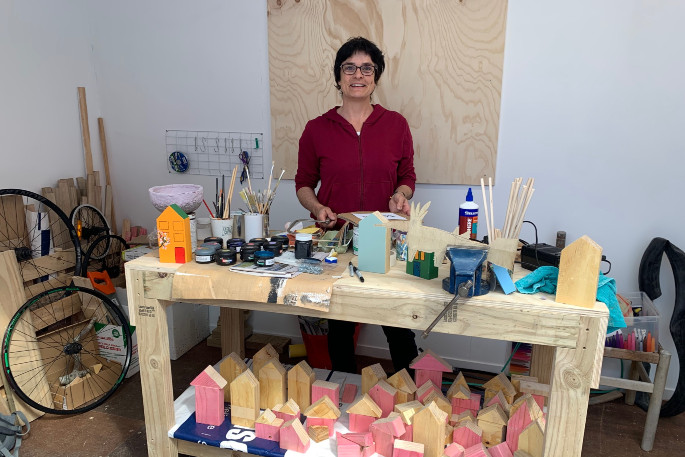 Enjoy workshops at Re:Maker, with the community of makers, located at Our Place in Willow St. Click here for more information.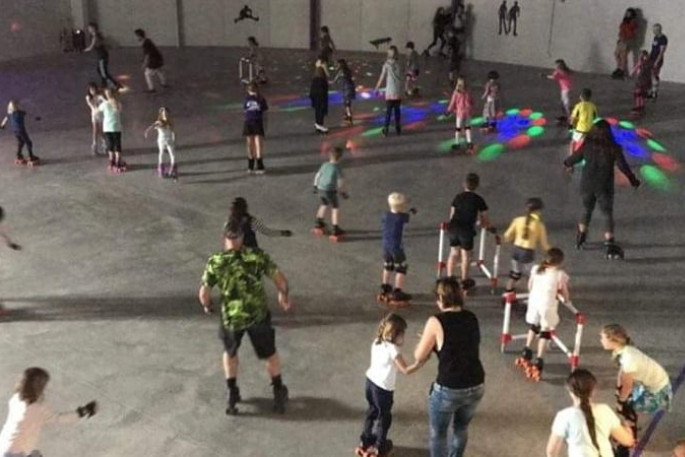 There are public roller disco sessions for all ages and abilities, featuring a limbo competition and cha cha slide dance at Skatescool Tauranga in Poike from 1pm – 3pm. A café is onsite. For more information click here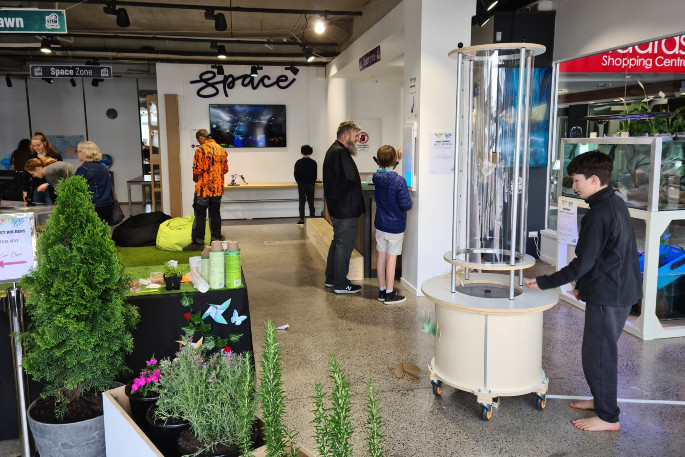 A perfect activity of high interest to all - the STEM 'Discovery' HQ is open today from 10am – 3pm at the Goddards Centre, 27 Devonport Rd, Tauranga and is dedicated to science, technology, engineering and mathematics. STEM HQ brings educational entertainment with a play and learn environment that makes way for sparking curiosity and exploration. Featuring six separate exhibit zones and a 'feature zone' that changes weekly, there are activities you'll want to keep coming back for. Exhibit spaces include a Space Zone, Sponsors Exhibitor Zone, Light Zone, Engineering Nook, Earth Science Zone, and Mini Maker's Station. STEM HQ will also have an 'indoor lawn' that hosts rotating activities and featured workshops. STEM 'Discovery' HQ runs until December 31. Click here for more information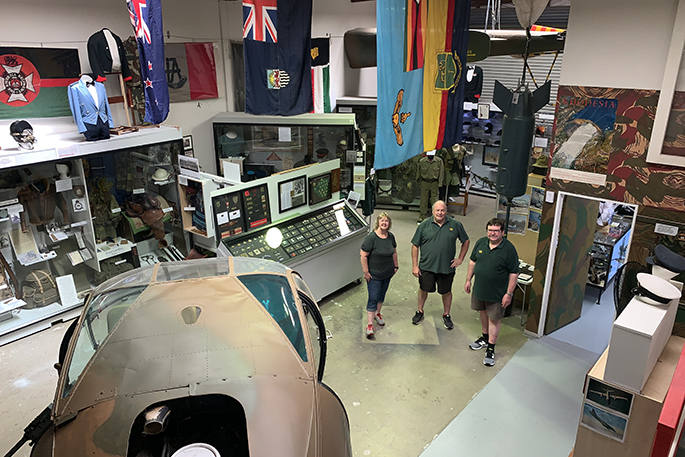 Diana Bomford, Tony Fraser and Hugh Bomford at the Lion and Tusk Museum at Mount Maunganui
Have you been to the Lion and Tusk Museum yet? It's open today from 10am - 3pm at Unit 4, 14 Portside Dr, Mount Maunganui. Come and see a massive display of Rhodesian military history records and exhibits of uniforms, medals and equipment. Opening hours are 10am – 3pm Thursday to Sunday. For more information click here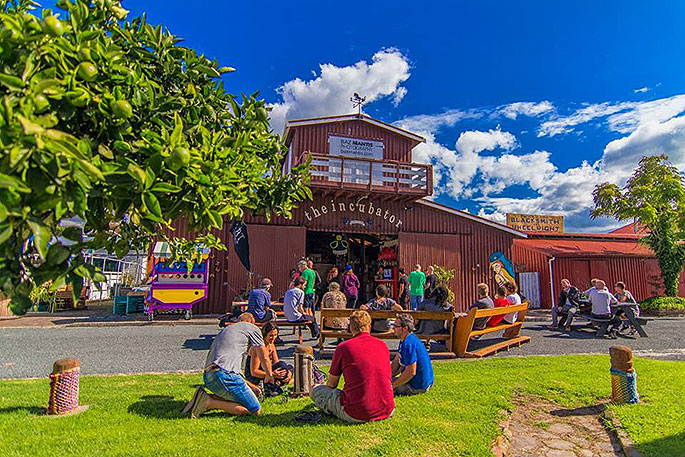 The Incubator
At The Incubator Creative Hub at Tauranga Historic Village, there are many exhibitions, workshops and events happening daily. For more information click here. Exhibition hours are 10am – 2.30pm.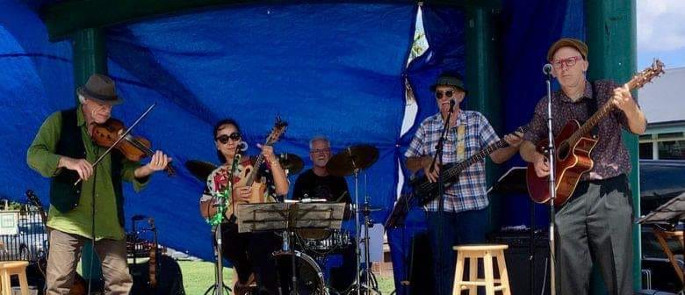 The Whittakers are playing at Jack Dusty's Ale House today from 3pm. Expect a tasteful and tantalising mixture of music in a modern Celtic style with dashes of nouveau-retro country and New Orleans street rhythms - and a set revolving around Richard's troubadour-style songs, along with covers of classic pop, rock, country, folk and traditional Irish
What else is on today?
Archery At Graham Park
Interested in Archery as a sport? Check out our website & Facebook for courses, range times & how to join our club.
---
Art on the Strand
Original art for sale, Weather permitting. The Strand, Tauranga. 9am - 4pm.Tauranga Society of Artists
---
Bible Seminar
1:45pm Greerton Senior Citizens Hall, Maitland St, Greerton. Title: Restored to God: A look at Bible Parables. Interactive, Q & A. All welcome. Mary 5735537.
---
Christmas At The Lakes
Pyes Pa Tauriko Lions are hosting Christmas At The Lakes at Koi Koi Reserve, Double Bay Road, Pyes Pa on Sunday 22nd Nov 2pm-6pm
---
Croquet
At Tauranga Domain, Cameron Rd, Sun, Tues, Fri, 12:45 for 1pm start. Beginners welcome. Ph Peter 571 0633
---
Enjoy Travel
Safe travel & home-hosting NZ & worldwide. Melbourne, Noumea 2021. Meetings twice-monthly. friendshipforce.org.nz or Barbara 027 315 1136, Jonathan 572 2091
---
Golf Croquet
At Mt Maunganui, 45 Kawaka St. beside Blake Park. Tue, Thur, Sun. 9:15am for 9:30 start. Visitors, new players welcome. Ph Nev 07 575 5121
---
Kaimai Canoe Club
Meet other white water kayakers, practise skills at Baywave, kayak the Wairoa release. Ph Joe 021 156 3472
---
Last Legs
An hilarious comedy. Outside happy hour the seniors indulge in greed, jealousy, love, lust plus their share of gossip, backstabbing, scandal. 20 Nov - 5 Dec
---
Maketu Market
Every 3rd and 5th Sunday. Set up from 7am at Maketu Village Green. Phone Maureen 0212671685 or Lyn 021882059.
---
Nick Newman concert
Original songs by Nick Newman, with a backing band of Cello, Percussion and Piano. 29th Nov 7.00pm, Jam Factory, Historic Village, 17th Ave. Book@ www.theincubator.co.nz. Ph 075713232.
---
Radio Controlled Model Yachts
Sun & Thurs 1:30-4pm. Pond behind 22 Montego Dr, Papamoa, sailing Electron radio controlled yachts for fun. Adult beginners welcome. Graham 572 5419
---
SY Meditation
The only way one can really understand what we are is by knowing yourself. 5:30-6:30pm, 406 Devonport Rd, Tauranga (by Squash Courts). Free class. Ph 022 421 3123
---
Tauranga Miniature Group
Exhibition. Mount Sports Centre cnr Maunganui & Hull Rd Mt Maunganui. Fri 20th Sat 21st Sun 22nd Nov. 10- 4pm. Contact: Jan 0212145192.
---
Underwater Hockey Have-a-go
Baywave Pool 5-6:15pm. For intermediate age to adults. All gear supplied. emailtuwh@gmail.com for more info.
More on SunLive...