By-election to be held for Tauranga Mayoralty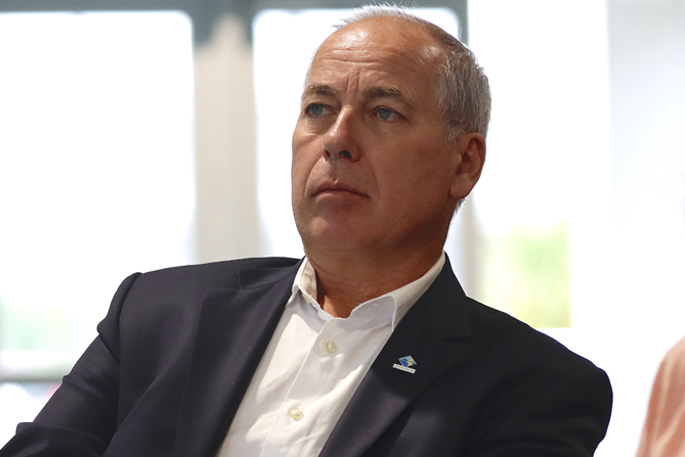 A by-election will now be held for the mayoralty and the Pyes Pa/Otumoetai Ward after Tauranga mayor Tenby Powell announced his resignation at the conclusion of today's extraordinary council meeting.
Tauranga City Council adopted a range of recommendations proposed by a Review and Observer Team to address elected member behaviour and performance and assist in addressing the city's underlying growth and development issues through the development of the 2021-31 Long-term Plan.

At an extraordinary Council meeting today, the team's report was received and discussed, following a resolution earlier in the week that the report should lie on the table to give members an opportunity to provide feedback.
Council voted to request that the Minister of Local Government, Nanaia Mahuta, appoint a Crown Manager and Observer to assist the council to address the behavioural issues and underlying growth management problems.
The Crown Manager is to assist in the development and adoption of its 2021-31 Long-term Plan and act as an observer to address elected member performance issues and restore community trust and confidence so that the council can continue to function effectively after the term of the Crown Manager has ended.

Other actions adopted today include:

• Governance training for elected members.
• A revised protocol for elected members to ask for information aligned with decision-making, outside of the Local Government Official Information and Meetings Act process.
• Establishing a more-effective and better-resourced Office of the Mayor which was passed on the Mayor's casting vote.
• A shift away from detailed briefing sessions and an increased focus on key strategic issues.
• Streamlining the meeting schedule to provide more time for preparation and reduce the reliance on lengthy verbal briefings.
• The Council also agreed by a majority vote to convey the Review and Observer Team report to the Minister of Local Government and the Department of Internal Affairs.

Further to the council's resolutions, a letter will be sent to the Minister of Local Government, requesting her intervention.

At the conclusion of the meeting Powell announced his resignation from his role with immediate effect.
He called for commissioners to replace the council and his resignation was met with loud claps from councillor John Robson.
"I will not stand and review a team report, I have asked the Minister of Local Government Nanaia Mahuta to consider the appointment of commissioners," said Powell.
"Tauranga's future as a city, of strategic importance to New Zealand cannot be left to a small group of petty politicians who have a long track record of hindering, or even worse, stopping progress.
Recently Powell announced he has been diagnosed with prostate cancer but made it clear his resignation is not for that reason.
"My decision to resign is not about my cancer."
"It is my severe hope that my resignation will facilitate the government's intervention and I believe it is required for the future good of Tauranga Moana."
The council's Electoral Officer has been advised by Chief Executive Marty Grenfell to initiate a by-election for the vacancy left by the resignation of Councillor Jako Abrie in October and for the mayoralty.

More on SunLive...