Beach Hop gives boost ahead of uncertain summer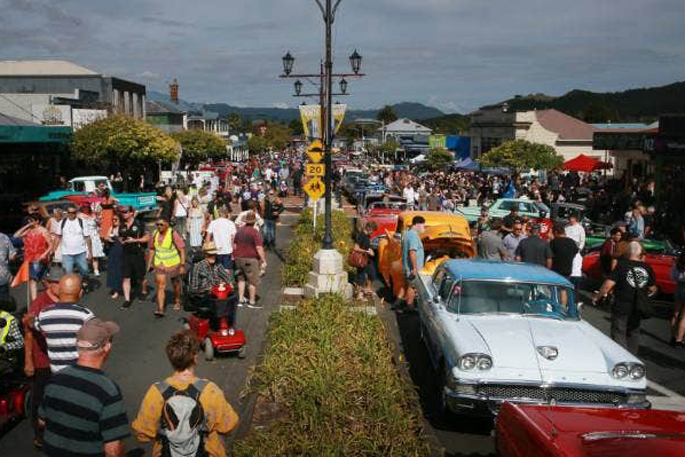 One of New Zealand's first major events since COVID-19 is expected to bring some relief to Thames Coromandel's $50 million tourism loss in lockdown.
Repco Beach Hop 2020 participants will be cruising to the Coromandel on November 25 for the delayed 20th birthday celebrations.
The arrival of 12,500 entrants and around 100,000 car enthusiasts is expected to infuse more than $10 million into the region.
It's a valuable contribution and will give the region some extra cash during the lull before summer, Repco Beach Hop 2020 spokesperson Noddy Watts says.
The five-day festival was originally scheduled for March 16, but organisers made the risky call early to postpone it until November.
"Usually the event is held in March and a lot of businesses rely on our event to get them through the quiet patch in winter," Noddy says.
"This winter, particularly in Whangamata, has been the busiest winter on record, because people haven't been able to travel overseas so every weekend has been busy.
"Moving the event to November actually worked out well, because that's our quieter patch until we get into the summer rush."
Coromandel tourism industry has grown by $200m in the last decade; however, COVID-19 prevented the region from achieving its eighth year of consecutive growth.
From the start of the year to August the annual spend for the region was $465 million with $367 million from domestic travellers and $99 million from international.
There was a $50 million drop in visitor spending in March and April, but a peak in July.
Destination Coromandel general manager Hadley Dryden says now the Coromandel's biggest concern is getting through summer.
Even though Kiwi's are travelling and supporting local, Hadley says this won't make up for the loss of international visitors over summer, which is why events like Repco Beach Hop are so important.
"Summer is typically a time when people make their money to get themselves through the year.
"For any place like Coromandel that relies so heavily upon tourism any opportunity to get new money into the area is really significant."
He says Repco Beach Hop has given the region a chance to make up for lost income, and set businesses up for the summer rush.
"Repco Beach Hop is hugely significant for the area even more so in these time due to the challenges we've got and what we've come through."
More on SunLive...