Tauranga ladies see life through a tiny lens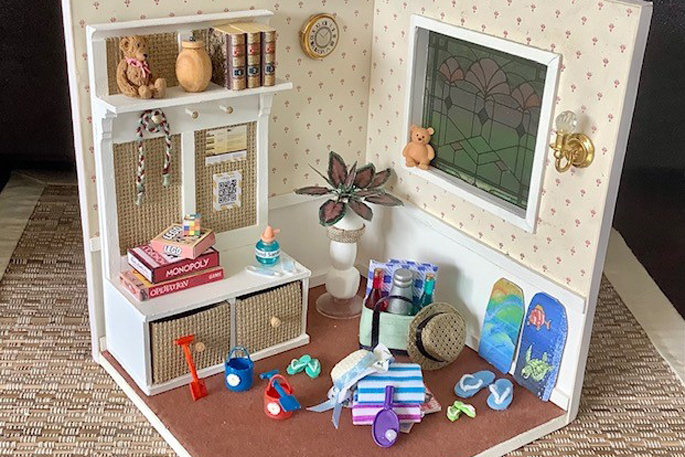 People will get to experience life in miniature over the weekend when the Tauranga Miniature Club has their first exhibition.
The club's 13 core members have been busy finishing their 1:12 scale houses, marketplace and shops filled with tiny items.
"We've got everything you can think of actually, different rooms, different little houses, art studios just anything little," says club president Jan Gee.
She specialises in miniature knitting and has created intricate baby clothes, balls of wool and cross stich for her A Stitch in Time haberdashery store.
Jan has been a member of the club for three of the four years it has been running and says the club isn't about "playing dolls" but the joy of recreating real life on a tiny scale.
The group meets every second Sunday and it's not only a chance to work on their miniatures it provides camaraderie for the members.
"It's a lovely group of women, so it's really nice meeting people who are like-minded and have always liked little things."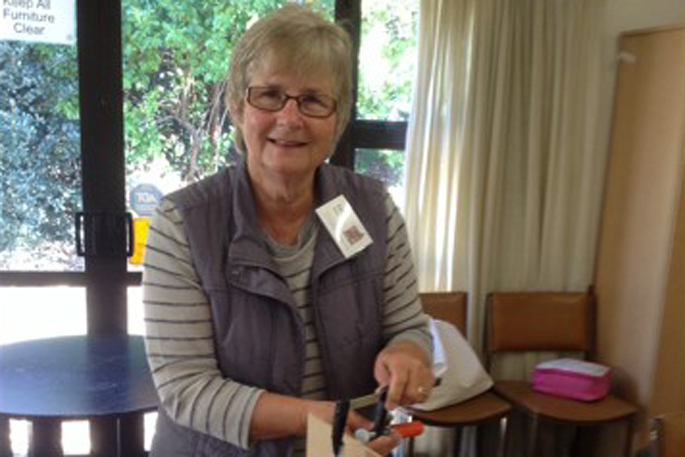 Tauranga Miniature Club president Jan Gee.
Jan has always loved tiny things and jokes that her name is little too.
She has created a corner hall inspired by the COVID lockdown because she used a teddy to hide a mistake in her stained glass window. This reminded her about the New Zealand wide Teddy bear hunt where people placed teddy bears in their window for children to spot whilst exercising during lockdown so decided to embrace the theme.
The Tauranga Miniatures Club will be displaying their tiny creations as part of the Tauranga Woodcrafters Guild annual show at the Mount Sports Centre from 10am to 4pm starting today until Sunday, November 22.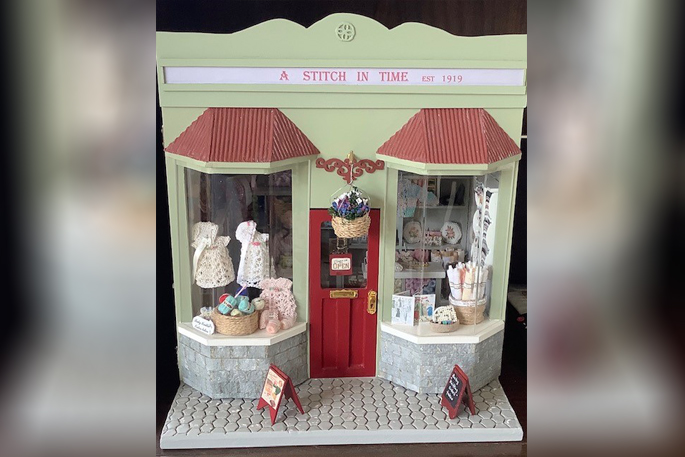 Jan's 1:12 scale haberdashery store.
More on SunLive...