Cookie Time initiative raise funds for St John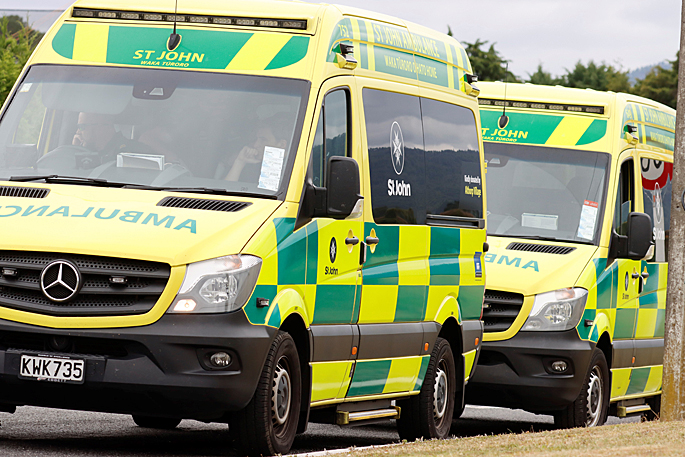 Cookie Time and St John have joined forces to raise "much needed" funds for the emergency ambulance service as it braces itself for one of its busiest times of the year.
With COVID-19 having scuttled fundraising events and driven down revenue, St John is facing significant financial challenges as it heads into the festive season.
The charity receives 70 per cent government funding for the ambulance service, leaving a 30 per cent funding gap that is rapidly widening.
Cookie Time Christmas Cookies is helping to shore up the breach with two special offers, aiming to raise $250,000 for St John.
As New Zealand's most trusted charity, and at the forefront of emergency health services, Guy Pope-Mayell, Cookie Time Managing Director, says St John is a critical service, responding to more than 540,000 111 calls and more than 460,000 patients a year.
"St John is under huge pressure, yet it's one of our most crucial services, literally a lifesaver for hundreds of thousands of Kiwis. We need to keep ambulances on the road this festive season and we're proud to be able to offer some fundraising support through Christmas Cookies," he says.
"It may sound frivolous to suggest that cookies can help save lives, but it's actually the case with these special deals to help us raise money for St John," Guy says.
Pete Loveridge, St John spokesperson, says St John is delighted to be the Cookie Time Christmas Cookies Bucket Charity Partner for 2020.
"While the public treat themselves to New Zealand's favourite cookies, they help St John to continue to treat their community. We thank the very generous public for their support which helps keep our ambulances on the road and our community health services running during this very busy and challenging time," he says.
The St John Christmas Cookies offers are:
2x Chocolate Chip 2L buckets for $34 including free shipping to non-rural addresses

2x Gluten Free Chocolate Chip 1L buckets for $32 including free shipping to non-rural addresses
The offers are available through Market.com/NZ. There is also an option to make a $2 gold coin donation to St John, separate to Christmas Cookies purchases.
Funds raised will go towards purchasing essential lifesaving equipment for ambulance officers throughout New Zealand, contributing towards new ambulances in locations they are required, and supporting St John with the delivery of vital community health services.
More on SunLive...