Santa Parade set to support Tauranga services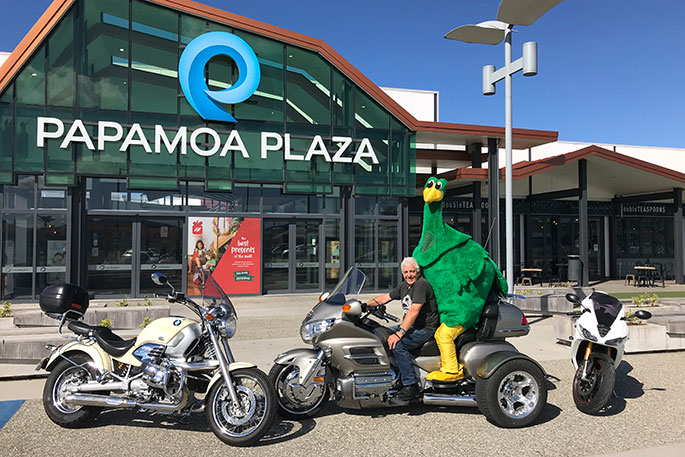 It's hoped more than 150 motorcyclists will come together as the Tauranga branch of the Ulysses Club joins forces with Papamoa Plaza for this year's Papamoa Santa Parade.
A festive fundraising ride is also being held for St John Ambulance and the TECT Rescue Helicopter.
The toy run on Sunday, December 13, is also collecting gifts for Tauranga Hospital Children's Ward, with any excess presents going to other good causes for Christmas.
Tauranga branch president Matthew Farrell says a special limited edition commemorative badge is being struck for $10, while a sausage sizzle from 9am-11am will help keep donations ticking over.
"Motorcyclists should use Gravatt Road to park up well in advance, the earlier, the better, before going on a Ulysses Club led ride around the local area from 10.30am which we are calling a 'Support Our Services' run.
"It's hoped half a dozen or so water-cooled bikes will instead join NZ Police in leading off the parade, with more than 30 floats registered to put a smile on children's faces."
The fantastic Bdazzlednz Balloons and some free rides from The Little Entertainment Company will add to the excitement for kids.
At the same time, there's an excellent opportunity for motorcycle enthusiasts to see a wide variety of bikes parked up on display.
The Papamoa Christmas Parade has been run by Papamoa Unlimited since 2014, except for a year off in 2018.
Event manager Julia Manktelow says the theme for the Pak'N Save Papamoa 2020 Parade is Christmas in Toyland, which fits perfectly with the initiatives being launched.
"We're delighted to be joining up with our friends from the Tauranga Ulysses Club. In the lead up to the parade, we will be doing a colossal toy run for the Tauranga Hospital Children's Ward. Any remaining presents will be given to local community organisations in need," says Julia.
The toy run from the 1st to 15th December will have collection points to drop off presents at Papamoa Plaza customer service desk, Pak'N Save Papamoa, MyRide Mt Maunganui and at the Ulysses Club stand on the day.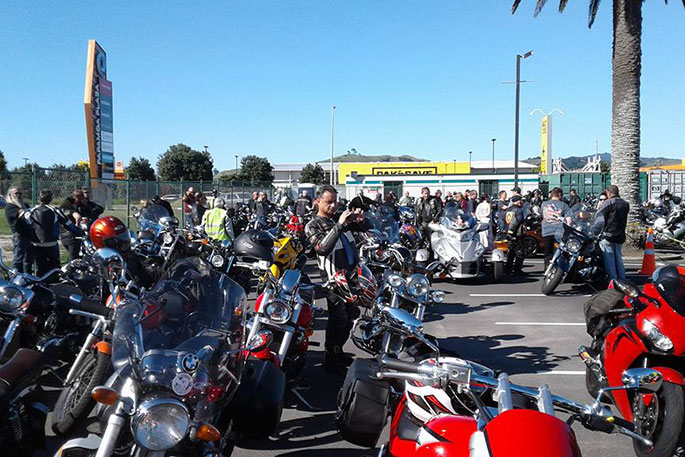 The event has been well-attended in past years when it was an Easter Toy Run.
"We are thrilled to see parade entries from local businesses, not-for-profit organisations, schools, and early childhood centres.
"This year has been full of challenges for everyone. Companies and organisations have felt the pinch from level restrictions. That is why the parade is so important. I am incredibly passionate about giving those a helping hand that need it. Yes, this year has been challenging, but we are strong, and we support each other.
"We are super excited to showcase our beautiful big little city at the beach. We would love to invite everyone to join us in a socially mindful celebration and to light smiles on all the wonderful little faces. Thank you for uniting with us," Julia says.
The Santa Parade gets underway at 10.30am from the corner of Dickson Road and Longview Drive down to Domain Road and enters the plaza via The Island/Z entry off Gravatt Road. Motorcycle parking behind McDonald's is advised from 8.30am.
More on SunLive...