Mount residents to discuss streets proposal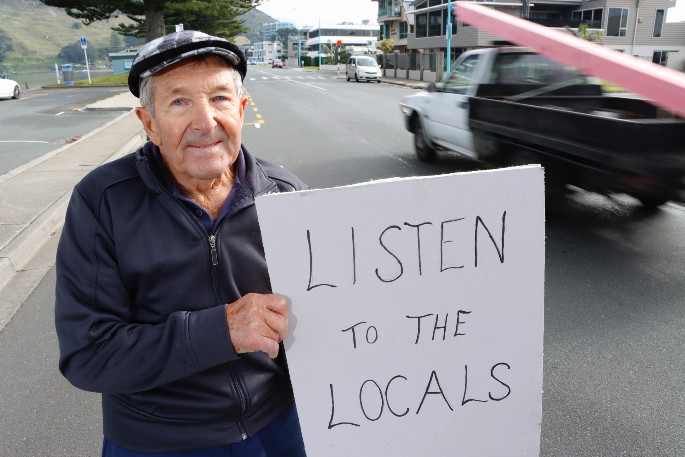 Mount Maunganui residents, ratepayers and retailers are being encouraged to come out tonight to hear an update on Tauranga City Council's 'Innovating Streets at the Mount' proposal.
At the July meeting of the Mount Maunganui Residents, Ratepayers and Retailers Association, there were presentations by a number of people, including local resident Trevor Clist, who said that none of the local residents thought it was a good idea.
The project had initially angered some locals, who not only thought it was a waste of money, but also saw it as being the same one-way system and two-way cycle cruiseway already proposed and turned down in 2018.
"We don't want another a Phoenix carpark or Greerton mess," was one comment made at the July meeting.
One of the reasons given for the $1 million trial on the council website was that in 'Mount north there is a high intensity of people in cars, on bikes, on foot and other modes of transport, but there is also limited space'.
Another reason given was that during the lockdown, when people were asked to stay home, instead cycling increased by 277 per cent, although it's not clear whether that figure is just for Mount Maunganui or Tauranga-wide.
In August and September, council undertook a survey asking for thoughts and ideas about temporary changes which could be tested on four popular routes: Banks/Salisbury Avenue, Pilot Bay, Main Beach (from the corner of Adams Avenue to Banks Avenue) and Tay Street Link (between Banks Avenue and Tay Street).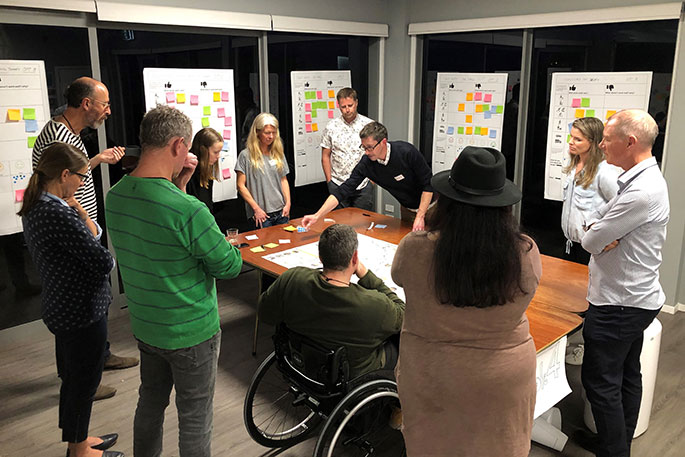 The Community Design Group helped develop options for Innovating Streets at The Mount. Supplied image.
A total of 1236 responses were received, providing insights from residents, business owners and visitors.
On October 29, Tauranga City Council said that community feedback on the innovative streets project planned for the north Mount Maunganui area showed there was support for trialling temporary changes on some of the busiest streets.
Project manager Guy Protheroe says the majority of people who responded to the first round of feedback are in favour of trying something because there are safety concerns for people who are using something other than a car.
He says all of the ideas they are proposing are options and nothing has been finalised yet.
There has already been community engagement, including an initial period of public consultation and the formation of a 28-member community design group.
The group has a cross section of people who live in the area, those for and against change, and representatives from key groups and organisations like the Port of Tauranga, Tourism Bay of Plenty, and the disability and cycling communities.
Tonight, the Mount Maunganui community are encouraged to come out and hear back from members of the community design group, see the new design ideas and discuss the positives and negatives.
On Saturday, Tauranga City Council will be hosting an 'Innovating Streets at the Mount' project information event at Mount Main beach from 9am – 2pm on the grass area outside the Mount Maunganui Lifeguard Service building.
The Mount trial is being supported through Waka Kotahi NZ Transport Agency's Innovating Streets pilot fund. $990,000 (ex GST) has been set aside for the project, of which Waka Kotahi is funding 90 per cent and Tauranga City Council 10 per cent.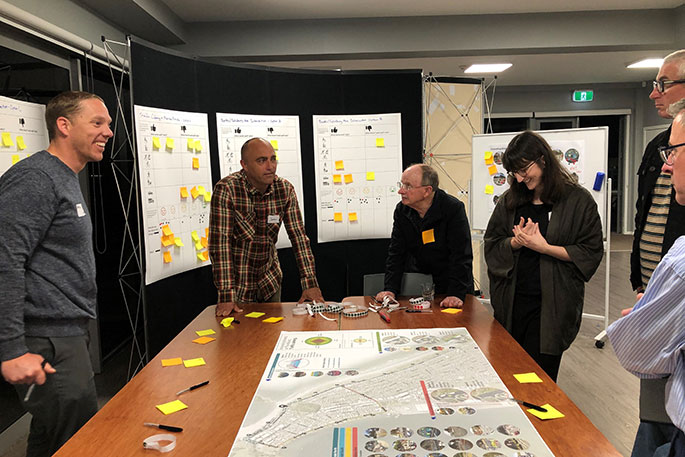 The Community Design Group helped develop options for Innovating Streets at The Mount. Supplied image.
The public community meeting which is being hosted by the Mt Maunganui Ratepayers, Residents & Retailers association will be held tonight, Wednesday November 18 at 6pm at Club Mount in Kawaka St. The evening includes a gold coin raffle.
To find out more about the project, view the full feedback report, sign up to receive updates, and submit your own feedback, see www.tauranga.govt.nz/innovatingstreets
More on SunLive...