Dinner celebrates Chinese and Korean culture
A mouthwatering fusion menu featuring succulent duck breast, spring rolls and matcha cheesecake celebrated Chinese and Korean culture.
Hosted by Multicultural Tauranga and Toi Ohomai Institute of Technology, the Living in Harmony event was attended by 50 people on Tuesday.
Multicultural Tauranga president Premila D'Mello says the evening was about much more than the food.
"We organised this event with Toi Ohomai to raise awareness about Chinese and Korean Culture in our community.
"It's about giving people the opportunity to learn more about cultures that are different to their own."
Among the attendees was Fungai Mhlanga from the Office of Ethnic Communities, which is part of the Department of Internal Affairs.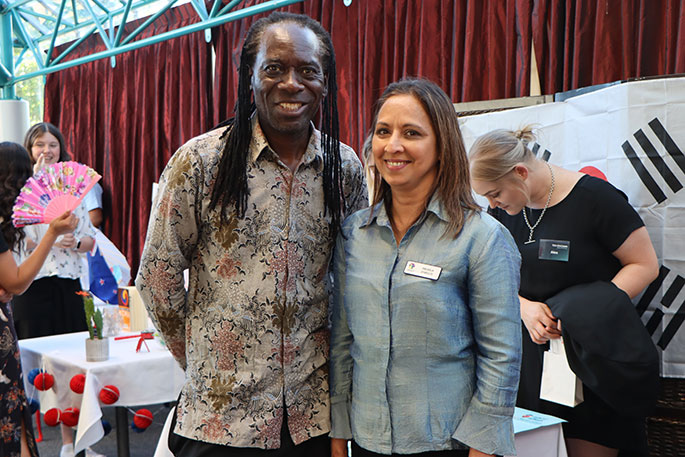 Office of Ethnic Communities senior diversity and engagement advisor Fungai Mhlanga and Multicultural Tauranga president Premila D'Mello.
He says occasions like Living in Harmony allow people from different backgrounds to cross paths.
"We do a lot of work in the community to encourage people from different ethnic groups to meet," he says.
"Events like this help build acceptance, and create a sense of belonging for all cultures in NZ."
The dinner presented a hands-on opportunity to earn course credits for Toi Ohomai tourism, hospitality and culinary arts students, who cooked the food, ran the service and presented stalls about Korea and China.
Tourism students Jayden White, David Lee and Cole Pearce's project stall was about Qingdao, a city in China.
When asked what the most interesting part about Qingdao is, they responded in unison: "beer!"
"Qingdao is known for it," says David.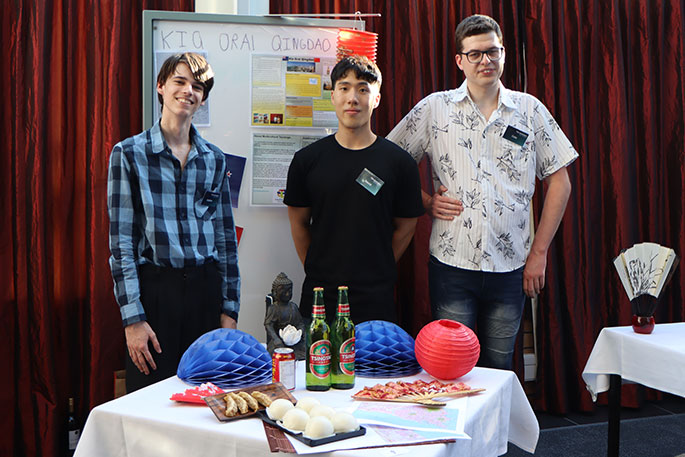 Toi Ohomai students Jayden White, David Lee and Cole Pearce with their stall on Qingdao, China.
"The city has German heritage, so they host the Qingdao International Beer Festival every year – it's the Asian version of Oktoberfest."
The tourism students also interviewed Chinese and Korean migrants about their experience coming to NZ. Their stories were available to read at each table.
All proceeds from Living in Harmony's $15 ticket sales will be used to support migrants living in Tauranga.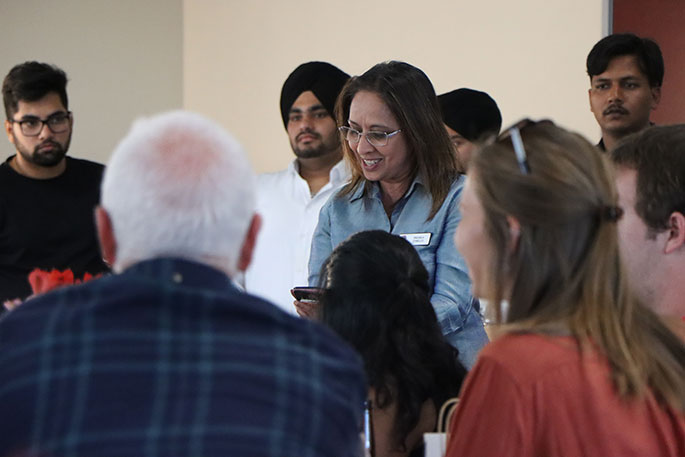 Multicultural Tauranga president Premila D'Mello presents a speech to diners.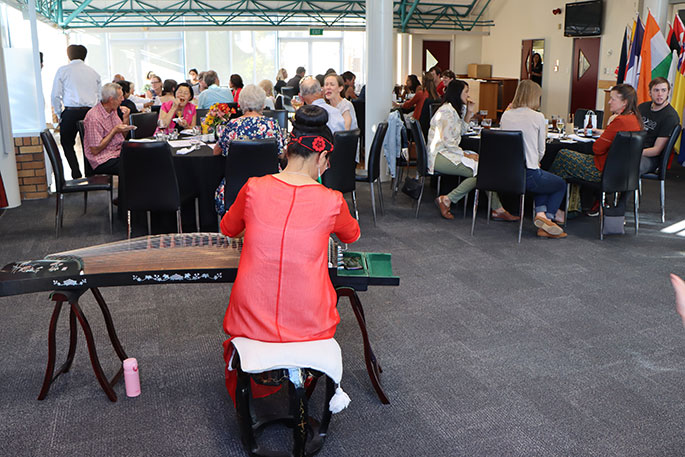 A guzheng performer plays for diners.
More on SunLive...