Estimated $4.3b needed for capital projects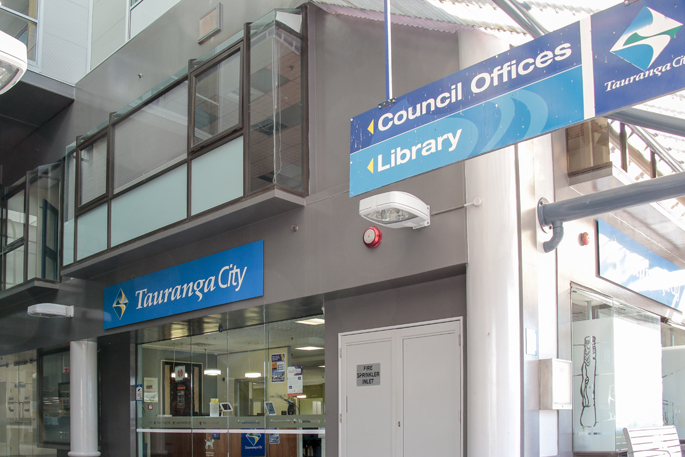 Tauranga City Council faces a "challenging" funding shortfall over the coming decade because of the need to invest in new infrastructure for a rapidly growing city.
A report for yesterday's council meeting estimates that up to $4.3 billion needs to be invested in capital projects as part of the Long-term Plan 2021-31.
This is about double the council's ability to fund and finance under the current local government funding model.
Capital investment relates to long-term projects in which the council buys, maintains or improves major pieces of property.
Tauranga's status as the country's fastest-growing city means the council needs to invest billions of dollars in roads, parks, pipes, stormwater systems and other infrastructure to open up land for new homes and cater to the intensification of Te Papa peninsula.
The report, from Corporate Services General Manager Paul Davidson and Strategy and Growth General Manager Christine Jones, provides an update on important financial issues and scenarios for the upcoming Long-term Plan 2021-31 (LTP).
The council faces decisions that are "significantly more challenging than anything faced before," the report says.
Davidson said that, due to the size of the infrastructure requirements and the resulting pressure on funding, it was clear that traditional funding and financing solutions would be insufficient.
"Growth councils such as ours have been saying for some time that the traditional funding and financing mechanisms are no longer working and that alternatives are required.
"The scenarios in this report will be further developed to clearly outline what we can provide for our community – and the cost in terms of rate funding, debt and any other options available."
A bare-minimum scenario called 'committed and prioritised projects' was estimated to require $3.7 billion, while a scenario called 'growing connected communities' would require $4.3 billion.
The council will explore a range of options to make up the shortfall, and the information in the report will be used to develop more detailed options.
The LTP will lay out the plan for investing in our city for the coming decade, with the aim of making Tauranga a better place to live. it will help determine how our city recovers from the COVID-19 recession and how we should cope with population growth.
The council will consult with the community about the LTP in April next year, aiming to hear people's views on a wide range of important matters that will affect our futures.
The mayor and councillors will take this feedback into account before adopting the LTP in time for its 1 July start date.
Top 10 programmes 2021-31
Completing the Wāiari Water Supply Scheme
Cameron Rd upgrades
Te Papa intensification
Community Facilities Investment Plan
Wairoa Active Reserve and other amenity projects (eg parks)
Transport System Plan rollouts (including cycleways, Accessible Streets, multimodal)
Resilience projects
Standard renewal and upgrade programmes
Completing existing growth areas (Tauriko Business Estate, Pyes Pa, Wairakei)
New growth areas (Te Tumu, Tauriko West)

More on SunLive...