Garden and arts time in the BOP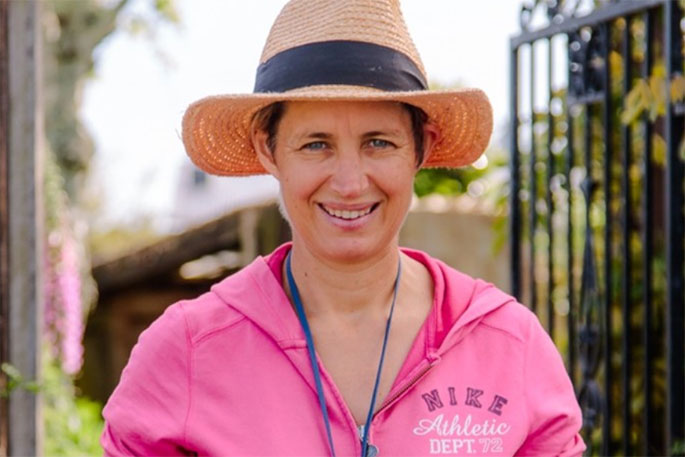 Katie and Quinn Horrocks' garden is far from picture perfect, in your regular way.
The Mount Maunganui patch celebrates wabi-sabi, the Japanese concept of beauty in imperfection.
Urban, sustainable, and freestyle with a rambling cottage garden vibe, it's a perfect example of the many inspiring and beautiful gardens that will feature on the BOP Garden & Art Festival trail that kicks off this Thursday.
Katie tells how their garden has featured in a previous festival – about eight years' ago – back in the days when she had things planted in straight rows and sprayed.
"Now it's an 'undone' garden with the intention to mimic nature. There are no sprays - only a love for the insects and soil life.
"My garden is a place to curate, create, be compassionate and cultivate," she enthuses.
Those keen to discover more can check in at "whatkatiedug" on Instagram, and/or visit during the November 19-22 festival, sponsored by Bayleys.
The Horrocks' garden will be one of 80 on the garden and art trail that includes 11 art stops (with the trail sponsored by Palmers, Bethlehem.)
The garden mix will feature a large number new to the festival, as well as old favourites.
The festival will showcase about 100 artists.
Festival director Marc Anderson says his festival team is really excited about this year's event. And it appears the public is too.
The ticket sale response has been "fantastic" and anticipation is "huge".
Marc says while there is no cut-off timewise for ticket purchases, it would be wise to get in soon to avoid possible disappointment.
"We are totally inspired by our gardeners and artists and cannot wait to share this wonderfully talented bunch with all festival visitors."
There will be plenty of visitors to town.
Ticket purchasers have come from throughout the Waikato, Hawke's Bay, Gisborne, Auckland, Wellington, Manawatu, Northland and Christchurch, for example, as well as strong interest from the Bay of Plenty.
This year, the Tauranga Race Course will host the Ladies' Long Lunch (some tickets are still available) and provide the Festival Hub - Bloom in the Bay.
Bloom in the Bay adds to the festival's appeal, incorporating food, live music, art galleries, a floral art exhibition, speaker series, sculpture, environmental displays, and the concept gardens.
Bloom in the Bay is free to enter for those who hold a festival pass and will be open to the general public with $5 ticket sales at the gate during the festival days.
Entry is also free for children aged 14 and under and for festival pass holders.
Festival tickets are available on the festival website www.gardenandartfestival.co.nz, EventFinda.co.nz, Palmers Bethlehem, The Arts Junction – Katikati, Decor Gardenworld, Pacifica Home, i-SITE Tauranga and Garden Store and Te Puke Florists.
A one-day ticket costs $35 plus booking fee; and a multi-day pass, $65 plus booking fee.
More on SunLive...