Former Bella Vista Homes director sued for $1m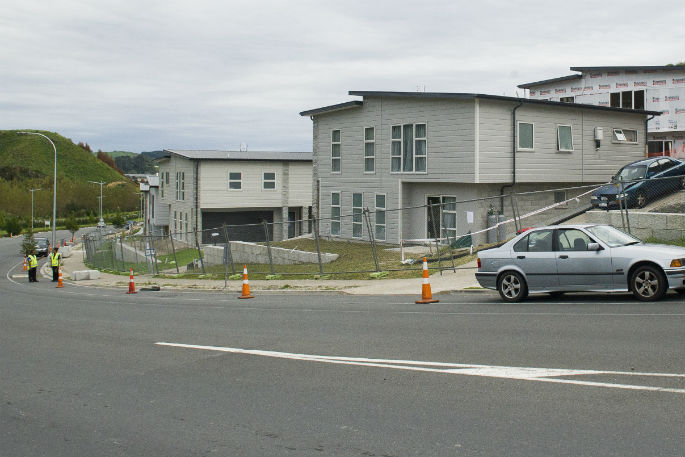 A failed building company director argued he only had to pay $50,000 of the $1 million he personally guaranteed, but a High Court judge said his arguments were "grasping at any passing straw".
Bella Vista Homes, operated by director Danny Cancian, went into liquidation in November 2017 leaving houses in Tauranga unfinished.
Later, the 21 homes were deemed to be dangerous or affected by dangerous buildings resulting in the development being evacuated and homeowners locked out of their homes.
Cancian owed Carters more than one million when his company went into liquidation but he argued he only signed a personal guarantee for $50,000, despite completing an application for $800,000 worth of credit.
Cancian argued in the High Court at Tauranga his contract was misrepresented by a sales representative of Carters about his amount of personal liability and Carters extended his credit limit without his knowledge.
Justice Ed Wylie wrote in a judgement of the trial that Cancian's evidence was "self-serving" and "made little commercial sense" for Carters to extend a credit of $800,000, while only having a guarantee for $50,000.
Wylie drew on documents showing Cancian had signed a Deed of Guarantee and Indemnity stating if Bella Vista did not pay its account when due, Cancian would immediately on demand pay the relevant amount to Carters.
He rejected Cancian's evidence, on which he said, "I was given a clear impression that Mr Cancian was making up matters as he went along."
"It struck me Mr Cancian was grasping at any passing straw in an endeavour to back up his argument.
"I gained the impression that he was seeking to attribute the blame for Bella Vista's ultimate collapse on other persons/entities, and to distance himself from any responsibility for what occurred."
Wylie ruled in favour of Carters and ordered Cancian to pay $1,078,668 to Carters with an interest rate of 1.5 per cent per month, calculated daily, on the amount owing.
Carters is also entitled to recover costs from Cancian including its legal costs.
In other court proceedings earlier in 2020, Cancian and others faced a total of 28 charges under the Building Act 2004 for work on the subdivision.
The majority of the charges related to block foundation walls that were not constructed in accordance with consent plans.
An internal review of Tauranga City Council's building inspection team over the failure of Bella Vista revealed "negligent and inexcusable" conduct.
The Bella Vista Homes saga cost Tauranga ratepayers $14.2 million to buy out with the mix of cleared land and existing homes later sold to a local developer.
New owner, Classic Group director Peter Cooney, says they will build 13 new homes and remediate 5 existing homes as part of the development.
More on SunLive...