Coromandel rescue helicopter return welcomed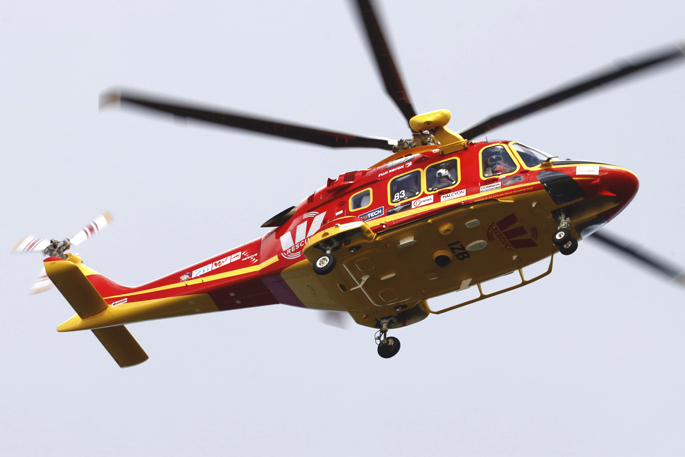 News of the Coromandel Rescue Helicopter returning to Whitianga during January is being welcomed.
Last summer, the rescue chopper was absent from the purpose-built Whitianga hanger for the first time in 10 years.
Under national patient guidelines, set by the government's National Ambulance Sector Office (NASO) in 2019, the Trust is required to have two helicopters and crews available at their Ardmore base during daylight hours every day of the year, says a post on the Coromandel's CFM Facebook page.
"We are therefore delighted to have worked through some logistical issues that will see the team back in Whitianga with the blessing of NASO," says Northern Rescue Helicopter Limited CEO Craig Gibbons.
At present, crews are only able to be rostered on during daytime hours throughout the month of January.
In the Facebook post, Craig says they will be "testing the waters" with all three ARHT helicopters and crew in operation throughout the day.
He is confident that the combined Ardmore and Whitianga operations will have the community covered.
Coromandel MP Scott Simpson is welcoming the news of the helicopter's return.
"This is a step in the right direction. It is better than nothing, but it is not a return of the service that we used to have and had come to rely on," Simpson says in a statement released on Monday afternoon.
"Coromandel people will be grateful to the Auckland Rescue Helicopter Trust, but we are still disappointed in the Government's policy that removed an emergency rescue helicopter from the purpose-built facility in Whitianga during the summer peak and on long weekends.
"'Coromandel people will welcome the return of this limited service, but we will continue fighting for the reinstatement of our previous service.
"The nearly 50,000 signature petition I presented to Parliament is still before the Health Select Committee and I know Coromandel people will want that opportunity pursued vigorously."
More on SunLive...