Trial begins for man charged with baby's murder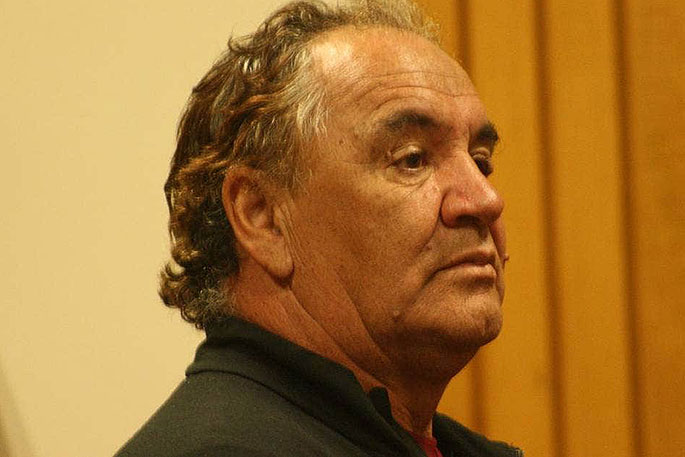 A murder trial for a man accused of killing of a 10-month-old has started at the High Court in Rotorua.
Shane Claude Roberts, 61, faces one charge; that between November 29-30, 2014, he murdered Karlos​ Stephens.
On the first day of the trial, Crown prosecutor Anna McConachy​ told the jury of six men and six women that Karlos and his twin brother had been entrusted into the care of Roberts and his family as their mother, Pamela Stephens, was struggling to cope.
She said that Roberts "referred to himself as their father, though he was not their biological father".
She also revealed the 10-month-old was pronounced dead at Rotorua Hospital and that while there were no signs of external injury, a later post-mortem "revealed Karlos sustained significant head trauma".
"The medical evidence is clear, significant trauma to his head caused his death," she said.
"The Crown will prove the defendant in some way assaulted Karlos, and knew he was reckless as to whether he died or not."
McConachy said medical evidence would later prove that Karlos would have become "Immediately unwell". After the assault he would have been unable to function as a normal 10-month-old. Only two people cared of Karlos at the time.
"The real issue in this case is how those injuries were caused. Was it the actions of this defendant, Pamela Stephens or an accidental course."
Roberts' defence lawyer Simon Lance also addressed the jury, telling them they faced two significant issues.
"Murder or manslaughter and secondly, have the Crown proven it was this man here, Shane Roberts, who by some unlawful act caused Karlos Stephens' injuries," he said.
"Mr Roberts position in a nutshell is he did not harm Karlos, he did not cause the injuries that eventually led to his death."
The trial is expected to hear evidence from 36 witnesses and is scheduled to last for two weeks.
More on SunLive...