Covid-19: Two at border, one community case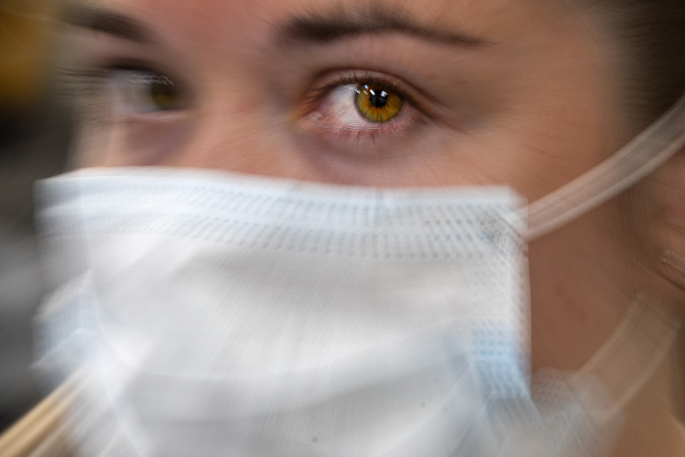 New Zealand has three new cases of Covid-19.
Two were reported at the border and one has been confirmed as a community case and linked to the AUT student who tested positive.
On Thursday, a student at AUT University, who lives and works in the CBD, tested positive for the virus. She has since been genomically linked to a Defence Force worker.
A close contact of the student returned a weak positive test on Saturday and is already in Auckland's quarantine facility.
In a statement, the Health Ministry said the weak positive result from a neighbour of this week's community case in Auckland - reported yesterday - has now had a third test that was positive. The person also lived at the Vincent Residences in the central city where the student lived.
"These test results indicate that this new case is a very recent infection."
This case has been in the Auckland quarantine facility since November 12, the Ministry said.
"Auckland Regional Public Health have identified seven close contacts and three casual contacts. All have been contacted and testing arranged."
The Ministry said there were no places of interest identified so far for this latest case.
The two new imported cases reported today include one person who arrived from the UK on November 10 via Qatar and Australia, tested positive in day three testing in Hamilton and is now being transferred to the Auckland quarantine facility. The second case arrived from Dubai on November 10 and was also detected on testing around day three.
There were 10,525 coronavirus tests carried out yesterday - the highest number of tests in one weekend day since mid-August, with almost 70 per cent of the testing carried out in the Auckland region.
The total number of active cases is now 58 and New Zealand has now reported a total of 1645 cases.
Public health expert Michael Baker is asking for masks to be made mandatory on public transport. He said wearing masks would help dampen down the threat of community transmission and was one way to avoid another lockdown.
The government last week said it was wanting to make mask-wearing mandatory on all public transport in the Auckland region from Monday.
Yesterday there were three new cases in New Zealand's managed isolation facilities. They travelled from Romania, Australia and the UK.
According to a Reuters tally, nearly 1.3 million people have died from Covid-19 globally, and 53.6m have been infected.

More on SunLive...