Learning to live with atrial fibrillation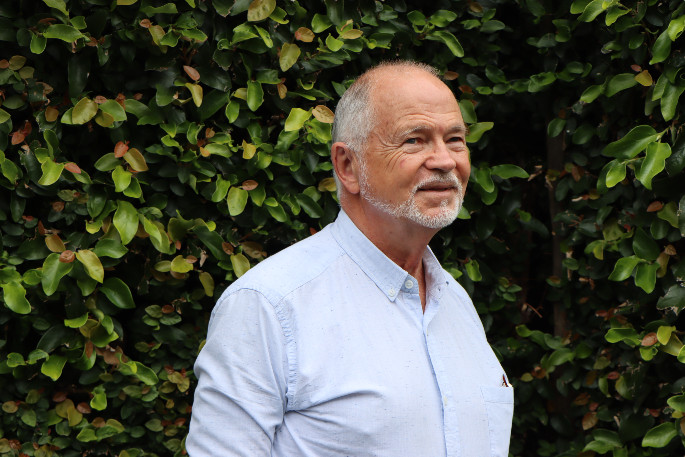 Papamoa man Phillip Coleman knows what it is like to be let down by his heart.
The 66-year-old, who was diagnosed with atrial fibrillation more than four years ago, says at times the condition can take a toll on his quality of life.
But he reckons with the right information, treatment and medical support, atrial fibrillation can be kept well under control.
Phillip is encouraging locals living with the heart problem to get educated and learn how to manage it.
Atrial fibrillation is an irregular heart rhythm, which results in poor blood flow and an increased risk of heart failure and stroke for some.
It's estimated nearly one in 35 New Zealanders between the age of 35 and 74 have been diagnosed with atrial fibrillation, which equates to more than 60,000 Kiwis.
Despite a family history of heart disease, Phillip's initial atrial fibrillation diagnosis came as a surprise.
"I have a genetic condition called haemochromatosis," Phillip explains.
"Every three months I have a venous section at the blood service in Tauranga. A year ago we went there and they wouldn't venesect me because I had an irregular heartbeat."
A second incident, about eight months later, proved a little more serious.
"I noticed that my heart seemed to be beating quickly. It was just a funny feeling, but it kept going all day. When I went to bed it was beating quite rapidly. I slept a bit, but by 1am it was pounding away.
"That was when I thought I need to do something."
He went to A&E immediately. Once there, it took just a few minutes for the medical team to diagnose him with atrial fibrillation.
Phillip, who lives a relatively healthy lifestyle, says he felt "let down" by his body when he received the initial diagnosis.
"I always thought my heart was there for me – it was beating and it was good. And suddenly it was just not there for me the way it should be.
"I haven't been that abusive to my body during my life, but then it let me down. It takes a while to get used to that feeling."
Phillip's condition worsened earlier this year when his heart went into permanent atrial fibrillation.
"Those months of going through permanent atrial fibrillation you feel shitty all the time. You notice it constantly.
Phillip was then recommended cardioversion therapy by his doctor.
Cardioversion is the process of restoring the heart's normal rhythm through electrical therapy.
"Since then, my heart is beating at the normal pace," says Phillip.
Despite the challenges, Phillip says atrial fibrillation can often go unnoticed when kept under control with medical treatment.
"Once I was put in the hospital and sent along to a specialist I was told everything I need to know. It's about working with the doctor to find the right path for the induvial."
An information session is taking place on Wednesday, November 18, in Tauranga for those who want to find out more about atrial fibrillation.
Whanau will get the chance to hear from a nurse practitioner and connect with others who are in a similar situation.
"It can be very challenging for people who live with atrial fibrillation so the Heart Foundation is offering a free session on living with the condition," says Health Foundation spokesperson Angela Alexander.
"It's a warm, supportive environment that allows people to learn how to understand and manage atrial fibrillation, what medical treatments are available and how to keep well."
The event will run from 10-11.30am on Wednesday November 18 at the Papamoa Community Centre on 15 Gravatt Road.
"If you think you have got atrial fibrillation, or if you know somebody who has it these information sessions are great. I would recommend it to anyone who has the time or the inclination," says Phillip.
To RSVP, contact Angela Alexander on: 07 575 4787 or email: angelaal@heartfoundation.org.nz
More on SunLive...