Turning from protecting to restoring nature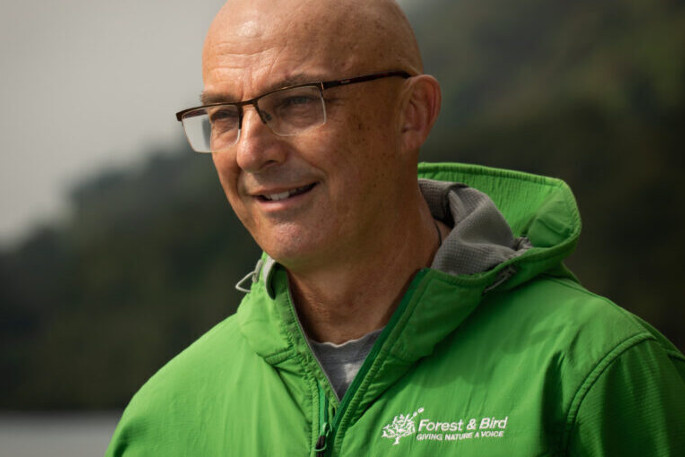 Forest & Bird CEO Kevin Hague will be visiting Te Puke on Monday, as guest speaker at a public meeting hosted by the Te Puke branch of Forest & Bird.
"It is a great privilege to have Kevin visiting Te Puke and we are keen to share our conservation concerns and aspirations with him," says Te Puke Forest & Bird chair Carole Long.
Hailing from Greymouth on the South Island's West Coast, Kevin has had a high profile nationwide for many years, with leadership roles in business, and in the Government and community sectors.
"There are many challenges in the Bay of Plenty, including marine conservation, status of special sites like Otanewainuku forest needing upgrading from stewardship status, NZ dotterel nesting sites to be protected, and dune environments given proper status as environmental vital areas," says Carole.
"Pest control in the Kaimai Mamaku Forest Park is on the brink of action, and pest control in the Tauranga City Council water catchment area will assist the community groups working to save endangered species."
Before joining Forest & Bird as Chief Executive in October 2016, Kevin served as a Member of Parliament for eight years and was previously Executive Director of the New Zealand AIDS Foundation and Chief Executive of the West Coat District Health Board.
Kevin has also been involved in conservation advocacy and campaigning, as well as practical conservation work of planting and pest control, and was a member of the West Coast Tai Poutini Conservation Board.
"All welcome to our meeting, supper is provided, a raffle is available, and a gold coin donation is very helpful. We look forward to giving Kevin Hague a very special welcome."
The meeting will be held on Monday November 16 at the Masonic Lodge, 18 Oxford Street, Te Puke, at 7.30 pm.
For further information please contact Carole Long, Chair, Te Puke Forest & Bird, phone 5752662, mobile 0272747642, email carolelong@xtra.co.nz.
More on SunLive...