Covid update here and around the globe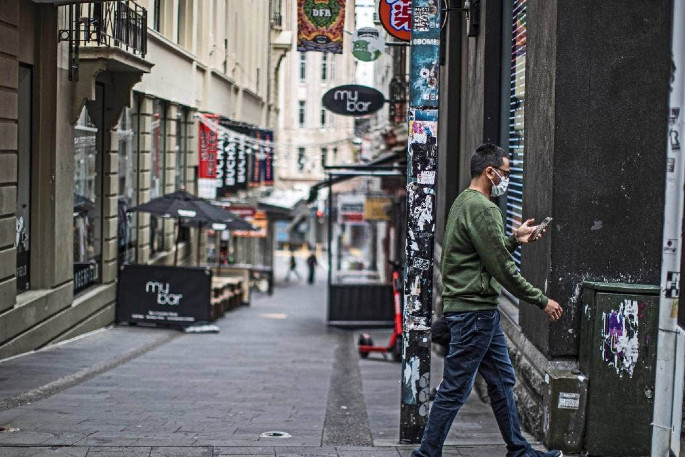 Genomic testing has directly linked an Auckland student with Covid-19 to a Defence Force worker who spent time in locations close to where she worked.
The AUT student's case was announced on Thursday. She lives alone in a central Auckland apartment block that is next to the Grand Millennium managed isolation hotel. She also works in the Auckland CBD.
Her link to the Defence Force cluster was confirmed on Friday, and at that time Covid-19 Response Minister Chris Hipkins also said the country would remain at alert level 1.
Hipkins also said he would be taking a public health order to Cabinet on Monday to get public face coverings to become mandatory on public transport in Auckland and on all domestic flights. The possibility of extending mask rules to other parts of the country was also being considered.
The Ministry of Health has provided a list of places in central Auckland visited by the AUT student in recent days. It asked anyone who had visited those places at the same time as the student to get a Covid-19 test, regardless of whether they have any symptoms.
One of the places on the list is the AUT University campus, which the woman visited briefly on Tuesday while she had Covid-19 symptoms.
The student also said on Friday that she never called in sick to work, contrary to official claims.
On Friday, the ministry also announced four new cases of the disease, all in managed isolation.
Global toll
According to data collected by Johns Hopkins University, on Saturday morning more than 53 million cases of Covid-19 have been confirmed worldwide, with 1.31m people dying of the disease.
The US has the most confirmed cases at 10.7m and the most deaths with 243,387. Brazil has the next highest number of deaths with 164,281 but has the third highest number of confirmed cases at nearly 5.8m. India has the second highest number of cases at 8.7m, with 128,668 deaths attributed to Covid-19.
What should I do?
Anyone who wants to get tested can find their local testing centres by visiting the Ministry of Health website.
New Zealand, including Auckland, is at Covid-19 alert level 1.

Face masks are not required for now at alert level 1, but their use is still encouraged.
If you are sick, call your GP before you visit, or call Healthline on 0800 358 5453.
To avoid contracting and spreading the virus, wash your hands properly, cough and sneeze into the crook of your elbow and throw tissues away immediately.
Reach out: Find support from people who care, connect with your community or help a neighbour in need.
More on SunLive...