A celebration of patchwork and quilting today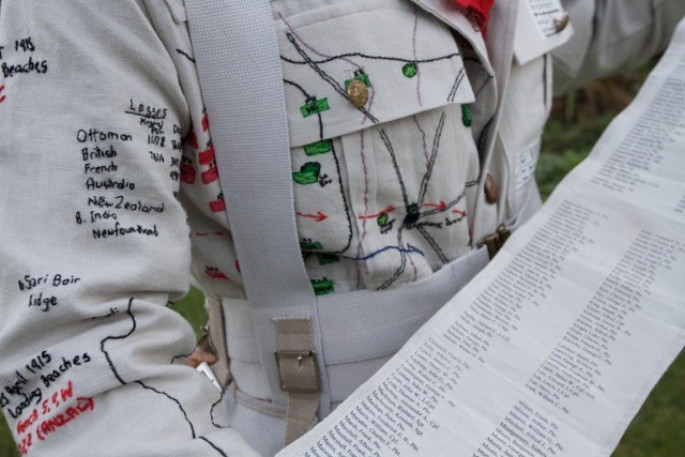 Members of the public are invited to view a large display of quilts, patchwork and other stitch-craft at the Mount Maunganui Bridge Club in Golf Road, today, Saturday, November 14, from 10am-4pm.
Hosted by Papamoa Patchers, the open day will include live exhibits where visitors can watch, as club members work on both hand and machine-sewn projects.
Entry is free and there will be a café onsite with refreshments and home baking available.
The display will include an array of ANZAC quilts (made for returned servicemen and women) and a Christmas-themed table with items realistically priced for sale.
A particularly special exhibit will be 'Private 11513' a life-sized soldier's uniform created by Cherryl Marriott in tribute to her great-uncle Fred Hodson, one of two great-uncles who were killed during WWI.
The uniform is embroidered with his battles, army records, and where he died.
It's constructed on a base colour of parchment, representing a ghost soldier, and the inside of his jacket features 688 hand sewn poppies representing the men from his battalion who were killed.
It's the second time Papamoa Patchers have showcased their skills in this way.
Spokeswoman Devon Harland says the first event two years ago was very popular with all who attended, especially men.
"It's a great opportunity for visitors to see first-hand how the quilts are actually made," says Devon.
More on SunLive...