Woman with COVID says boss didn't ask her to work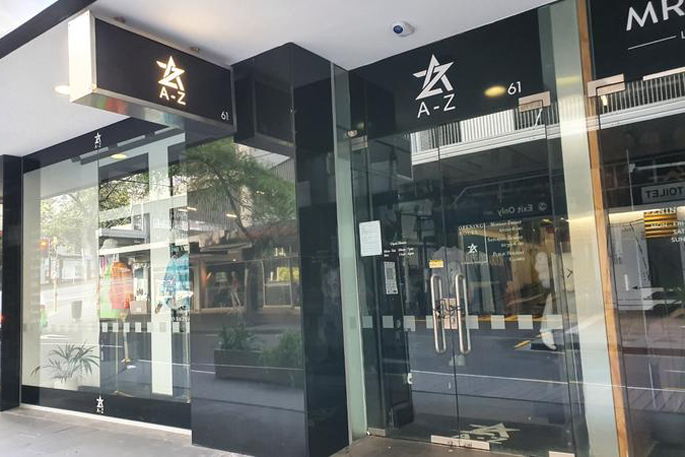 The Auckland woman who tested positive for Covid-19 this week says she wasn't forced to go to work while she was sick.
The woman, aged in her 20s, works at A-Z Collections on High Street. She began to feel unwell on Monday and went for a Covid-19 test on Tuesday.
Yesterday, the Ministry of Health said the woman called in sick on Wednesday, because she needed to isolate until she got her test result, but after a conversation with her manager, decided to go to work and wear a mask.
But in a statement, sent through a lawyer, the woman says she went to work on Wednesday because she felt better and she wore a mask to be safe.
"My sore throat had gone and I did not feel any discomfort, so I went to work," the woman says in the statement.
"I wore a mask just to be safe. My employer has instructed us to wear a mask whenever possible. It is not unusual for us to wear masks at work, so my manager, co-workers, and customers thought nothing of it.
"I did not think there was any chance that I had coronavirus."
In the statement the woman says she never asked her manager for a day off and didn't mention that she had been tested.
When she got her positive result back on Thursday, the woman says she was "very shocked and upset".
She says because of the language barrier, contact tracers made "many errors in recording my previous whereabouts, actions and contacts. Many of these errors made it onto the news and were reported as fact".
The woman says she and her friends have been attacked online, and they have received many racist and hurtful comments.
She says she was only offered a Mandarin translator today for her interviews with the contact tracing team.
In signed statutory declarations, released to media by the same lawyer, the co-owners of A-Z Collections, Mei Chen and Bing Wang, say their employee never told them she was feeling unwell and she didn't ask for sick leave.
They say the media reports that she asked for sick leave and was told to come to work regardless and wear a mask were "categorically false".
The co-owners of the store say the first they knew their employee had been unwell, or had had a Covid-19 test, was when the positive result was confirmed on Thursday.
They too say they have received a torrent of abuse online.
During a media briefing today Covid-19 Response Minister Chris Hipkins said all the current community cases are feeling "the weight of the entire country on their shoulders".
"They do not deserve to have blame heaped upon them."
He reminded people that the virus is the problem not the people, and he urged New Zealanders to give those with Covid-19 some space.
More on SunLive...