Auckland downtown workers asked to work from home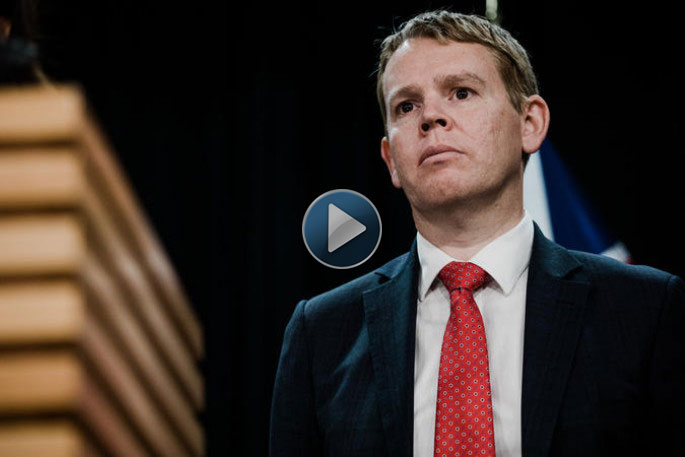 All people who work in downtown Auckland are being asked to work from home where possible tomorrow after a new case in the community was identified today.
COVID-19 Response Minister Chris Hipkins says there has still been no direct source of infection identified.
Director of public health Dr Caroline McElnay says Auckland Regional Public Health Service has interviewed the person.
The student in her 20s was one of three cases announced at the afternoon media briefing today.
McElnay says her role is a customer-facing role. She called in sick to work after being tested but went to work after talking to their boss, although they wore a mask.
The person has three close contacts - a colleague and two friends - who are being tested and isolated. All report being well, but the two friends have been asked to isolate as a precaution.
All residents of the Vincent Residence have been asked to go home and stay home while testing takes place. The apartment building is being deep cleaned and a mobile testing station will be available outside.
The case took Uber trips to work and those drivers are being contacted and advised to be tested.
This afternoon, the COVID Tracing app was used to send notifications to users who may have been at the same places as the positive case. The number of people who received the notifications is not yet known.
Officials at that time were not sure where she had contracted the disease.
She lives at Vincent Residences in central Auckland, and works at a fashion store, A-Z Collections.
Officials say she lives alone and has not been very active socially.
Her apartment building is next door to a managed isolation facility.
The hotel had a fire alarm evacuation on Monday night, but that is not likely to be the source of the infection because the woman became symptomatic that same day.
People have been queuing at a pop-up testing station in Freiberg Place, off High Street, which is about 100m from the store.
The ARPHS website has a full list of testing locations.
McElnay reiterates the advice that anyone in the country with cold or flu symptoms should get tested and stay home until they get tests back.
More on SunLive...