Another round of thunderstorms likely for BOP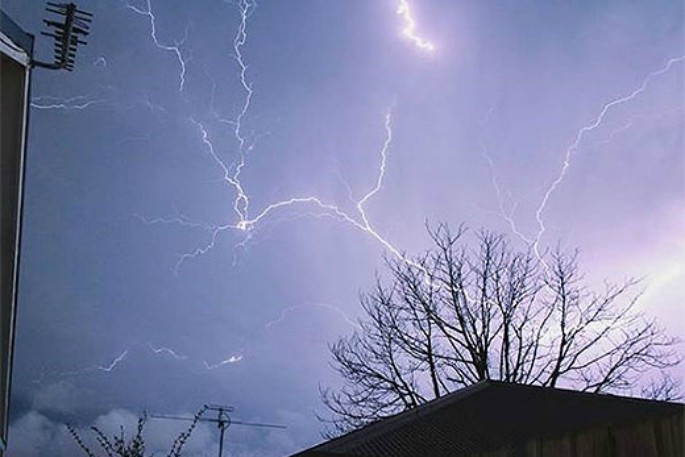 More rain is likely for the Bay of Plenty today with another round of thunderstorms likely on the cards.
A very slow moving low pressure system currently lies over Great Barrier Island and is drifting eastwards towards the Bay of Plenty marine area.
By Wednesday night, it will be around East Cape and by Thursday morning it will fall apart east of the North Island as a high rolls into NZ, says WeatherWatch.co.nz
The low is pulling down sub-tropical winds but also merging with the colder southerly blowing up the rest of the nation.
Winds are converging over Auckland City producing isolated downpours - although as of 2:45pm no repeat of the thunderstorms the city had on Monday afternoon.
"On Monday, the low was to the west of Auckland so the region and city had a warmer northerly flow. Today the low is out over Great Barrier Island meaning the city is now getting the cooler southerly flow," says WeatherWatch.co.nz head forecaster Philip Duncan.
Meanwhile, the eastern North Island is still caught up in the northerly flow, prompting more big downpours and thunderstorms right now moving into Hawke's Bay from the north.
More on SunLive...