Four new COVID-19 cases in managed isolation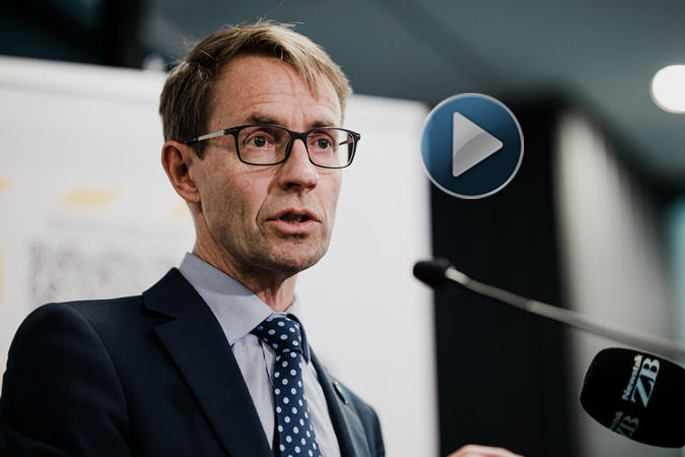 There are four new cases of COVID-19 to report in managed isolation today and no new community cases.
Director-General of Health Dr Ashley Bloomfield says the first case arrived on October 27 from Austria via Qatar and Australia.
The first case returned a positive test on day 12 of their stay in managed isolation.
The second and third case travelled together, arriving in New Zealand on November 5 from Dubai.
They returned positive tests on day three of their stay, says Dr Bloomfield.
The fourth case arrived on November 5 from Qatar and also tested positive at day three testing.
All four cases are in the Auckland Quarantine Facility.
One previous case has recovered, bringing the total number of active cases in New Zealand to 51.
Dr Bloomfield says the total number of confirmed cases is now 1630.
Yesterday laboratories processed 3042 tests.
A quarantine worker at Auckland's Jet Park facility tested positive for COVID-19 on Friday, the first case in what's now being called the "November quarantine cluster".
A close contact of the person, a fellow Defence Force worker, has since tested positive.
Dr Bloomfield says the quarantine worker 'Case A' is accommodated at a place where quarantine workers stay in Auckland, 239 of the 242 occupants have returned negative tests. Three are pending.
Of their 25 close contacts, 23 have returned a negative result, one result is pending and the final contact is a positive result - Case B, as reported on the weekend. Case B has 55 close contacts.
Some are isolating at home, others are at isolation facilities because of the nature of their work and the will be isolated there.
Household contacts of Case B include two students who attend Hutt High school and Boulcott Primary. They have not been at school since Friday, and will remain in isolation for 14 days.
Other students and staff do not need to be isolated or tested, they are considered at low risk because both the two students have retuned a negative result.
Case B flew from Auckland to Wellington on Thursday, and has nine close contacts who were seated close to them. Seven have returned negative results, all will complete 14 days isolation.
One person who was on the flight is a casual contact who has symptoms and is being tested. They attended a recent meeting in Kawhia. The ministry says people at that meeting should monitor their health and get tested if they have symptoms, but no other action is required at this stage.
More on SunLive...