Hundreds farewell Craig Beauchamp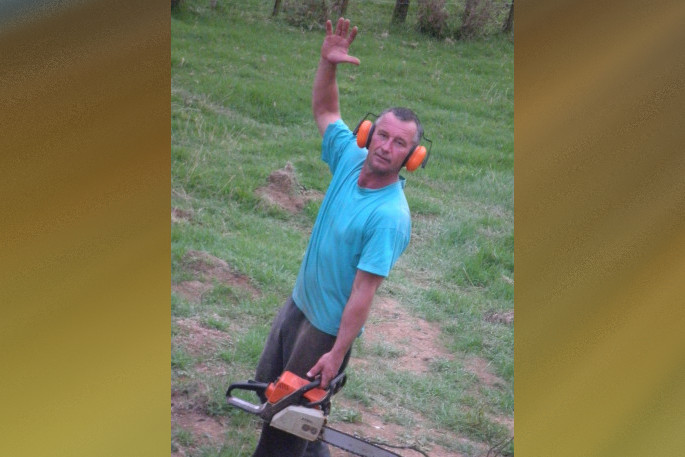 It was standing room only at the Tauranga Yacht & Power Boat Club on Wednesday as hundreds of people gathered to honour the life of Craig Beauchamp.
Craig, who owned and operated Bay Crane Services, was well-known for his love of motorcycles, his work as a skilled crane operator and for being a hard worker and friend to many.
Father to Max and Brooke, sadly, Craig passed away on October 29 at age 56, after a long battle with cancer.
Friends and family spoke at Craig's funeral of his carefree, generous easy-going nature which drew a lot of people towards him. Known as Sleepy, Beechy and by other nicknames, Craig's sense of humour, his fearlessness, and his love of adventure, travel and story-telling reminded one friend of a Barry Crump type of character.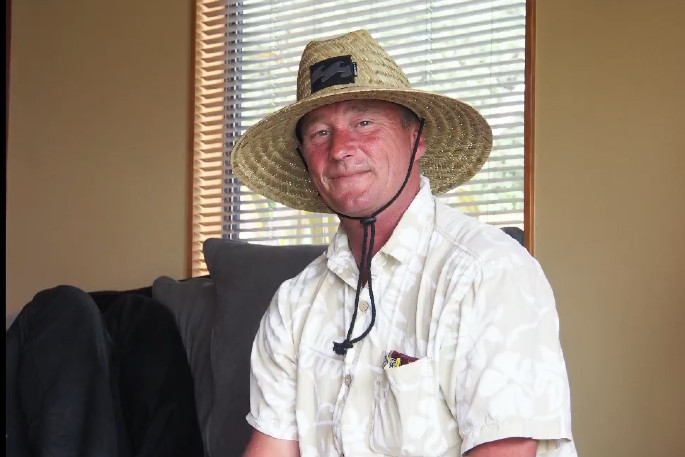 Born in Taumarunui, Craig and his family moved to Mount Maunganui in 1974, where he attended Mount Primary and later Otumoetai College. He worked for Todd & Pollock, spent time travelling overseas, raised his family on a block of land at Pahoia, and grew a respected business as a crane operator.
"He shared his talents, gifts and abilities so generously with those around him," says funeral celebrant Fergus Keith. "His smile, his joy, his love of life surrounded him wherever he went. Our life has been made better because Craig has been part of it."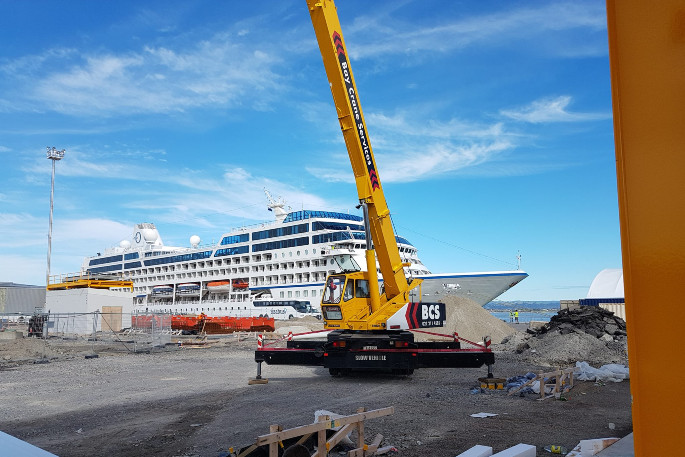 Bay Crane Services operating at the Port of Tauranga. Photo: Bay Crane Services Facebook page
Friends and family of Craig wrote messages collated by friend Tanya Trass into a Facebook group which they have shared with SunLive.
"[Here are] a few messages from some of your family and friends who loved you and will miss you dearly," says Tanya.
"Dad, you are such a fun person to be around, every night with you would have plenty of laughs and smiles. Our moments will be missed deeply. Love Max," writes Max Beauchamp, Craig's son.
"I have always looked up to you big brother and will miss you heaps," says Scott Beauchamp.
The Goodman Social Club wrote "Our brother, our cousin and our friend. Whanau occasions will never be the same without you. Your stories and antics will be missed. May our thoughts of love forever guide you on your next adventure x"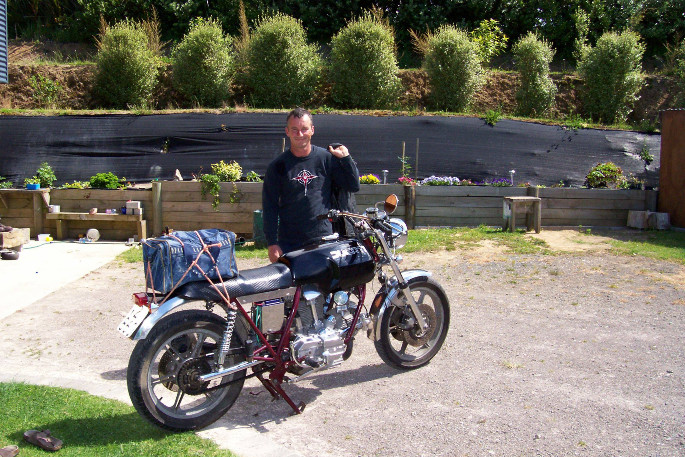 Other messages from Craig's loved ones:
My mate, my friend, my lover until the end. A true miracle man for this he truly was, 4eva in my heart Craigy xx
Craigie – What a journey we had. From London to NZ, large cities to farm life, from party life to family life. You were an honest man, loyal & with integrity in spades. A deal could be made on a handshake with you and you would honour it everytime. Now it's your time to fly and have your forever party in the sky. Much Aroha, Jax xx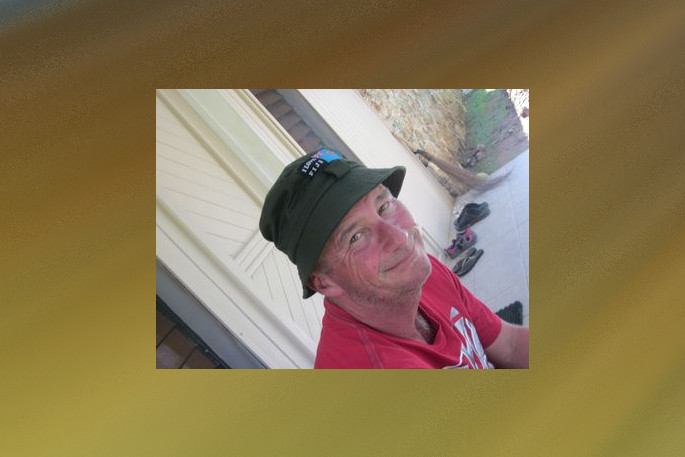 Beechie Babe, a friend till the end. Our OE adventure was not for the faint hearted. Man you knew how to have fun and party. With a twinkle in your eye, the Beechie eyebrow look and some funky dance moves. Always keeping it real, in true Beechie style. Love you my friend, see you on the other side xx
Love you Beechy, miss you forever, fly high - kia kaha brother x
You may have lifted heaps of shit in your life…but man you also lifted us – love you brother forever x
Craig had this ability to really engage and connect with people and he had such a big heart. You could sense how many people he had this impact on at his service and how many lives he touched. Love to the family
Always remember fun times with Craig. The image of Craig's Koala cut - opposite to the mohawk - blowing in the breeze above the windscreen as he drove the Uterus - Robin Reliant down 15th Ave. Loved the sidecar coffin - very fitting. Rest in peace my friend.
So hard saying our final farewell Craigy, but bro amid the tears, hugs and smiles we all know you are free to fly and ride high. – love ya bro
Craigy style flatting four for dinner three forks and one spoon. Last one to the table eats the steak with the knife and spoon. Always entertaining.
A smile on my face and a tear in my eye going for that final ride with you. A drink to celebrate all the joy and mischief. The suffering has ended my friend and you're free to fly.
Craig you had a laid back personality, great sense of humor and were truly unique. There are so many fun times to remember & cherish.
Will always be especially thinking about you Craig every time I go down home to the King Country and reflect on our same born year (1964) and place of birth....R.I.P my fellow King Country Brother
When Craig would write me a letter back in the day, he would always put in a couple of dead moths, or a bee or a cockroach with a safety pin through it! 38 years of friendship and stories of mayhem and mischief I will share to whoever will listen. Love you long time Beachbum.
Love you my brother – will miss you and remember you forever x
My friend we partied from NZ to Australia London and Europe so many funny stories, you will always be in my head and my heart and every time I think of you I'll be smiling - love you bro will miss you so much my friend
Thanks sleepy for everything. Amazing Boss and mate. You gave everything to beat this. An Inspiration to everyone. Luv u bro
Thank you for being you bro rest easy, the angels will take care of you now
Love ya Tommy – I looked after this young punk on more than one occasion. Enjoy having a beer with Griff. Luv ya bro.
Friends since we met in primary - we shared some great times together and I'll never forget them. We will miss you so much mate. A beautiful soul with a cheeky smile– fly high my brother arohanui x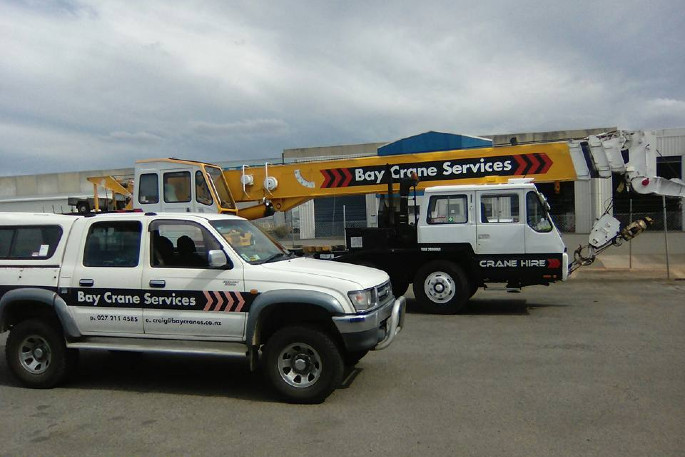 More on SunLive...