Casa Blanca tropical garden is ready for festival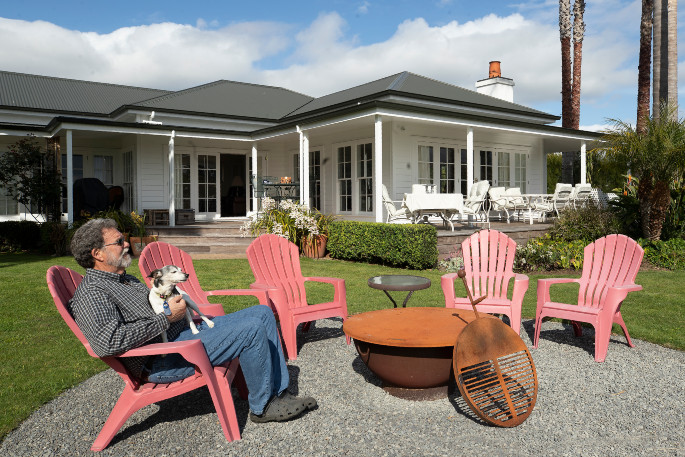 Quietly rolling down the driveway to Casa Blanca in the heart of Katikati, there is a sense of peace and enjoyment that increases on seeing the subtly stately home with its Australian style wraparound verandah.
The one-hectare property has been entered before in the Bay of Plenty Garden & Art Festival with the owners who built the house, but this is the first time that current owners Bill and Yolanda Falzone have participated.
"The previous owners did quite a lovely job of landscaping," says Bill, who is a retired arborist. "We've added to that."
Dahlias, roses, lavender and hydrangeas greet you as you arrive, with an exuberance of bougainvillea splashing itself across the garage. Strolling around the side of the house, you quickly take in the water and mountain views from this tropical garden with its mature palms and giant birds of paradise.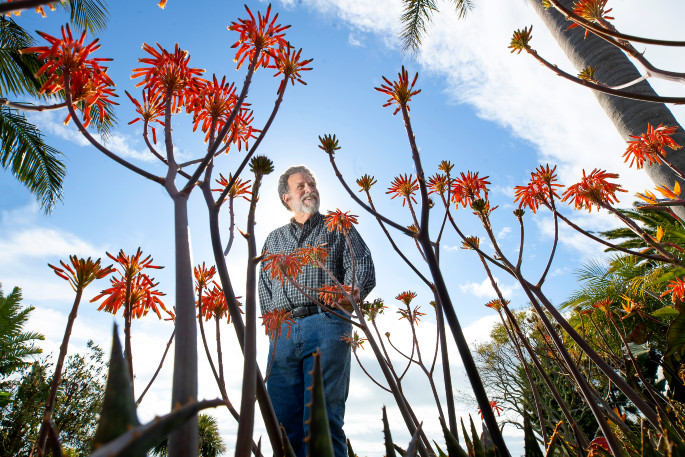 The garden also boasts a flowering cherry, cabbage trees, a jacaranda, a Tahitian lime, roses, and a tulip tree. A child's sandbox, and a circle with a fire pit surrounded by outdoor chairs are new additions, along with the planting along the front of the property.
"We enjoy sitting out here," says Bill. "We put all the flax in, and a lot of fruit trees out in the orchard."
The orchard has about 30 avocado trees, and about another 15 fruit trees - a variety of plums, apricots, pears, apples, peaches and feijoas.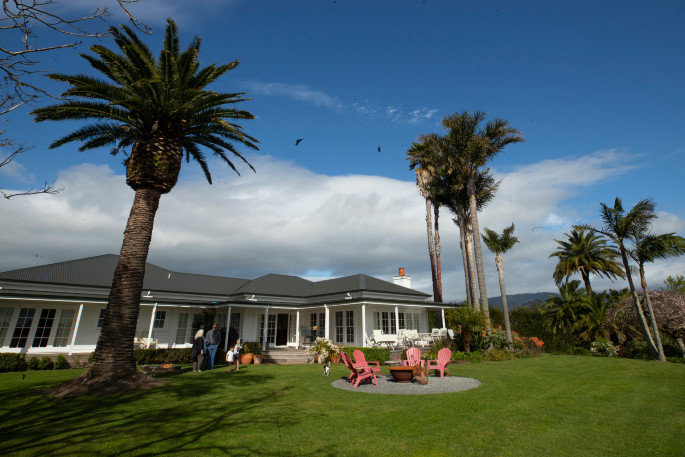 The wraparound verandah goes all the way around the house which has four bedrooms, four ensuites, six toilets and French-style windows.
"It's actually a replica of the original homestead next door which has a similar design."
On one side is a large vegetable area where Bill and Yolanda have been growing courgettes, watermelon, lettuces, cabbages, onions, tomatoes, beans, coriander as well as grapes.
"We're quite self-sustained here. The only thing we don't grow is our own beef. We can grow all our own vegetables and Yolanda makes a lot Mexican salsa."
Yolanda also makes great jam out of the grapes.
"We also have quite a few citrus and mandarins. And we get quite a lot of bananas."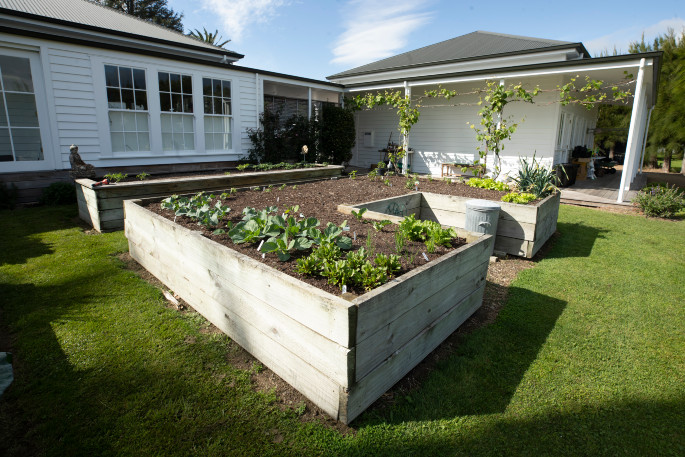 A grass strip trail with steps runs along the front of the property with banksia, flax, pongas, cabbage tree and a tulip tree. Bill has recently put in new hebes around the deck area that also features a succulents.
For those who love roses the couple have old fashioned roses as well as modern roses across the lawn which is ideal for playing pétanque or croquet. Some camellias, a blue cedar, phoenix palms and fruit trees including a loquat run along the other side of the house and the quince tree looks like it will be loaded this year.
The Bay of Plenty Garden & Art Festival runs from November 19-22.
Get your tickets now from the 2020 Garden & Art Trail sponsor Palmers Bethlehem, or on-line at eventfinda.co.nz or gardenandartfestival.co.nz. Tickets also available at Tauranga i-SITE, Decor Garden World, Pacifica Home and Garden Store, Te Puke Florists and Katikati Information Centre.
More on SunLive...