What's on - Tinman, vintage tractors, ship tour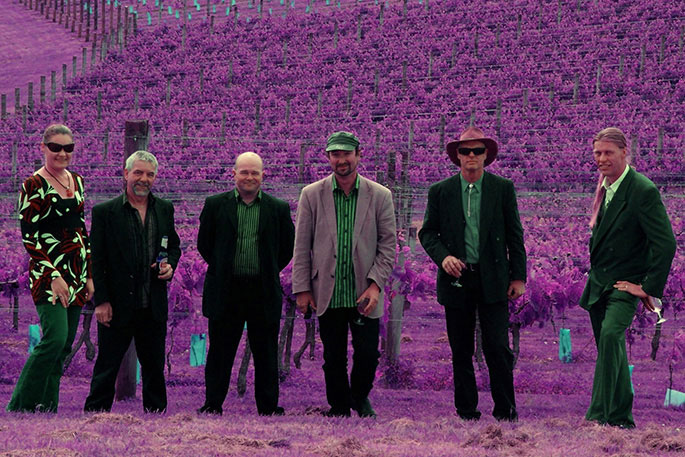 Good morning and welcome to Sunday
A few showers are expected today. Rain may be developing in the evening, with possible thunderstorms and small hail, and northwesterlies.
A one-clothing-layer day, there is an expected high of 23 degrees around 2pm, and an overnight low of 11 degrees. High tide is at 1.24pm and low tide is at 7.35pm. Sunset is at 7.57pm.
What's on today?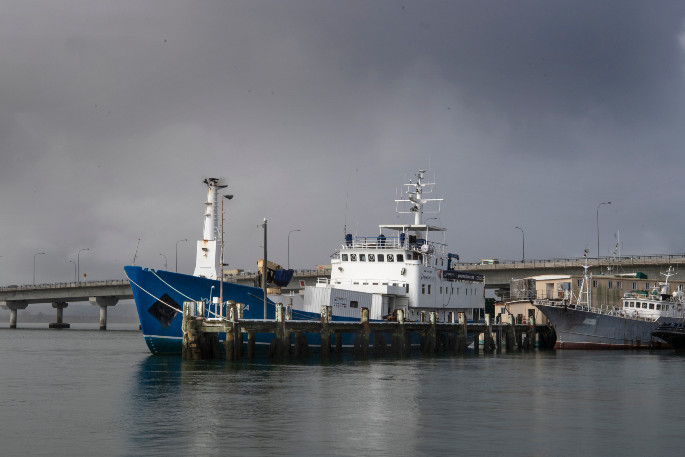 Come for a tour of the YWAM Koha, Tauranga's medical aid ship, today from 1pm to 4pm.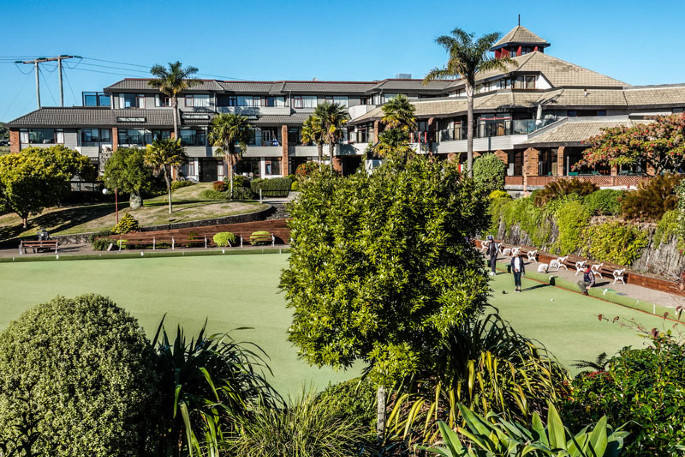 Greenwood Park. Photo: Supplied
The Greenwood Park Village are holding their annual arts, craft and garden fair today from 10am – 3pm at 10 Welcome Bay Rd.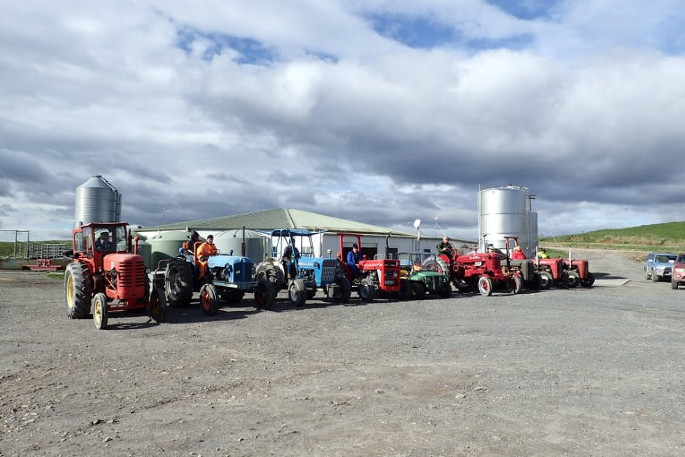 Come along to the Memorial Park Railway in Devonport Rd to see the display of vintage tractors and machinery. The Tauranga Model Marine and Engineering Club is holding an open day today from 9.30am – 4pm. Click here for more information.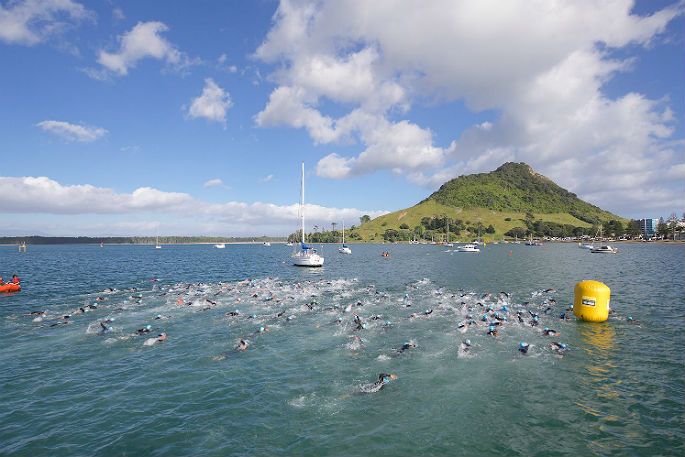 The Tinman Triathlon is being held at Mount Maunganui today from 6am – 1pm. Road closures are in place.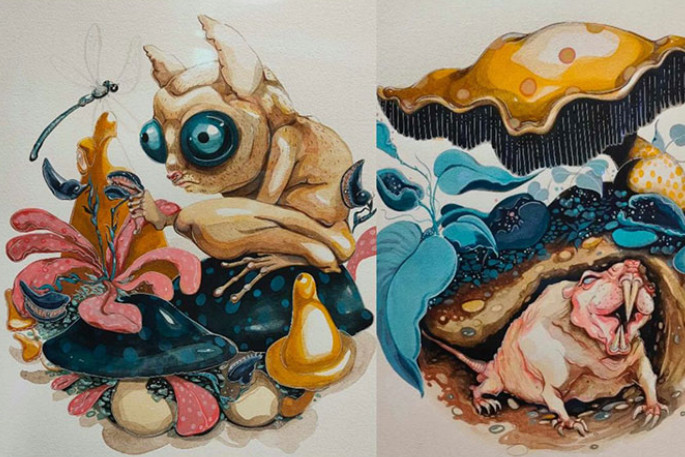 The Incubator is celebrating seven years with a 'Seven' exhibition at Tauranga Historic Village. For more information click here
Walk 2 D'Feet MND is a sponsored fundraiser and awareness return walk today along the Matua foreshore from Fergussion Park to Kulim Park. Come and help raise awareness and funds for motor neurone disease. Walk is from 9am – 12noon. Click here for more information.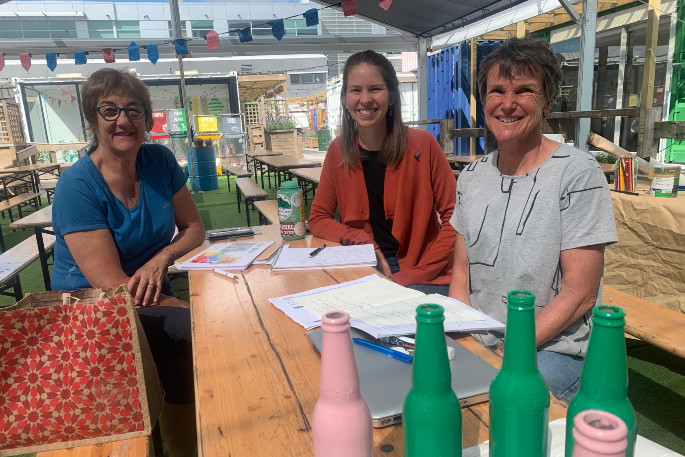 Come and enjoy the workshops at Re:Maker, with the community of makers, located at Our Place in Willow St.
Motorcyclists will be joining a 'Ride of Remembrance' today to support and celebrate Bay of Plenty RSAs. The ride starts at Tauranga RSA and includes a breakfast, before heading to Whakatane RSA for lunch, and returning via Lakes Rotoma and Rotoiti to the Te Puke RSA/Citizens Club. For more information click here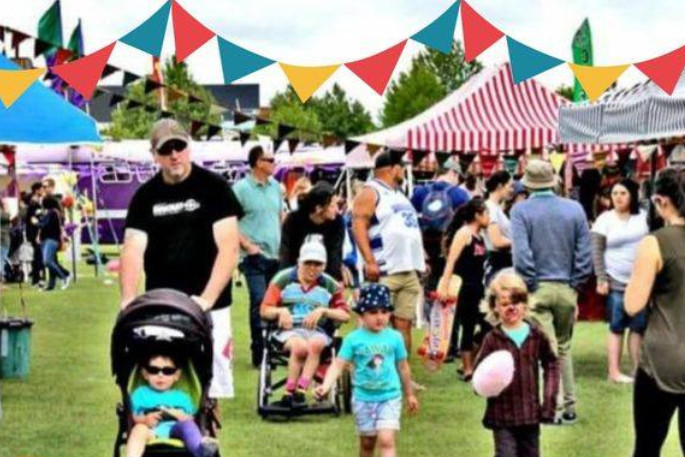 Head along to the Gypsy Fair in Papamoa at the Simpson Reserve, Papamoa from 9am – 5pm today . For more information click here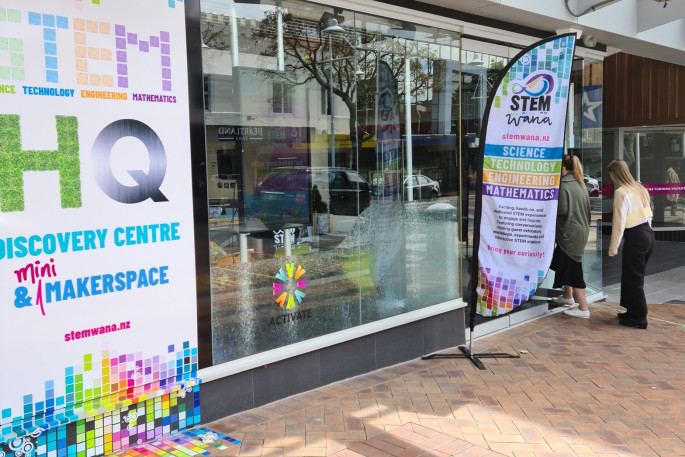 A perfect activity of high interest to all - the STEM 'Discovery' HQ is open today from 10am – 3pm at the Goddards Centre, 27 Devonport Rd, Tauranga and is dedicated to science, technology, engineering and mathematics. STEM HQ brings educational entertainment with a play and learn environment that makes way for sparking curiosity and exploration. Featuring six separate exhibit zones and a 'feature zone' that changes weekly, there are activities you'll want to keep coming back for. Exhibit spaces include a Space Zone, Sponsors Exhibitor Zone, Light Zone, Engineering Nook, Earth Science Zone, and Mini Maker's Station. STEM HQ will also have an 'indoor lawn' that hosts rotating activities and featured workshops. STEM 'Discovery' HQ runs until December 31. Click here for more information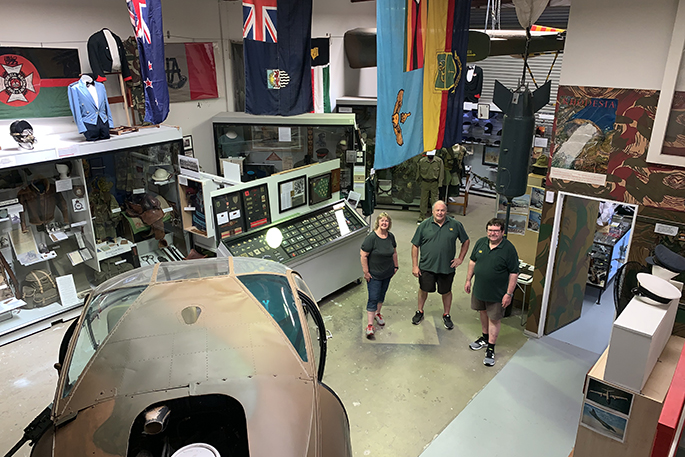 Diana Bomford, Tony Fraser and Hugh Bomford at the Lion and Tusk Museum at Mount Maunganui
Have you been to the Lion and Tusk Museum yet? It's open today from 10am - 3pm at Unit 4, 14 Portside Dr, Mount Maunganui. Come and see a massive display of Rhodesian military history records and exhibits of uniforms, medals and equipment. Opening hours are 10am – 3pm Thursday to Sunday. For more information click here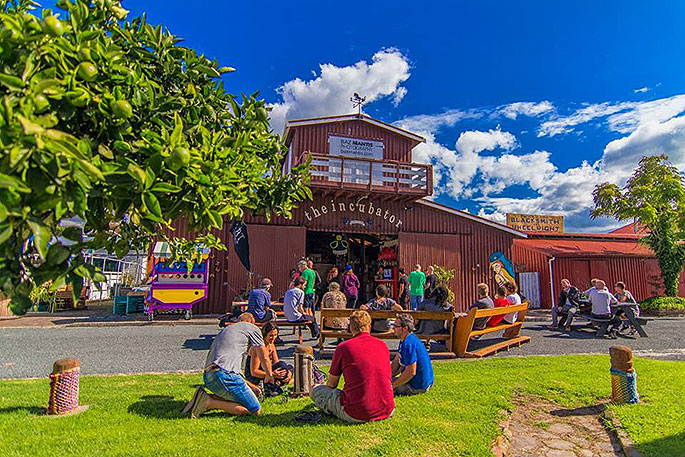 The Incubator
At The Incubator Creative Hub at Tauranga Historic Village, there are many exhibitions, workshops and events happening daily. For more information click here. Exhibition hours are 10am – 2.30pm.
What else is on today?
Archery At Graham Park
Interested in Archery as a sport? Check out our website & Facebook for courses, range times & how to join our club.
---
Art On The Strand
Original art for sale. Weather permitting. 9am-4pm. The Strand, Tauranga. Tauranga Society of Artists
---
Bible Seminar
1:45pm Greerton Senior Citizens Hall, Maitland St, Greerton. Title: The story of Gideon: God's man of might Interactive, Q & A. All welcome. Mary 5735537.
---
Croquet
At Tauranga Domain, Cameron Rd, Sun, Tues, Fri, 12:45 for 1pm start. Beginners welcome. Ph Peter 571 0633
---
Enjoy Travel
Safe travel & home-hosting NZ & worldwide. Melbourne, Noumea 2021. Meetings twice-monthly. friendshipforce.org.nz or Barbara 027 315 1136, Jonathan 572 2091
---
Golf Croquet
At Mt Maunganui, 45 Kawaka St. beside Blake Park. Tue, Thur, Sun. 9:15am for 9:30 start. Visitors, new players welcome. Ph Nev 07 575 5121
---
Kaimai Canoe Club
Meet other white water kayakers, practise skills at Baywave, kayak the Wairoa release. Ph Joe 021 156 3472
---
Lions Book Sale
Tauranga Racecourse, Cameron Rd today 9am-3pm. All welcome!
---
Maketu Market
3rd & 5th Sundays at Maketu Village Green. Set up from 7am. $10 per stall. Ph Carolyn 027 251 0388 or Maureen 021 267 1685
---
Nick Newman concert
Original songs by Nick Newman, with a backing band of Cello, Percussion and Piano.29th Nov 7.00pm, Jam Factory, Historic Village, 17th Ave. Book@ www.theincubator.co.nz. Ph075713232.
---
Ninja Knits Knitting Group
Social knitting group, beginners welcome, sometimes we yarnbomb. 1st Sunday of month, 9:30am-12pm, The Incubator, Historic Village. info@www.theincubator.co.nz. Ph 07 571 3232
---
Peta Mathias Morning Tea
Join Peta for morning tea, photos, book signing & raffle. 10am-12pm, Althorp Village. Tickets $35pp incl donation to Breast Cancer Tauranga. Ph 571 3346, www.breastcancerbop.org.nz
---
Radio Controlled Model Yachts
Sun & Thurs 1:30-4pm. Pond behind 22 Montego Dr, Papamoa, sailing Electron radio controlled yachts for fun. Adult beginners welcome. Graham 572 5419
---
SY Meditation
The only way one can really understand what we are is by knowing yourself. 5:30-6:30pm, 406 Devonport Rd, Tauranga (by Squash Courts). Free class. Ph 022 421 3123
---
Tauranga Theatre Organ Society
Baycourt Theatre, 1pm. Hear & play Tauranga's Mighty Wurlitzer Theatre Organ. All welcome, no charge. Ph 552 0243
---
Te Puna Quarry Mini-Market
10am-2pm. Plants, garden stuff, live music, Devonshire tea, tractor ride to higher terraces. Still places for new stalls No charge. Donation welcome.
---
Underwater Hockey Have-a-go
Baywave Pool 5-6:15pm. For intermediate age to adults. All gear supplied. emailtuwh@gmail.com for more info.
---
Wanganui Girls' College OGA
Tauranga Branch Christmas luncheon, Daniels in the Park, Memorial Park 11th Ave, 11am. Former pupils/teachers welcome. Ph Pauline 548 2110
---
More on SunLive...