Greenwood Park's fabulous fair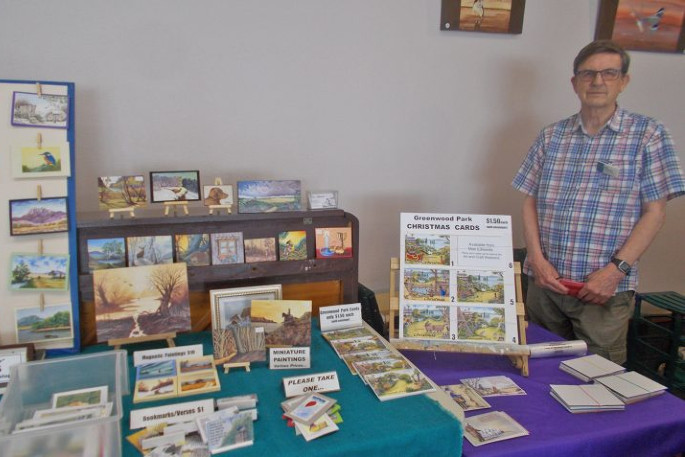 Greenwood Park Village residents in Welcome Bay will be again showcasing their creativity on Sunday with their annual two-day art, craft and garden fair.
The fair, which has been running for about 25 years, has been the place to go every November to find award-winning artists as well as hobbyist crafters with pieces ranging from fine art, paintings, etchings and prints to pottery and home-made Christmas stockings.
There's over 20 stalls also featuring ceramics, sculpture, photography, embroidery, jewellery, woodcraft and gardening items.
The fair which began today continues on Sunday from 10am to 3pm and is open to the public for cash and carry sales. The café is also open for light meals and refreshments.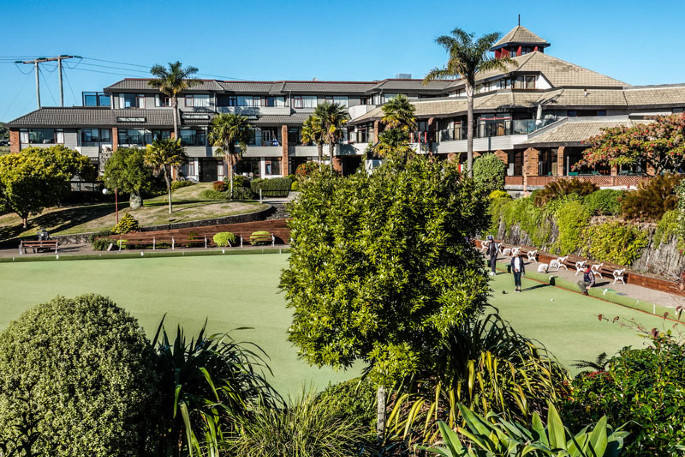 Greenwood Park. This photo also features on the cover of the village's 2021 calendar. Photo: Supplied
"We turn the main lounge into an impressive art gallery for our resident painters to display their work and have a demonstration room where other residents practise their crafts," says one of the event organisers, Max Edwards. "Fair attendees will even be able to try their hand at working with clay!"
Max, who has lived at arty Greenwood Park for 14 years, has painted several village Christmas cards for the fair, and is among the more than 50 residents and staff working hard to bring the event to life.
"Most of the items for sale have been produced over the year by groups and individuals within the village. Funds raised are distributed to local schools and charities," says Max.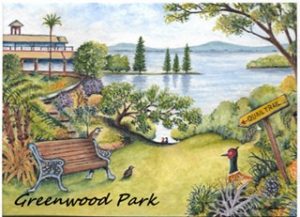 A card painted by Max Edwards. Photo: Supplied
Greenwood Park is also home to Jean Crabtree who is known to wield the chisels, knives and mallet of the wood carver like a maestro's baton. She can turn a piece of silky oak into a bird in the village's workshop.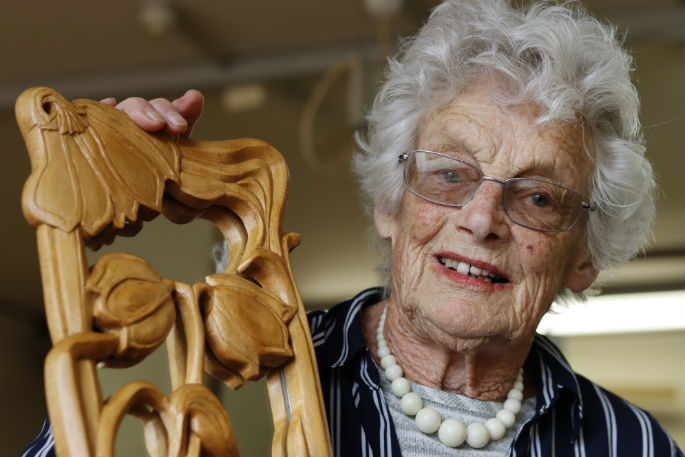 Jean Crabtree with one of her intricate creations.
Greenwood Park is set in 17 hectares of award-worthy gardens and landscaped grounds. The village is spacious and well-established, consisting of a mix of villas and apartments. Greenwood Park is part of Metlifecare, one of the largest retirement village operators in New Zealand.
In the past, residents of Greenwood Park have billeted students from St Bernard's College who have been competing in the AIMS Games.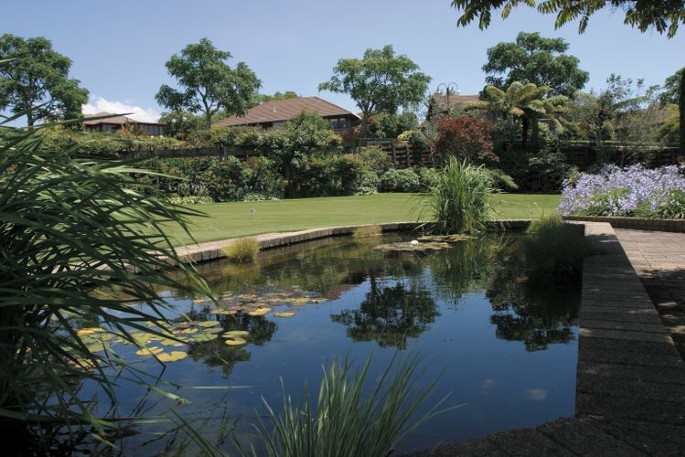 The village has a large group of arts and crafts participants who reside there, and every year they put on their annual arts and crafts fair, exhibiting their year's creations. There will be something for everyone, as well as an opportunity to view the grounds and gardens.
"Residents are staffing the stalls," says Greenwood Park resident Philippa Ferguson. "There is pottery, baking, sewing, knitting, painting, gardening and cards."
"There is also a sausage sizzle," says Philippa.
Each year the fair attracts a large crowd of visitors from Welcome Bay, Tauranga, and other villages throughout the Bay of Plenty.
The Metlifecare Greenwood Park's annual Arts, Crafts & Garden Fair is at 10 Welcome Bay Rd, from 10am – 3pm on Saturday November 7 and Sunday November 8.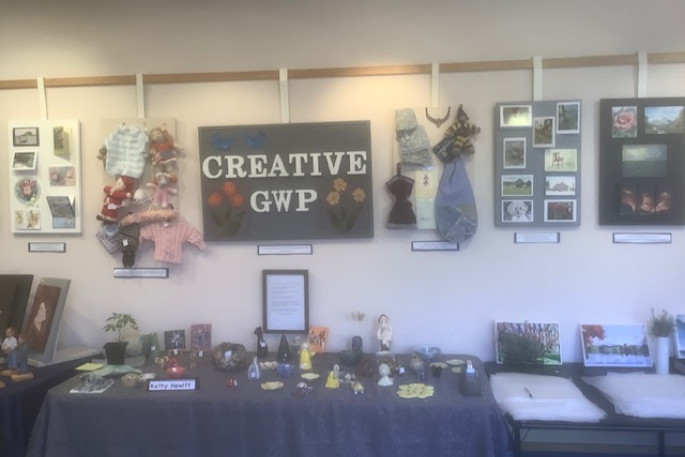 More on SunLive...