Heavy rain watch issued for BOP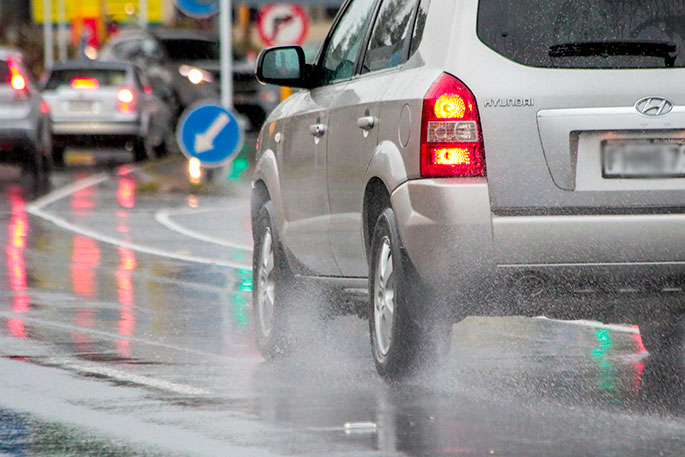 A heavy rain watch is in force for the Bay of Plenty.
The MetService says a front moving over the country is expected to bring heavy rain to some places in the North Island.
Tauranga will see some fine spells today, with the odd shower turning to rain at night.
The MetService is predicting notherlies to gradually strengthen as the day goes on.
"A front associated with a low over the Tasman Sea is expected to move onto New Zealand this evening.
"This should bring a period of heavy rain to many North Island and northern South Island places. There is a possibility that rainfall accumulations approach warning criteria about some ranges.
"People should keep up to date with the latest forecasts and Watches, in case any are upgraded to Warnings or further areas are added."
HEAVY RAIN WATCH
Area: Eastern Bay of Plenty ranges and western Gisborne
Valid: 12 hours from 2am to 2pm Sunday
Forecast: Heavy rain may approach warning amounts.
Area: Central North Island high-country
Valid: 10 hours from 1:00 am to 11:00 am Sunday
Forecast: Heavy rain, with accumulations possibly nearing warning criteria.
Area: Mount Taranaki
Valid: 9 hours from 10pm Saturday to 7am Sunday
Forecast: A period of heavy rain. Accumulations may approach warning criteria. A further burst of heavy rain is possible late Sunday afternoon or early Sunday evening.
Area: Nelson ranges west of Motueka
Valid: 8 hours from 11pm Saturday to 7am Sunday
Forecast: A burst of heavy rain. Amounts are unlikely to reach warning criteria but may cause some issues due to the heavy rain earlier this week.
Area: Kaikoura Ranges and North Canterbury from the Waipara River northwards
Valid: 16 hours from 2am to 6pm Sunday
Forecast: Heavy rain, turning to snow above 800 metres from late Sunday morning. Rainfall accumulations may approach warning amounts.
More on SunLive...