Community chips in to rescue stuck vehicles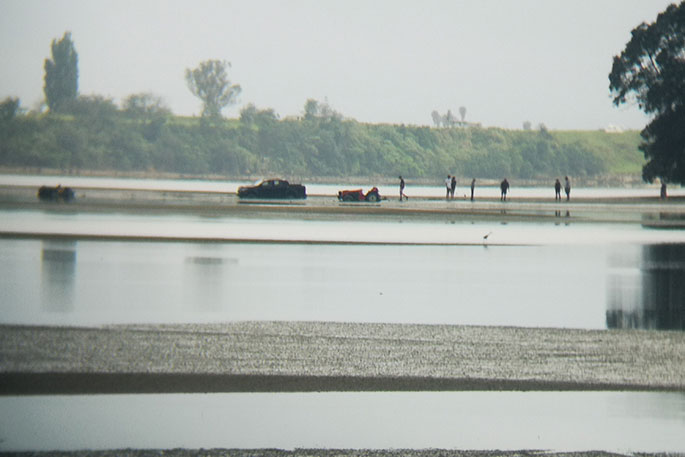 People in Welcome Bay have come together to help three vehicles that got stuck in the Welcome Bay estuary this morning.
Photos sent in to SunLive show a quad bike, a ute and a tractor all stuck in what appears to be a sand bar off Ranginui Road.
Another readers says it looks like a quad bike got stuck and a ute went to tow it out, when that got a stuck.
Someone then tried to use a tractor to pull the other two vehicles out.
"Thank God a 4wd drive is down there and gas winched the tractor and quad out, they are going in for the truck now," says Hellen Heron.
A SunLive reader has messaged us on Facebook to says the tide is coming in.
"Other vehicles have tried to recover with no luck.
"Rowe motors just arrived to help."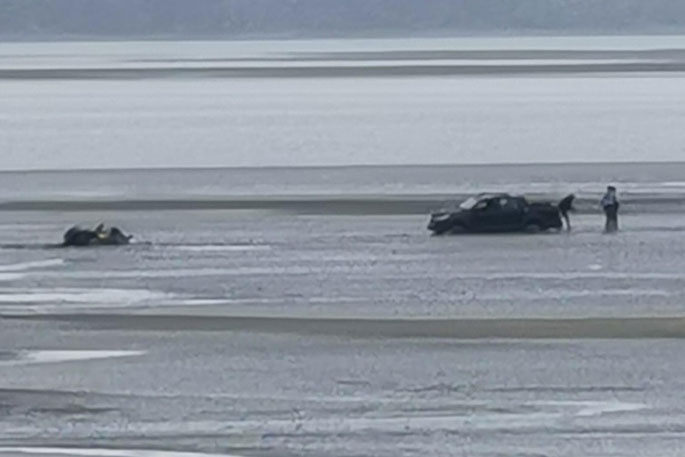 Image: Hellen Heron/Supplied.
More on SunLive...