What's on – Gypsy fair, ship tour, roses, Diwali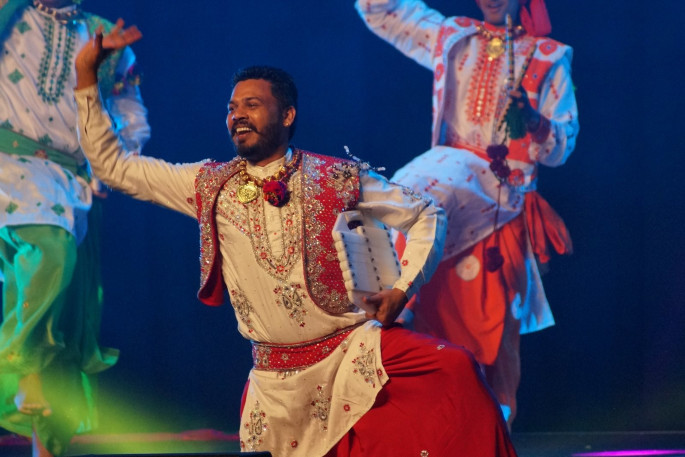 Good morning and welcome to Saturday.
The MetService advise there will be fine spells with one or two showers, turning to rain at night. Northerlies will be gradually strengthening.
A one-clothing-layer day, there is an expected high of 22 degrees around 2pm, and an overnight low of 17 degrees. High tide is at 12.37pm and low tide is at 6.45pm. Sunset is at 7.57pm.
What's on today?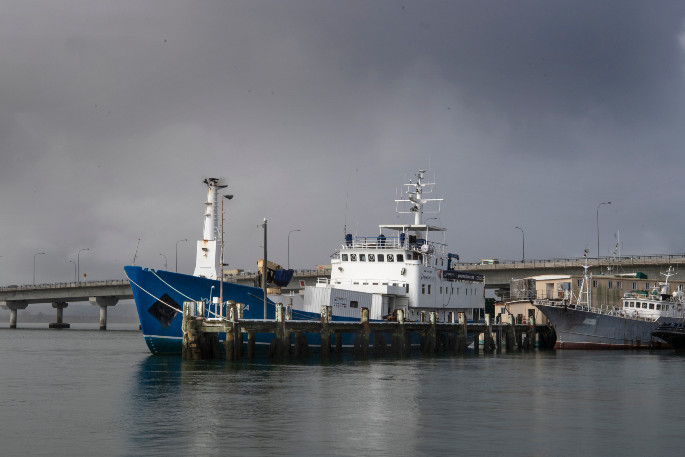 Come for a tour of the YWAM Koha, Tauranga's medical aid ship, today and tomorrow from 1pm to 4pm.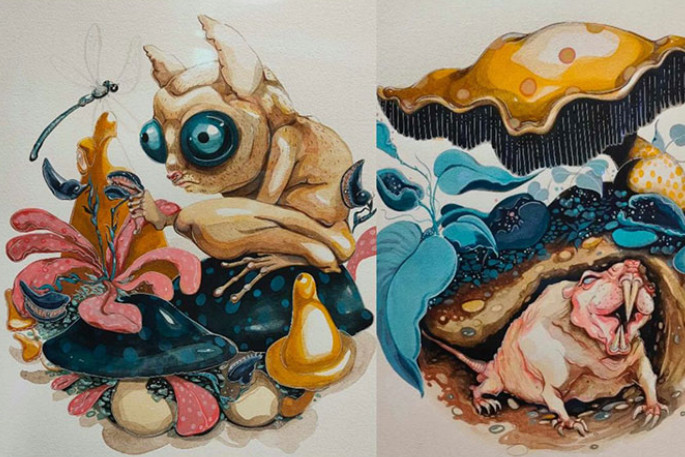 The Incubator is celebrating seven years with a 'Seven' exhibition at Tauranga Historic Village. For more information click here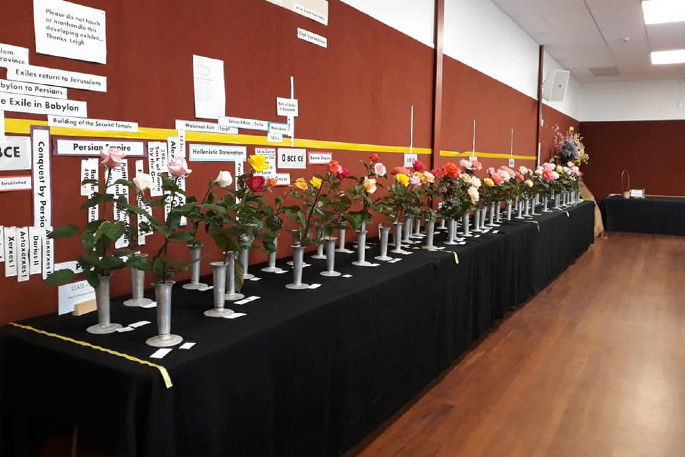 The Bay of Plenty Rose Society are holding a rose show today from 11am – 4pm at Wesley Methodist Church in 13th Ave.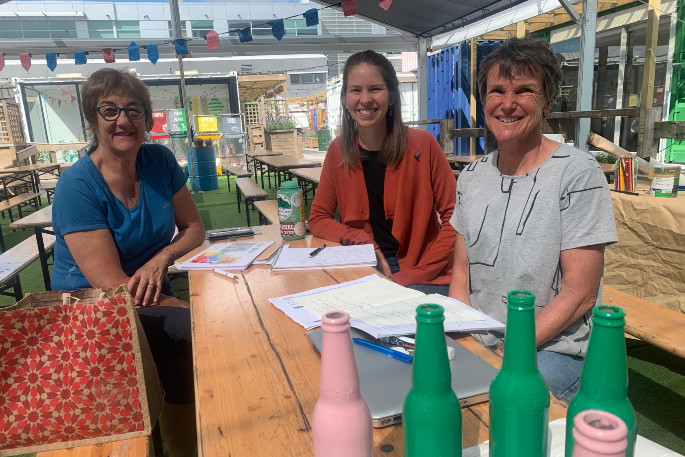 Come and enjoy the workshops at Re:Maker, with the community of makers, located at Our Place in Willow St.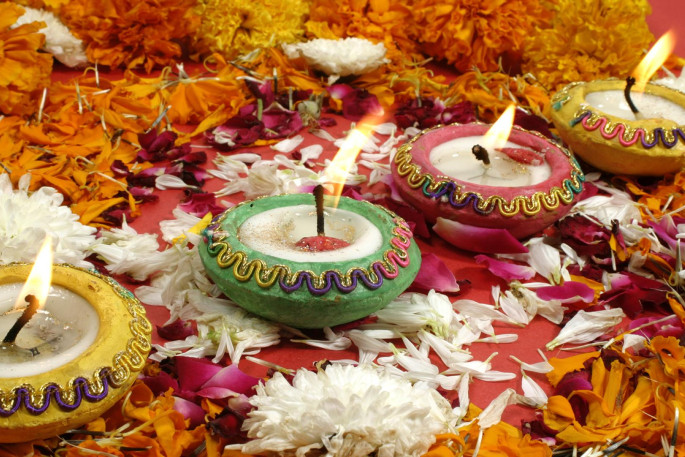 Experience an afternoon and evening of Eastern and South Asian-fusion music, live Bharatanatyan, Kuchipudi and Bollywood dance, a Ramayan drama performance, informative and intriguing snippets about the import of Diwali, delicious vegetarian Indian street food, henna and free Indian face painting, Indian crafts, a popular Bhangra dance party at night and plenty of diyas (lamps) to paint and display at the Tauranga Diwali Festival from 6pm – 9pm at Tauranga Historic Village.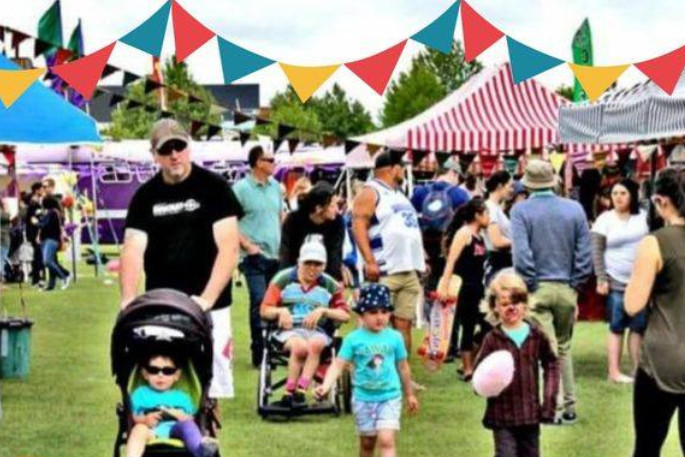 Head along to the Gypsy Fair in Papamoa at the Simpson Reserve, Papamoa from 9am – 5pm today and tomorrow Sunday November 8. For more information click here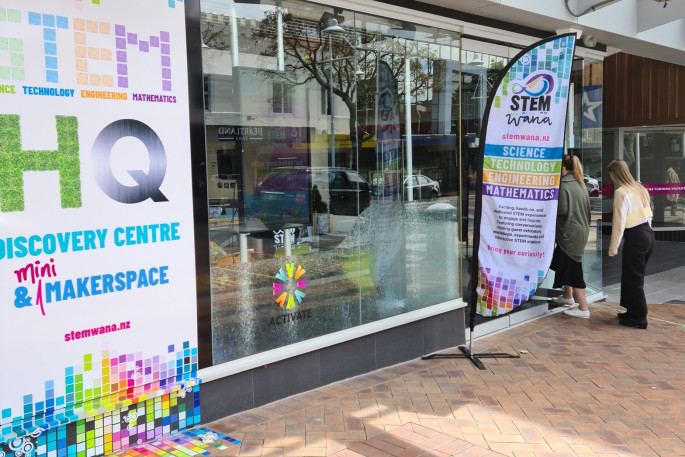 A perfect activity of high interest to all - the STEM 'Discovery' HQ is open today from 10am – 3pm at the Goddards Centre, 27 Devonport Rd, Tauranga and is dedicated to science, technology, engineering and mathematics. STEM HQ brings educational entertainment with a play and learn environment that makes way for sparking curiosity and exploration. Featuring six separate exhibit zones and a 'feature zone' that changes weekly, there are activities you'll want to keep coming back for. Exhibit spaces include a Space Zone, Sponsors Exhibitor Zone, Light Zone, Engineering Nook, Earth Science Zone, and Mini Maker's Station. STEM HQ will also have an 'indoor lawn' that hosts rotating activities and featured workshops. STEM 'Discovery' HQ runs until December 31. Click here for more information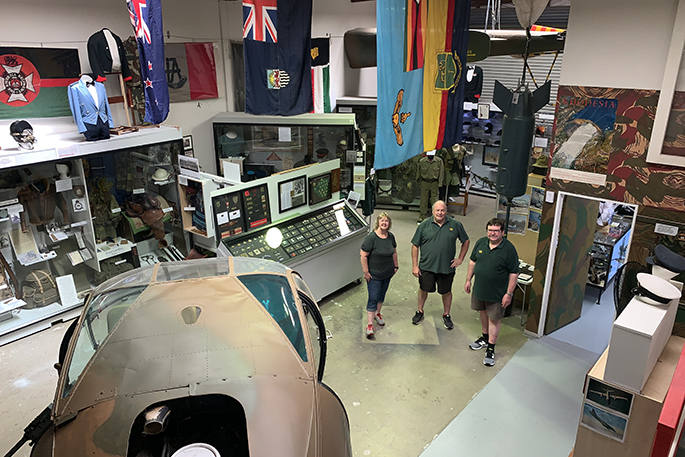 Diana Bomford, Tony Fraser and Hugh Bomford at the Lion and Tusk Museum at Mount Maunganui
Have you been to the Lion and Tusk Museum yet? It's open today from 10am - 3pm at Unit 4, 14 Portside Dr, Mount Maunganui. Come and see a massive display of Rhodesian military history records and exhibits of uniforms, medals and equipment. Opening hours are 10am – 3pm Thursday to Sunday. For more information click here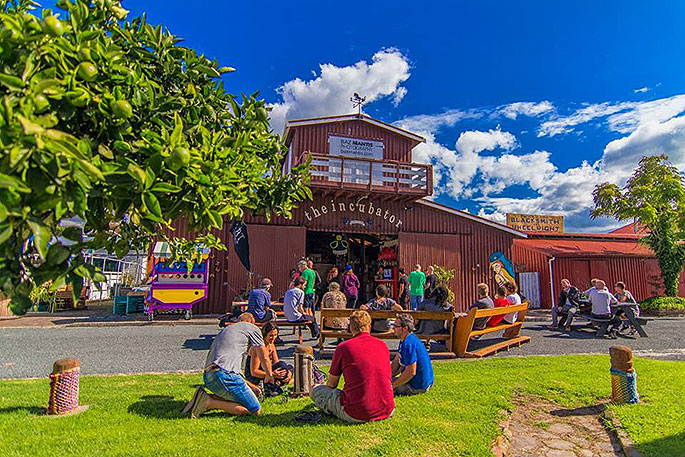 The Incubator
At The Incubator Creative Hub at Tauranga Historic Village, there are many exhibitions, workshops and events happening daily. For more information click here. Exhibition hours are 10am – 2.30pm.
What else is on today?
Alcoholics Anonymous Public Meeting
Someone you care about have Problems with Alcohol? Nov 14 7-8pm St Andrews Church Dee Street, Mount Maunganui Call/ txt Tony 0274934601
---
An English Affair
Featuring songs by English composers through the ages. By Tauranga Civic Choir at Otumoetai Baptist Church. 2:30pm. $10. www.taurangacivicchoir.org.nz
---
Archery At Graham Park
All ages & experience levels welcome. Book an introductory class at www.taurangaarchers.com
---
Association Croquet
At Mt Maunganui, 45 Kawaka St, beside Blake Park. Mon, Wed, Sat. 9:15am for 9:30am start. Visitors, new players welcome. Ph Jacqui 07 574 9232
---
Bay Singles Social Club
Join a bunch of over 50 years young singles. Weekend dinners, pot-lucks, occasional outings. Have a go! Ph Maureen 021 112 3307, Jonathan 572 2091
---
Bees, Trees & Idiosyncrasies
A fantastic opportunity to hear picturebook authors Rachel Weston and Rebecca Larson tell their stories and share advice! Book via Eventbrite https://www.eventbrite.co.nz/e/bees-trees-idiosyncrasies-presented-by-bookrapt-tickets-124208680507
---
Book-an-Author
Your chance to chat with childrens authors and/or illustrators: Susan Brocker, Rebecca Larson, Debbie McCauley, Tom E Moffatt, Debbie Tipuna, Rachel Western. Eventbrite bookings https://www.eventbrite.co.nz/e/book-an-author-presented-by-bookrapt-tickets-124355820607
---
Bridgewater Village Craft Market
9:30am-1:30pm. Bridgewater Way, The Lakes. Sewing, quilts, cards, plants, soft toys, jewellery, materials, knitting & more. Raffle. Proceeds to charity
---
Bromeliad Display & Sale
8am-12, Matua Hall, Levers Rd. Bromeliad display & sales open to public. Many growers selling plants. Economical prices. Free entry. Spot prizes, raffles, growing info. Pho 576 7711
---
Car Boot Sale
Evans Rd Papamoa Church. $5 Site/Car Wash 7:30-11am. Ph 021 123 1157
---
Classic Motorcycle Coffee Meet
Talk classic motorbikes, rides & support. Bring your bike out for the trip. 10-11am at Four14 Espresso, 414 Pyes Pa Rd. Don 027 241 3595
---
Dragon Boating For Women
Bay Dragons Give-it-a-Go at Sulphur Pt. Fun & fitness. Ages 16+ every Mon/Wed 5:30pm & Sat 7:30am. Txt Wendy 0210 223 7101
---
Gate Pa Junior Tennis
Club days, Thursday 4:30-6pm for intermediate/college ages. Saturday 9am for 5-8 years, 10am for 9-12 years. Ph Graeme 0274 520 600
---
Greerton Hall Market
Last Saturday of month. 8am-12pm. Stalls inside/outside. Discounts for charity groups. Refreshments available. Ph/txt for site. Tricia 07 543 1487 or 027 908 2952, www.facebook.com/greertonhallmarket
---
Grey Power Papamoa Districts
Annual Christmas lunch, 12 noon at Canton Kitchen, Fashion Island, Papamoa. All welcome.
---
Lions Book Sale
Tauranga Racecourse, Cameron Rd today 9am-5pm & 9am-3pm on Sunday. All welcome!
---
LOL Laughter Wellness
Yay, we're back! Come & laugh away the Covid blues with us. Arataki Community Centre, Bayfair. 11-11:45am. Koha. Trish 022 036 6768 Email lollaughterwellness@gmail.com. No experience required.
---
Omokoroa Bowling Club
Sat & Tues 12:30-4pm, 30 Hamurana Rd, $5. Beginners & visitors welcome. Ph 021 255 6415
---
Otumoetai Tennis Club
Adult tennis. 1.30 pm. Bellevue Park , Windsor Road (adjacent to swimming pool). New players and visitors welcome. Ph Victor 0275771818 a/hrs.
---
Otumoetai Tennis Club
Adult tennis. Start time 1pm. Bellevue Park, Windsor Road (adjacent to swimming pool). New players and visitors welcome. Ph Victor 0275771818 a/hrs
---
Papamoa Tennis Club
We play Sat 2-4 pm, Tue 9-11am, Wed 4-6pm, Fri 9-11am. Play tennis with us. All welcome.
---
Petanque
At Club Mt Maunganui, Tues, Thurs, & Sat. Boules & help. Txt Bruce 022 309 9143
---
RDA 4-Hour Relay
Tauranga RDA 3rd annual 4-Hour Relay event 10am2pm, Papamoa Pony Club grounds, 491 Papamoa Beach Rd.
---
Tauranga Farmers Market
7:45am-12 at Tauranga Primary School. Rain, hail or shine. Direct from the producers, fresh regional produce & artisan foods.
---
Tauranga Fuchsia Group
Exhibition & plant sales, Art & Craft Ctr, Elizabeth St. Sat 28 Nov 12-3pm & Sun 29 Nov 8:30am-1pm. Admission $3
---
Tauranga Synchronised Swimming Club
Friendly club based at Baywave. Beginners train Sat mornings. First lesson free. Ph Jo 027 543 1697, facebook.com/taurangasynchroNZ, www.taurangasynchro.co.nz
---
The Sociables
A group of males & females 30s/40s/50s age group that meet up to dine out, participate in local events, bushwalks etc. Ph 022 012 0376
More on SunLive...