Arataki Community Liaison Group established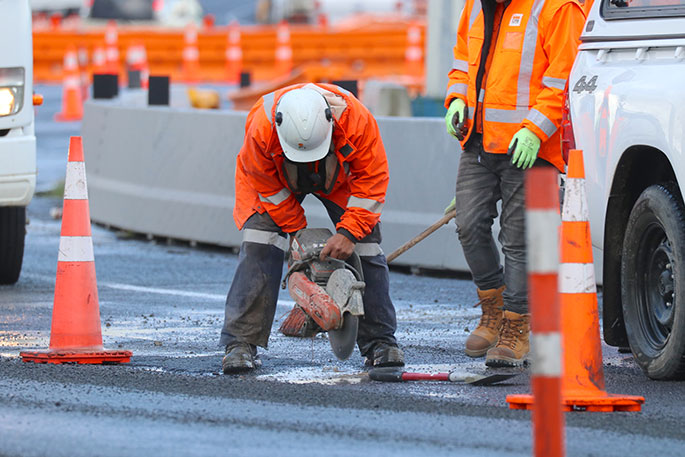 Tauranga City Council is welcoming the establishment of the Arataki Community Liaison Group.
Over the last 10 years, Arataki has transformed considerably, says a statement from the city council.
"With this transformation has come some big challenges that affect the community of Arataki and those who visit the area."
The ACLG provides a forum where matters of community interest or concern can be discussed about how different projects affect the Arataki area.
Tauranga City Council, Bay of Plenty Regional Council and Waka Kotahi NZ Transport Agency have projects underway to improve the transport network in Arataki.
"We plan to deliver transport infrastructure that will support growth by improving safety, convenience and journey times for people walking, biking, using mobility scooters and taking the bus in the Arataki area," says Tauranga City Council director of transport Brendan Bisley.
Ian Armstrong, Stephen Bird, Shelley Blakey, Megan Clarkin, David Henderson, Karen Laidlaw, Janie de Malmanche, Jill Parsons, Sophie Te Moni, Linda Thompson, John Waretini and Jo Wills have been selected to represent the Arataki community.
Brendan says there is also great support from mana whenua, who will be crucial to help share valuable insight.
The ACLG have had their first workshop, and are now progressing with setting the framework about how they will operate.
"The ACLG members are in agreement about the benefits of listening to the community early and using that local insight to help influence decision-making," says Brendan.
The ACLG will now be meeting regularly to discuss different projects and sharing the community's thoughts on these, as well as keeping the community up-to-date about what is happening in Arataki.
More information can be found at www.tauranga.govt.nz/aclg


More on SunLive...