Izett found guilty of toddler daughter's murder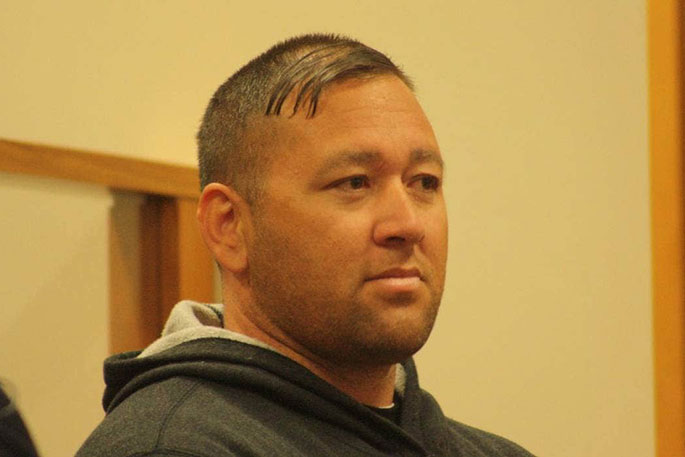 Aaron George Izett has been found guilty of the murder of his two-year-old daughter Nevaeh Ager after a failed bid at claiming a defence of insanity.
The jury seven men and five women returned their verdict on Thursday after around 10 hours deliberations, the culmination of a 12-day trial at the High Court in Rotorua.
Izett was also found guilty of an assault charge against Nevaeh's great-grandfather John Sturgess and guilty for a wounding charge against Senior Constable Andrew McDonald, who he bit while being arrested.
He was found not guilty on one charge that with intent to cause GBH he wounded Jacob Reid.
Izett never denied killing his daughter – on the opening day of the trial defence lawyer Nicholas Chisnall told the jury Izett "accepted he killed his daughter".
"He accepts he is responsible for her death ... the physical act is not in dispute," he said.​
Chisnall claimed, however, that his client should be found not guilty by reason of insanity.
The Crown alleged Izett, a regular methamphetamine user, killed his daughter in a "meth rage" by assaulting her with a weapon or weapons then placing her in the estuary behind their home to drown.
Crown prosecutor Anna Pollett said the toddler had been subjected to "assault on assault on assault" before her drowning.
It was a trial that hinged less on what Izett had done, the only act he denied was the wounding of Jacob Reid, who was cut across the back of the neck with some type of blade, but on whether he had a 'disease of the mind', or was insane, at the time of the killing and other alleged offences.
Izett will be sentenced on February 3, 2021.
More on SunLive...