Funnel cloud and waterspout spotted in BOP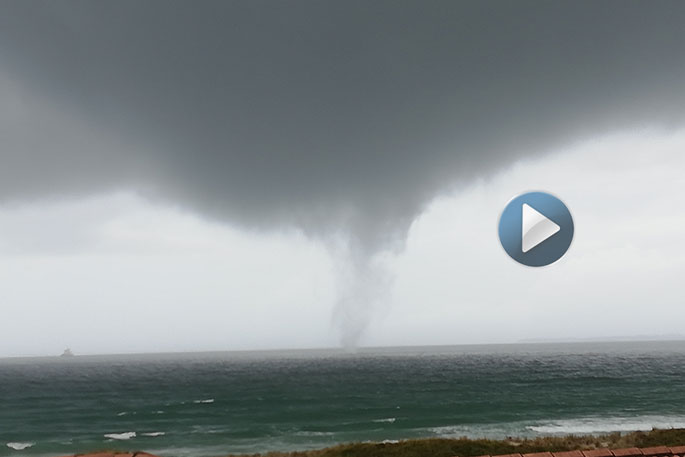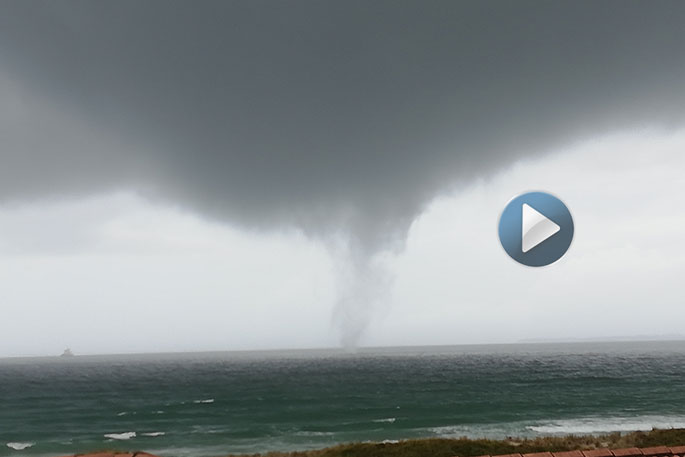 Click the image above to watch the video
A funnel cloud has been spotted in Papamoa this morning, while a waterspout has also been captued on camera in the Bay of Plenty.
This comes as the region prepares for heavy rain and strong winds.
A severe weather warning is in place for heavy rain, while a severe weather watch is in force for strong winds.
The MetService says a low passing over the North Island is likely to bring heavy rain and strong winds to many areas.
"A subtropical low, preceded by a moist northerly flow, is expected to move across the central North Island overnight tonight.
"This low is expected to bring strong winds and heavy rain for parts of the North Island and upper South Island, including southern Westland."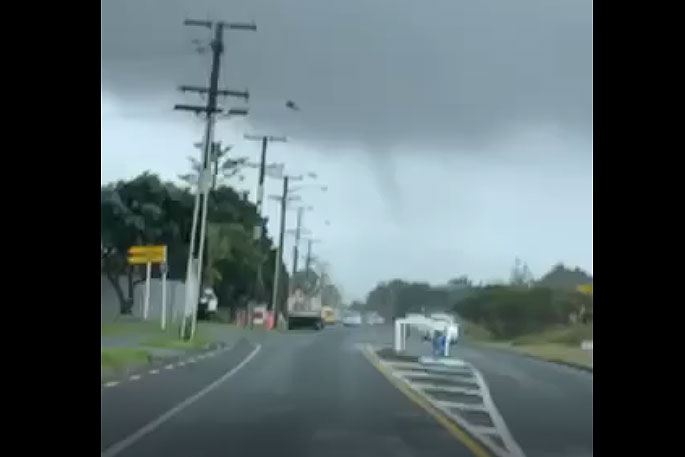 The funnel cloud was seen this morning in Papamoa. Photo: Supplied.
A SunLive reader was driving along Papamoa Beach Road this morning, when she spotted a funnel cloud coming down from the sky.
A funnel cloud is a funnel-shaped cloud of condensed water droplets, associated with a rotating column of wind and extending from the base of a cloud but not reaching the ground or a water surface.
The MetService is forecasting heavy rain for the region from about 1pm today to 1am on Friday.
Strong winds are being predicted for the Waikato near the Kaimai Range and the Bay of Plenty from about 3pm to 11pm today.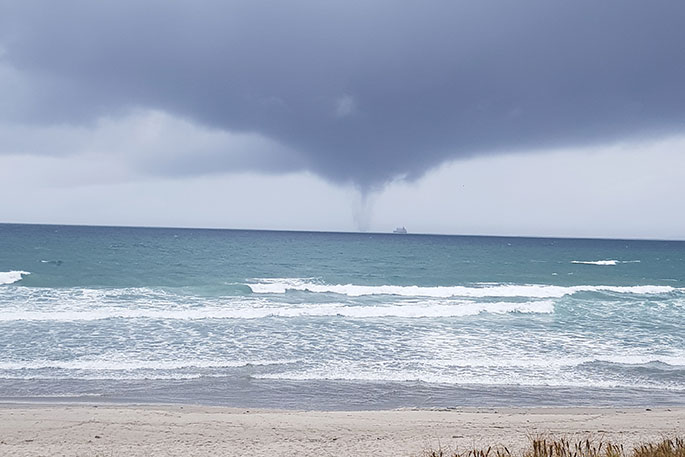 A waterspout spotted of the Bay of Plenty coast this morning. Photos: Malia van der Nagel.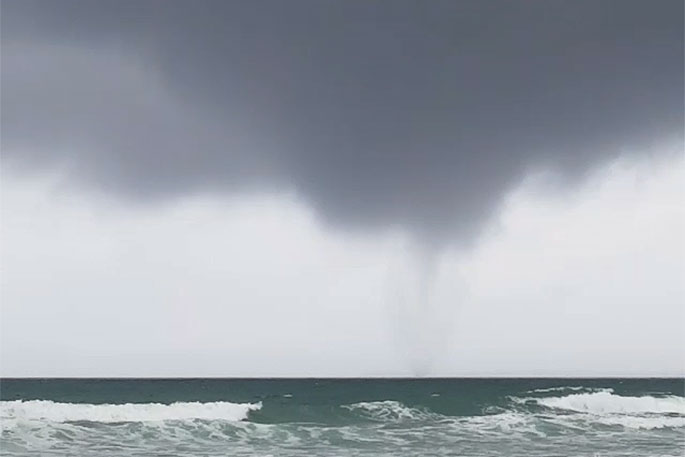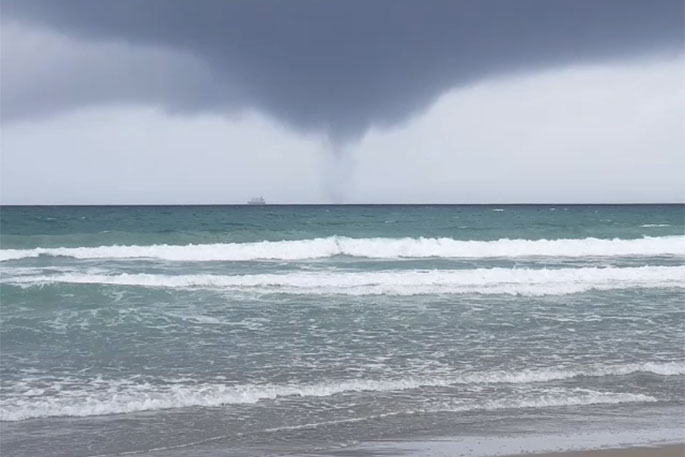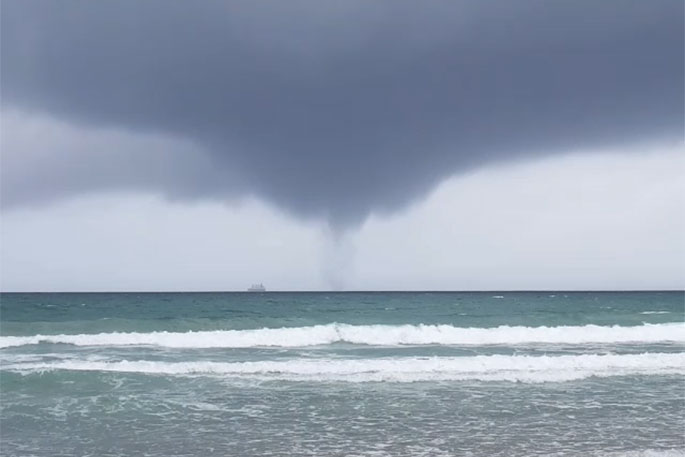 If you have any weather related photos, we would love to share them.
Email them to newsroom@thesun.co.nz
More on SunLive...