Fears young vandals may be hurt at new library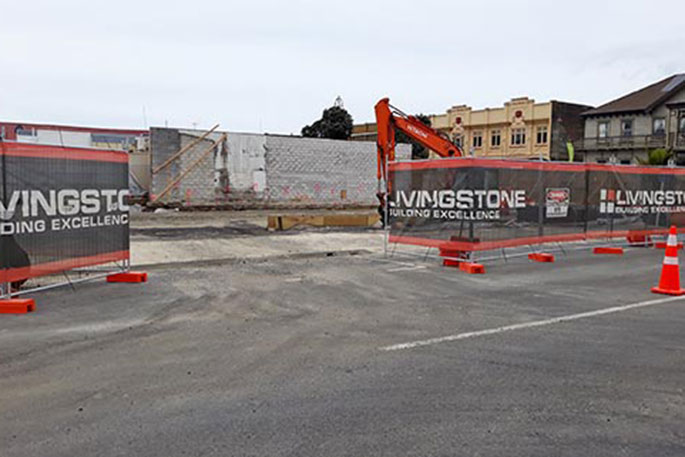 There are fears people may be injured if break-ins continue at the Opotiki library construction site.
Young people have broken into the construction site on multiple occasions, committing acts of vandalism, tagging, and theft.
As a result, Livingstone Building construction manager Tim Bunnett says the company is looking to install floodlights and cameras in key locations.
It had also arranged for Opotiki District Council's security firm to do after hours patrols in the area.
He says the construction team is mainly worried that someone would be hurt on site.
Witnesses to the latest incident on Sunday night says there were about seven "big boys" chasing each other around with safety barrier bars and wooden planks.
Those who asked them to stop and put the gear back were abused and threatened by the group.
Bunnett says by the time he got to the site, the group had left but the young people had "clearly been messing around" with traffic management materials such as cones although there was no major damage or missing property.
"Unfortunately, this isn't the first time there has been young people breaking into the site and there has been some vandalism and tagging previously."
Opotiki Police have been involved in previous incidents.
"This is an active construction site and even outside hours, there are some real hazards and risks if people are breaking in," says Bunnett.
"The last thing we want is anyone getting hurt and, of course, it costs the community if there is damage or delays to the project."
He hopes the extra security steps will deter people from breaking into the site.
"We also really appreciate the local community calling it in when they see people on site when they shouldn't be.
"As with other urgent after-hours matters, people can ring the main council phone number, 07 3153030, and it is transferred through to the security company."
The new $4 million library and research centre, officially called Te Tahuhu o Te Rangi, is expected to open in September 2021.
It will be the third library built on the site in Opotiki with the first built 141 years ago in 1879.

More on SunLive...