Five new COVID-19 cases today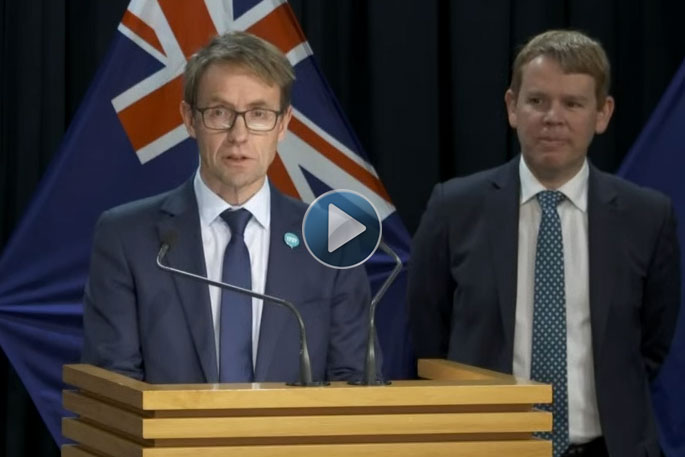 There are five new cases of COVID-19 today – four in managed isolation facilities and one in the community.
The community case, reported to the Ministry on Monday afternoon, is a staff member working in a managed isolation facility in Christchurch where the international mariners are in managed isolation and quarantine.
Director General of Health Dr Ashley Bloomfield says this person is a member of the health team the facility.
The individual was tested as part of routine testing for staff in the facility, and returned a negative test on Thursday October 29.
On Saturday, the person developed early symptoms and was tested on Sunday. A positive result was received yesterday.
The person is now in isolation, says Dr Bloomfield. There is one household contact who is a student at Cashmere High School.
"That person has been tested once and returned a negative test. But as a close contact they will remain in isolation for a full 14-day period. They will be tested again at day five and day 12."
He says parents, caregivers and staff at Cashmere High School have received a letter around the contact.
"As advised in the letter, members of the school community do not need to be tested unless they have COVID-19 symptoms. They are also not required to self-isolate."
The health worker is self-isolating at home and other staff at the Sudima are being contacted and tested if they have not already been tested.
Dr Bloomfield says all the new imported cases are in the Auckland quarantine facilities.
One imported case arrived on October 19 from Kabul via Dubai and tested positive at around day 12.
The second case arrived on October 21 from London via Doha and Brisbane. They also tested positive at around day 12.
The third case arrived on October 29 from the USA via Sydney and has tested positive around day three.
The fourth case arrived on October 29 from the USA via Doha and Brisbane and has tested positive at around day three.
There are 11 cases are now considered recovered, bringing the total number of active cases in New Zealand to 75.
Yesterday 2455 tests were completed.
Minister for Covid-19 Response Chris Hipkins says the Auckland August cluster is now closed.
Talking about his new role, he says he is under no illusions about the scale and importance of it.
"Since the start of the global pandemic the number of cases worldwide is now more than 46 million with almost 1.2 million deaths worldwide, yesterday alone the world health organisation reported more than 440,000 new cases and over 5500 deaths."
More on SunLive...