Demand for plasma donations expected to increase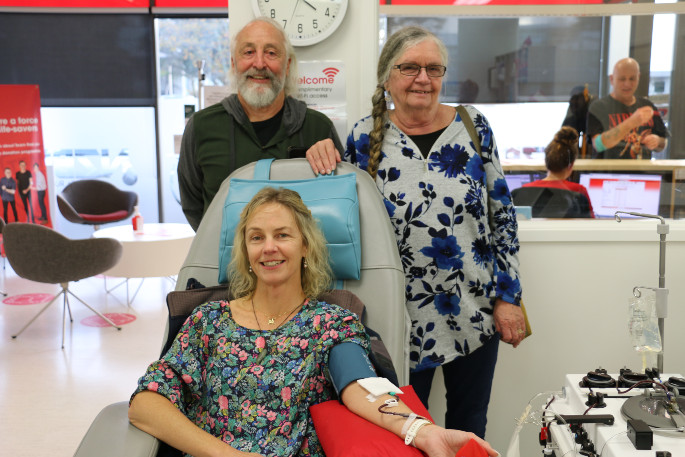 New Zealand Blood Service is making changing to its height and weight criteria for donating plasma for first time donors.
These changes are being implemented as part of a long-term strategy to grow the plasma donor registry so NZBS can meet the increasing demand for plasma.
From tomorrow, the updated criteria for plasma donation will be as follows: new donors will be able to book plasma donation appointments straight away, even if they have not donated blood before.
Donors can donate plasma if: they weigh 50 kg or more, are 150 cm or taller and meet donor eligibility criteria.
NZBS spokesperson Asuka Burge says the new criteria is part of a long-term plan to ensure New Zealand can continue to meet growing demand for lifesaving plasma.
"Today we have 12,000 plasma donors on the donor registry. However, New Zealand has some big targets to meet if it's going to be able to continue to meet demand. In the short-term we need to grow the plasma registry by nearly 60 per cent in the next eight months. And our forecast shows that by 2022 we will need to collect over 115,000 units of plasma per year.
"Right now, we are needing to collect as many plasma donations per week as regular blood donations. Allowing people to donate plasma even if they haven't donated blood before and changing the height and weight criteria are just some of the important steps we are taking to make plasma donation more accessible to a wider group of people."
The rise in plasma demand in New Zealand is primarily due to the increased need for immunoglobulin products, also known as Ig, such as Intragam P and Evogam.
Ig products are concentrated solutions of antibodies – natural proteins present in blood that are essential for stopping infection.
Ig products are used to treat people with low levels of antibodies, either hereditary or through illness such as infections, and by cancers of the white blood cells and bone marrow.
It's also used to treat some autoimmune disorders.
Many patients who use Ig products require lifetime treatment on a regular basis, some as frequently as once a week.
More on SunLive...