Cans for chips initiative back in Tauranga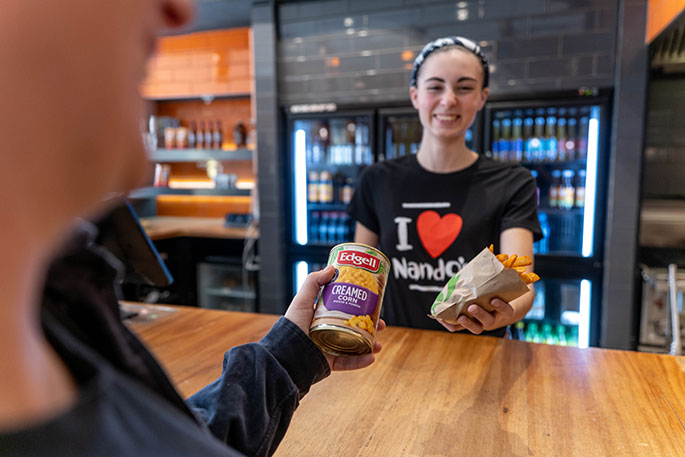 Nando's annual charity fundraiser is back in Tauranga this week.
Starting today, Nando's will be trading PERi-PERi chips for cans of non-perishable food, nationwide.
The week-long can collection is to help Nando's local charities partners as they head into Christmas, typically one of their busiest periods.
In Tauranga, the cans will be donated to local charity, Good Neighbour. Good Neighbour Food Rescue redistributes food to local community organisations.
"There is an increasing demand for food from our local charities, so we're thrilled to have the support from Nando's with their Can for Chips initiative," says general manager Simone Gibson.
The goal is to collect 10,000 cans nationwide.
Last year, Nando's collected a total of 6064 cans, with 343 being donated to Good Neighbour.
"Our local charity partners have been experiencing increased demand for their services as a result of COVID-19, with Good Neighbour and many others, working overtime to help a growing number of Kiwis who are struggling," says Nando's Marketing Manager, Alex Dawson.
"We want to help where we can and are hopeful this initiative will go some way towards providing our charity partners with the additional support they need heading into Christmas."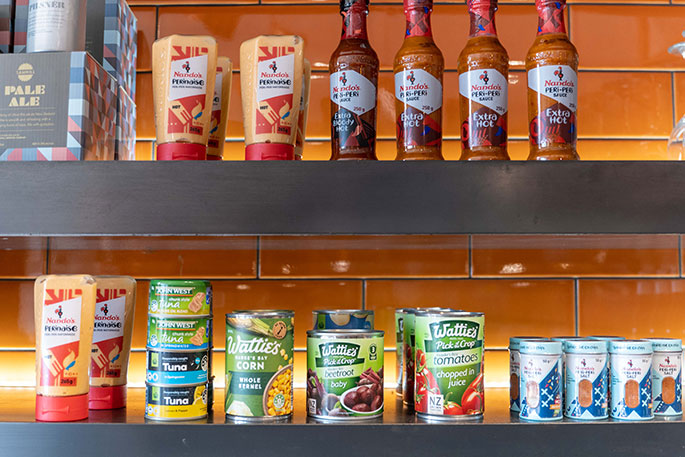 The Can for Chips initiative is in addition to Nando's existing "No Chuckin' Our Chicken" program, where Nando's works with its local charity partners to redistribute surplus chicken to families and individuals experiencing food insecurity in the community.
Last year, Nando's donated more than 9000 chickens nationwide through its No Chuckin' Our Chicken programme.
Outside of Tauranga, the cans will go to the following charities;
Hamilton – Kaivolution, a Go Eco project
Auckland – Auckland City Mission
Wellington – Wellington City Mission
Christchurch – Christchurch City Mission
Dunedin – KiwiHarvest
The initiative will run from November 2-8 at all Nando's restaurants nationally. For full terms & conditions, visit www.nandos.co.nz/policies-and-terms-t-c-offers-terms-and-conditions
More on SunLive...