Residents sewing up a storm for Bridgewater market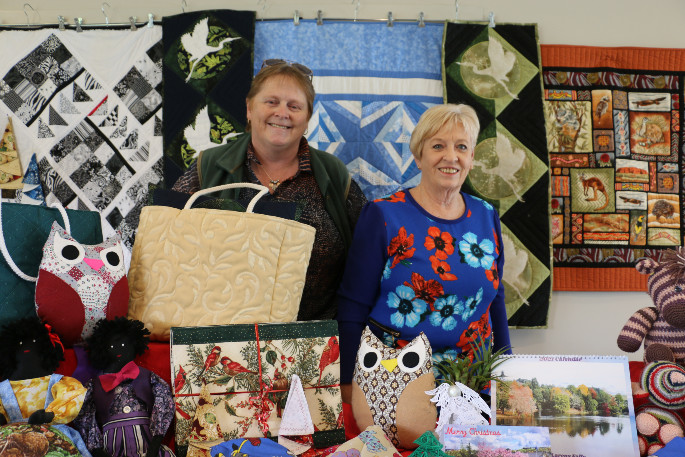 Bridgewater Village is holding its inaugural Christmas market as a chance for residents to showcase their crafts to the public.
Ladies from the knitting and sewing groups have been busy all year preparing crafts from dolls to quilts and placemats.
This is the first time the village has had a market that is open to the public since it opened 13 years ago.
Co-organiser Margaret Mills says normally they have a monthly get together to show their wares but they wanted to open it up to the community.
"The more the merrier. People want things to do and they like to come and see what other people have done, [especially] if you're a sewer and I know there's quite a lot of them out there."
The market is dual purpose with people able to sell their crafts and also a way to raise money for charity, says Margaret.
There will be a raffle with a specially made quilt as the prize and in lieu of an entry fee people are asked to make a small donation that will go to charity.
They are hoping to raise about $500 and have a fun day as well, says Margaret.
As well as the sewing and knitting stalls there will be plants, handmade cards and Christmas gift ideas.
Co-organiser Janine Scheuber says they want to get people thinking about Christmas early especially if people want to send items overseas.
"We've got Christmas cards and calendars and placemats and things that are light to post overseas."
She says the cut off to get items overseas in time for Christmas is earlier this year because of COVID-19.
Janine hopes if they get a good response from the public and outside stallholders they can hold the market twice a year in future.
The Bridgewater Village Christmas Market is on Saturday, November 7, from 9.30am to 1.30pm at the village off Landing Drive in The Lakes.
More on SunLive...