Beautiful beaming bromeliads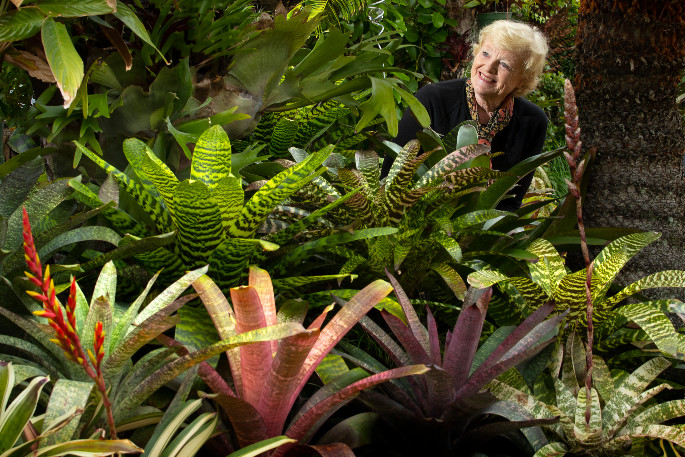 For those who love a plant with spectacular foliage and bright colours, the Bay of Plenty Bromeliad club open day is the place to be to see many rare and unusual varieties of bromeliads.
"Bromeliads are a specialist semi-tropical plant which have become very popular in the Bay of Plenty," says club president Lynley Breeze.
"They are low maintenance and never need spraying or pruning."
Bromeliads are native to South America and have become popular in local gardens, flourishing in the summer humidity and heat which often trouble traditional plants. They complement subtropical plantings of palms, ferns and other plants with lush green foliage.
"They don't die down or disappear in the winter either. They add colour throughout the year and some have flower spikes which last up to a year."
Bromeliads grow from small offsets called 'pups' which enable the grower to quickly establish a collection.
Tillandsias, also known as air plants, are in the bromeliad family and many will be available at the open day.
"Members of the public can come along, see a lovely display of bromeliads and have an opportunity to buy plants directly from club members. Our members who are experienced and local gardeners will also share their expertise and offer advice – something not readily available in nurseries."
The Bay of Plenty Bromeliad Club Open Day will be held on Saturday, November 7, from 8am to 12 noon at the Matua Hall in Levers Rd. Entry is free, with raffles and spot prizes.
More on SunLive...